Three Swedish fighters will be featured on tonight's Strength & Honor Championship card 10 in Geneva, Switzerland.  Martin Akhtar, Michel Ersoy, and Simon Sköld are all set to fight at SHC 10 as the Superior Challenge fighters partner with the Swiss promotion to bring fighters from Sweden.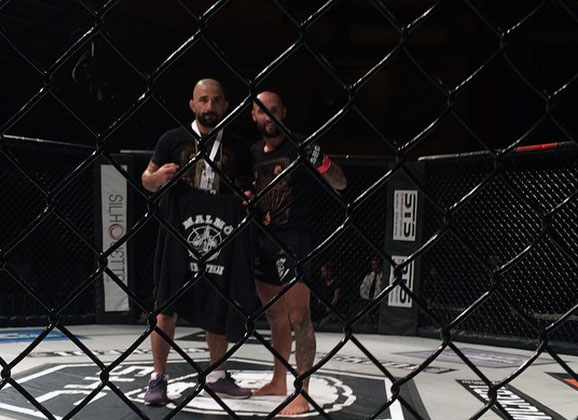 Results
Martin Akhtar (Sweden) vs Miguel Valverde (Spain)
The Swede Akhtar (4-2-1) has won his bout making short work of Valverde (4-4).   The Malmo Muay Thai fighter landed a knee to the body to bring an end to the bout.  Aktar gets back on track, and has now won his last 2 of 3 bouts.
TKO for Akhtar in Round 1.
Simon Sköld (Sweden) vs Athinodoros Michailidis (UK)
Skold (4-5) has won his bout.
"After some dirty boxing against the cage, Michailidis took down Simon, who quickly countered with armbar to finish the fight." says manager Babak Aghavali who was cageside for the action.  The Team Superior fighter has now won two straight bouts.
Michailidis (4-3) who was cornered by Brad Picket.
Submission victory  for Sköld in Round 1.
Michel Ersoy (Sweden) vs Stewart Serrano (Spain)
Although Ersoy had an opponent and planed to be on the card, the Swede withdrew due to injury so did not compete in the event.
"A Superior night for us and it's fantastic to be a part of one of Europe's greatest MMA promotions, Strength and Honor Championships here in Geneva" – Babak Aghavali, Superior Management CEO
Look for Akhtar, Skold, and Ersoy to be on the Superior Challenge 11 card will be held on Saturday, November 29th at the historic AXA Sports Center.
Simon Sköld Fight Video