"My Head Coach Andreas Michael" is a hallmark statement from Alexander Gustafsson in any interview. The Mauler makes it clear who is in charge of his training program that sees him bounce back and forth between Sweden and the US.  Michael has quickly risen as a prominent figure in Nordic MMA, and with a growing team of Sweden's elite and visiting fighters from abroad, the former boxing coach is taking his role to another level with the opening of a new training center set to open in Stockholm called "Allstars". MMA Viking asks the Stockholm based coach, that has propelled his boxing expertise into one of the most talked about MMA coaches and trainers.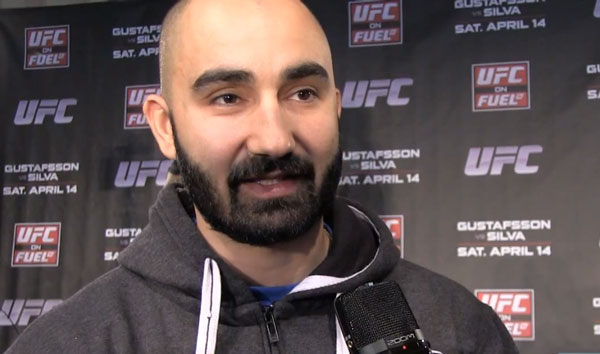 Exclusive Interview
MMA Viking : You are training a team in the US.  Tell us who is there and what you are doing.
I am currently in San Diego with Alexander Gustafsson, Nico Musoke, Magnus Cedenblad, Per Eklund, Diego Gonzalez, Fernando Gonzalez, Emilio, Oliver, Jonathan Westin and Simon. I hope I didn't forget anybody =)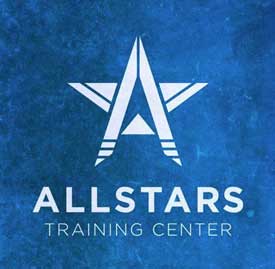 I am so proud of all my guys in Sweden and the guys that came to the USA with us. They give me there heart and soul everyday in training and I love them and respect them for that. They are my family and I care for them a lot. 
God bless them.
MMA Viking : There has been much talk about a new MMA gym you are involved with called Allstars.  Please tell us about it.
What I want to get straight now (please write in big letters if you can)…. ALLSTARS IS A TRAINING CENTER FOR EVERYONE TO TRAIN AT. FROM PEOPLE THAT JUST WANT TO GET IN SHAPE TO PEOPLE THAT WANT TO TEST MARTIAL ARTS.
Its a gym just like SATS and World Class, but with a professional MMA section, which happens to have some of the best fighters in Europe and the world.
No one should feel intimidated to come and train. It is a beautiful gym, with great classes in BJJ, boxing, wrestling, Muay Thai, physical training/fitness, fully equipped gym and much much more. If you only want to train in the gym, then you can. If you want to have the classes and gym, then you can. There is something for everyone. Super friendly, clean, modern, and a nice environment.
It will open on January 19.  The location is in Stockholm at Hagagatan 31, which is 5 minutes from Odenplan, Sterickplan, Rådmansgatan.  Busses, train and walking distance from anywhere.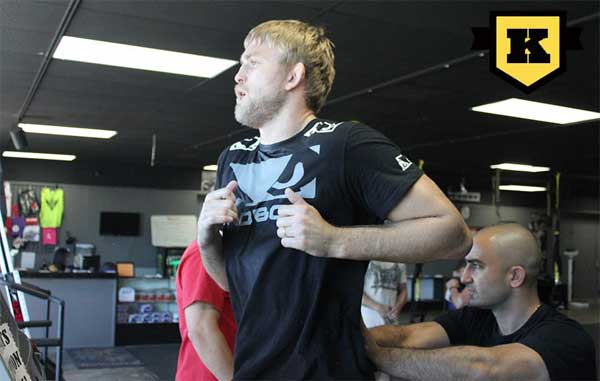 Men, women, and children can and train there. It's for everyone and anyone 🙂
Again, it is not a pro gym. It's a public gym where there is a pro SECTION. Big difference.
MMA Viking : What is your roll at Allstars training center? Owner? Head trainer?
My role in Allstars is head COACH for the pro team and gym manager. I will run the gym with my partners and fix everything, so everything is good. Our goal will be to see that the best possible training is provided at all times with customer service.
MMA Viking : Why open a training center at this time?
I decided to start a training center at this time in my life because I live for what I do, and the next step was naturally to have a gym. We can call it an evolution.
We have some of the best coaches and fighters, and it is a great opportunity now that MMA is growing to jump on the bandwagon and start a gym. I am lucky and blessed to have this opportunity to be able to start something so special and great that will create future champions!  I am proud of the people around me, and very honored to have them by my side. I am blessed to have such great coaches, really I am… without them nothing is possible.
MMA Viking : How will the training center be affiliated with STHLM Shoot and Nexus?
Nexus fighter center/Sthlm Shoot is a club with a bunch of amazing people. I care for everyone there.  In my heart I wish them the best. I thank them for there friendship and all the years i was there. Max Phillipson one of the best BJJ instructors and Jesper Hallberg one of the best MMA instructor I have ever met. Thank you also to Joakim and Måns super great people with big hearts, and I also want to thank Louis, Odd, Sascha, and all the team.
Now it's time to start a new chapter and make even more history by creating the best and finest of everything with Allstars training center.

Interview with MMA Viking and Michael Days Before UFC in Sweden
MMA Viking : Let us know if you have any final words.
We will be open in January and will have press releases, media coverage, and special guest athletes coming on our opening day.  Please come and try it out and be a part of a legacy that will create legends. We will bring out the champion in everybody!
We have made the prices reasonable, and you will get so so much more than what you pay for.
Thank you MMA Viking for the interview, I appreciate it. We are so excited to train every single person that steps through our doors.
Thank you all for supporting us all the fans without you guys nothing could be possible for these guys that work hard.  We love you guys.
Med vänlig hälsning,
Andreas Michael from San Diego with Alexander the Mauler and our Swedish team
Lastly, thank you Alliance and coach Erick Delfierro for everything, we are all a team!