After losing to Michael Chiesa in UFC 157, Anton Kuivanen kind of knew what was coming. The Finnish fighter, who's been camping in Florida since January was hoping for another chance, but he had heard enough talk of the big roster cuts UFC has been doing lately.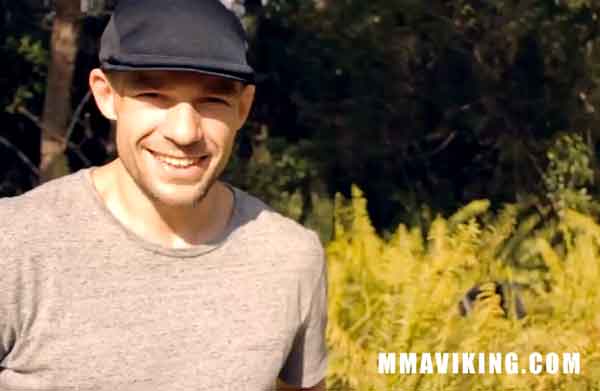 So, when UFC matchmaker Joe Silva called to his manager, it was no surprise that Kuivanen had been set free. After digesting it for a while, Finland's top MMA star is trying set his sight for a brighter future.
"It's tough, I have to admit that. But I just got to gain some new momentum from somewhere else. Things are not going to change so much, only the name of my employer, temporarily I hope. After all the hard work, I'm starting to have a pretty good basis on which to build an even better Anton Kuivanen", he tells from Florida.
Being cut after his second UFC loss is extra disappointing, since the first round of the Chiesa fight was probably the best in Kuivanen's short-lived Octagon career.
"It started just as we had planned. I found my distance and my rhythm, and I managed to keep Chiesa off his game in the first. In the second I lost my concentration for a little while. I felt I could handle the clinch situations my way, and I knew the only way to lose was to let him have my back. And still I loosened my underhook which he took advantage from right away. We had even practiced that position a lot, but Chiesa did his thing really well", Kuivanen analyses.
He admits it's going to take time to get through the hardest setback of his career, especially because the Finn had such a strong confidence in winning the important bout.
After the damage is done, the most important thing is to learn the lessons thoroughly. Kuivanen says that staying in Florida and going back to training at the American Top Team has been the best possible cure for his blues.
"It's going to take some time, but I'll have to go through this carefully, so I can learn from what happened. I need to learn to get the pieces back in better order. Now it's time to grow, but I'm not going to lose my positive attitude, I'm still passionate about this sport."
While being in-between jobs, Kuivanen still has a month to go on his stay at the ATT. His agenda for the last weeks is clear: to become a better fighter, he is now focusing on building up his conditioning and improving technique.
And he wouldn't mind getting back in the action soon as shown with his decision to return at Cage 22. Kuivanen who said  "It would be great to fight again later on this spring or at the start of the summer." has been booked for the high profile event on May 11.