Finland put two fighters through to the finals of today's IMMAF World Championships in Bahrain.  Chamia Chabbi and Joel Arolainen earned silver medals after falling short with decision losses.
Chabbi tried to get inside to take control of her bout, but the French fighter used the distance to her advantage with strikes. The Finn went for takedowns in the second round, but they were defended well.  In the end it was a unanimous decision for Manon Fiorot.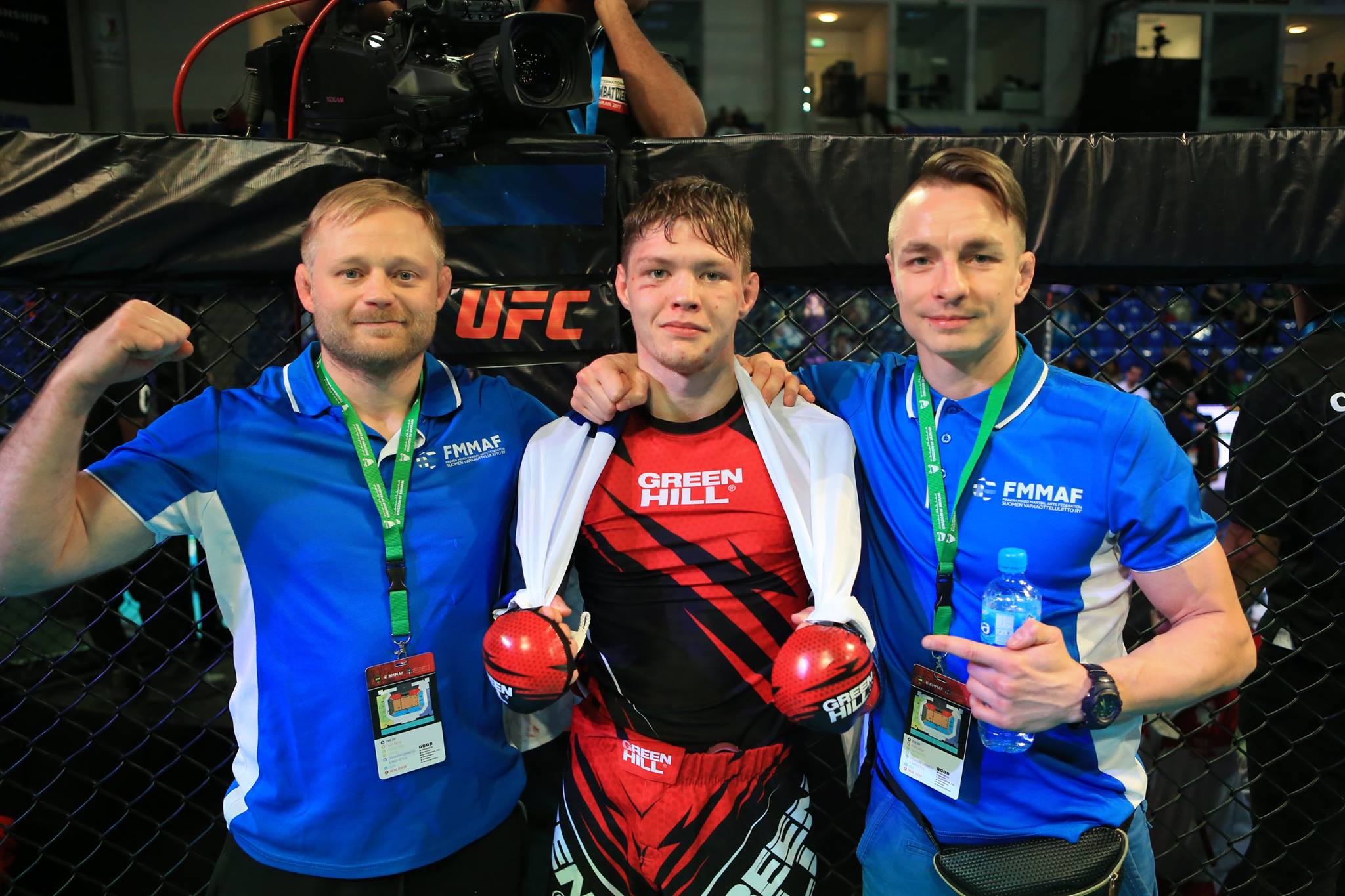 Arolainen pushed Delyan Georgiev from Bulgaria in his three round war.  The Finn came to fight, but Georgiev came to wrestle.  There were take-downs in each of the rounds, with Joel spending energy to get off of his back.  When on the feet however the Finn looked impressive and was able to control and did well to defend the constant take-down attempts.
Finland leaves the final matches with a silver medals in the Female Bantamweight (135 lbs) and Featherweight (145 lbs) divisions.