The Swedish promotion Battle of Botnia puts on their 6th event and will be looking to follow up last years successful return after a 3 year hiatus. The card consists of only 7 pro fights but with a lot of potential in every single match up.  Saturday night's card is headlined by the two undefeated Daniel Teymur, Sweden and Manolo Scianna, Italy.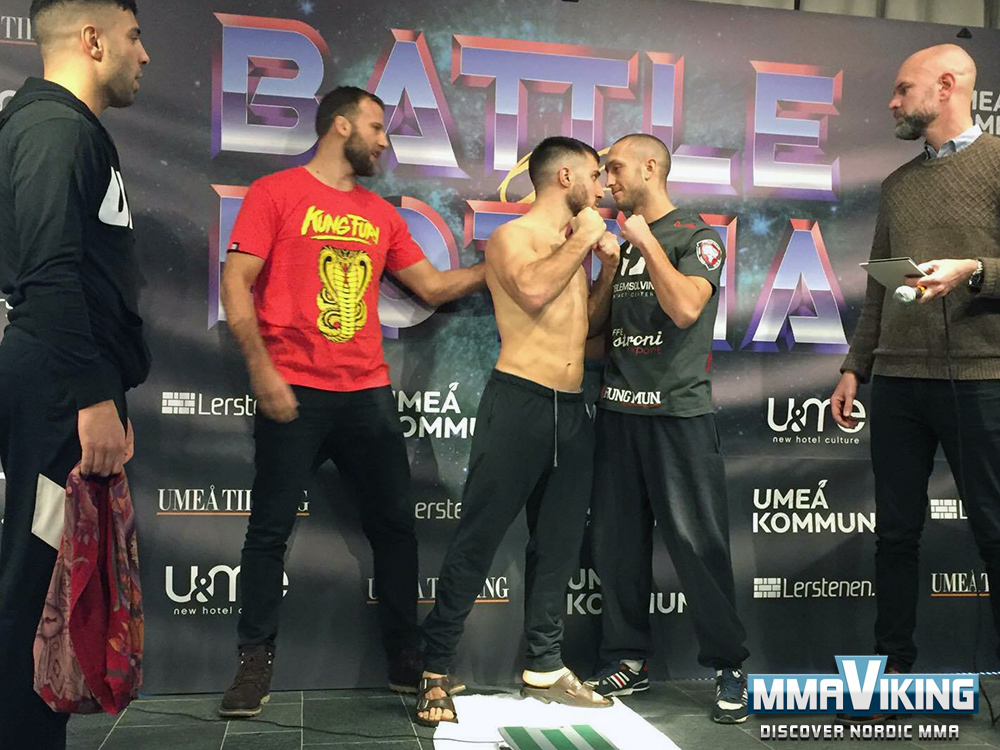 Both of the fighters in the main event have a 5-0 record so it will be a very important bout for both of them as one of them will continue their path as a undefeated fighter. Daniel comes in with his very solid background from Muay Thai and a strong ground game that's shown through 3 of his wins being by submission. Scianna has 2 tko, 2 submission and 1 decision win so far. Notable is that Daniel Teymur has never fought past the first round in his pro MMA career.
The co-main event is between the Swedish powerhouse Jonatan Westin (9-2) and Greece's John Palaiologos (9-5), both guys come in off fresh wins, Westin with a first round TKO at SFN 1 and Palaiologos also with a first round TKO over Finn Niko Puhaka at Carelia Fight 12. My tip is that you do not blink during this fight or you might miss it all!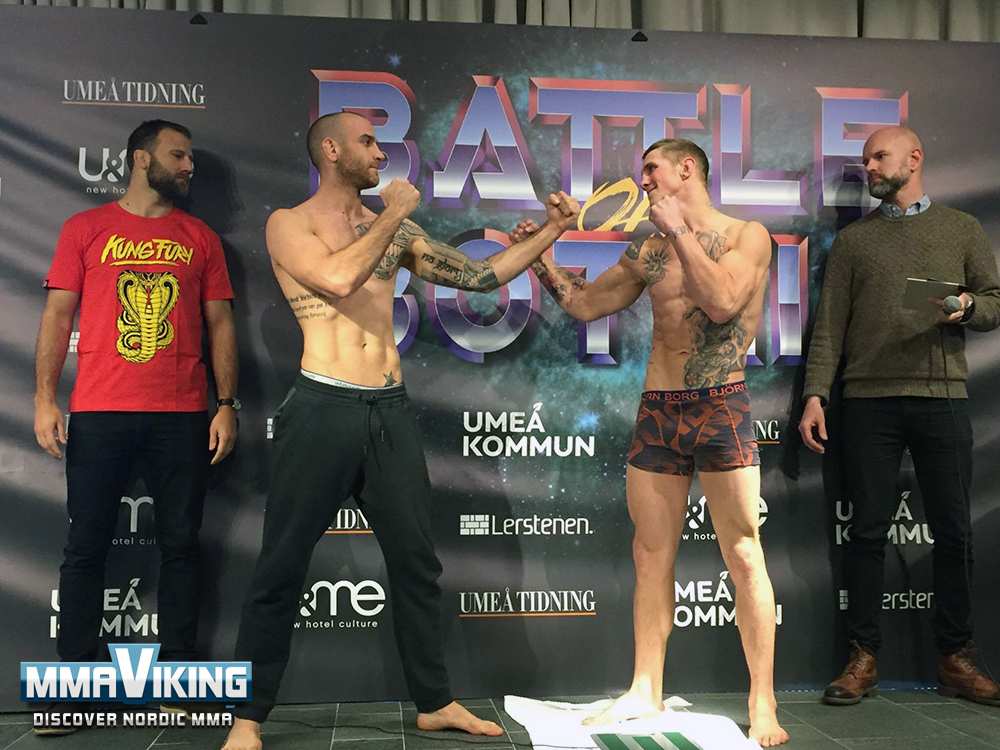 Also on the card are local Renyi fighters Fernando Flores (3-1) and Viktor Gustavsson (2-1), both of them come in fresh off wins this year but are facing some tough opposition in the shape of Edgars Skrivers (9-4) from Latvia for Flores and Ivan Zidar (0-0) who is a experienced Croatian kickboxer for Gustavsson.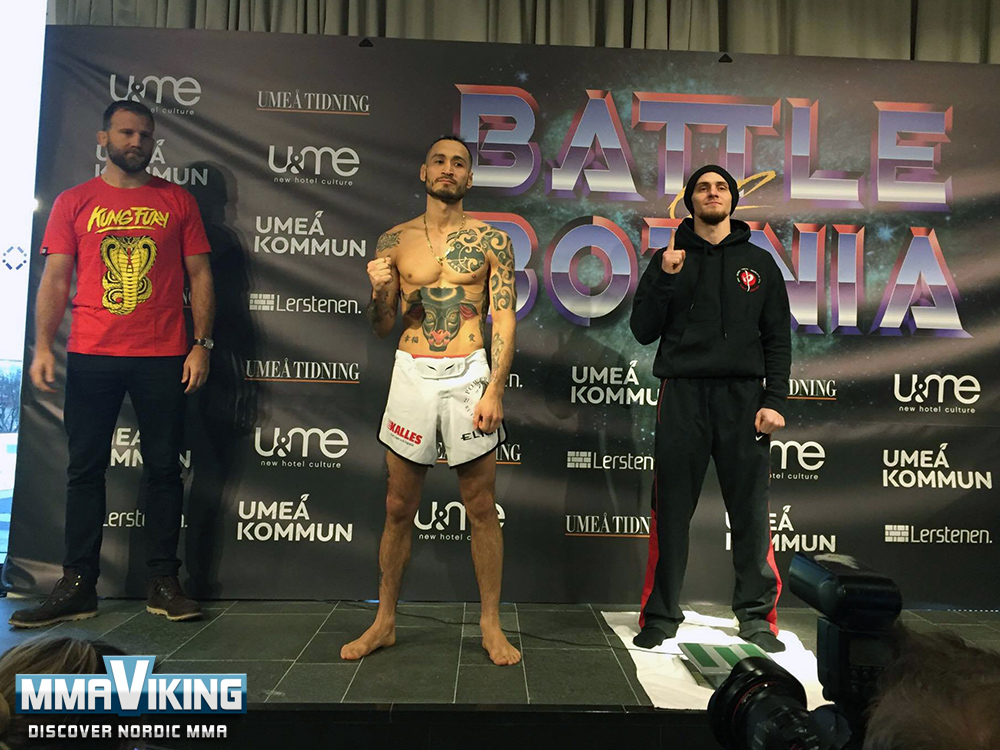 Skrivers will be looking to bounce back after 2 straight losses and he was not kind with his words about Fernando at the post weight in press conference. "I'm ready, but I hope he comes to bang. In his previous fights it doesn't look like he likes to stand and bang."  Fernando predicted that it would be a tough fight but he would end it the final round of the fight to get the win.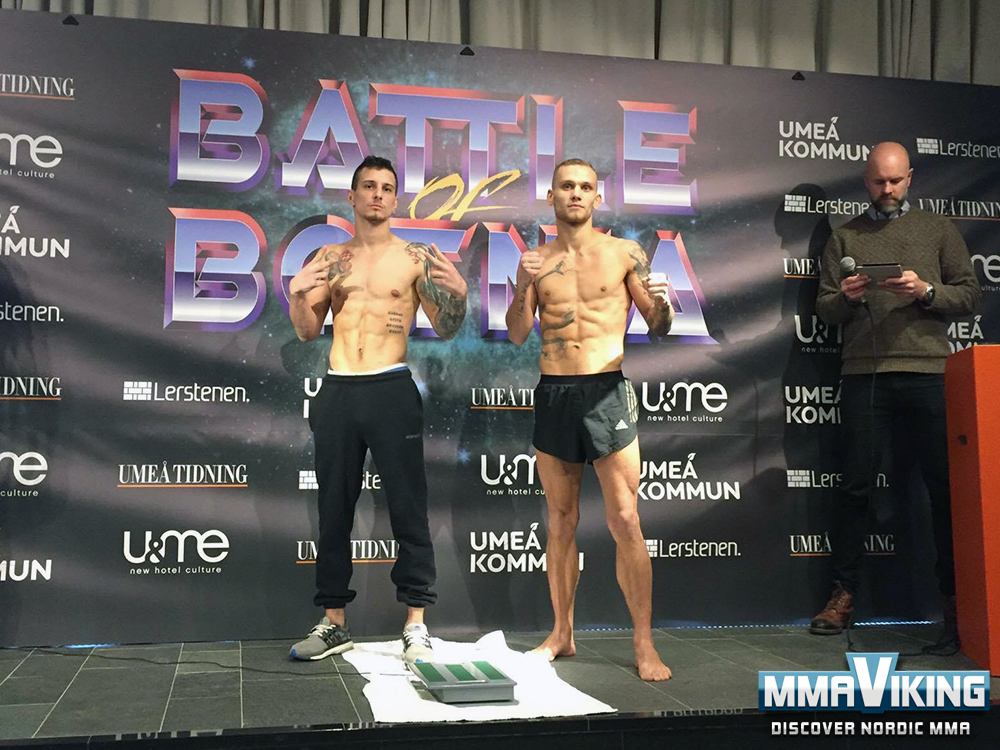 Gustavsson was confident that he would add another notch in the winning column, 'He's a striker just like me and I know what to do with that type of opposition. It's gonna be a bang. I'll win by knock out!.' Ivan Zidar wasn't slow to reply by saying 'Viktor talks a lot of sh#t. He says that he's a striker just like me, but let's see tomorrow if he's as tough in the ring as he is on Facebook'.
With a big support from their hometown both of these fights will be very entertaining!
Iman Darabi (2-2), Sweden, looks to rebound after two consecutive losses.  The strawweight will take on Elena Belaya (2-2), Ukraine.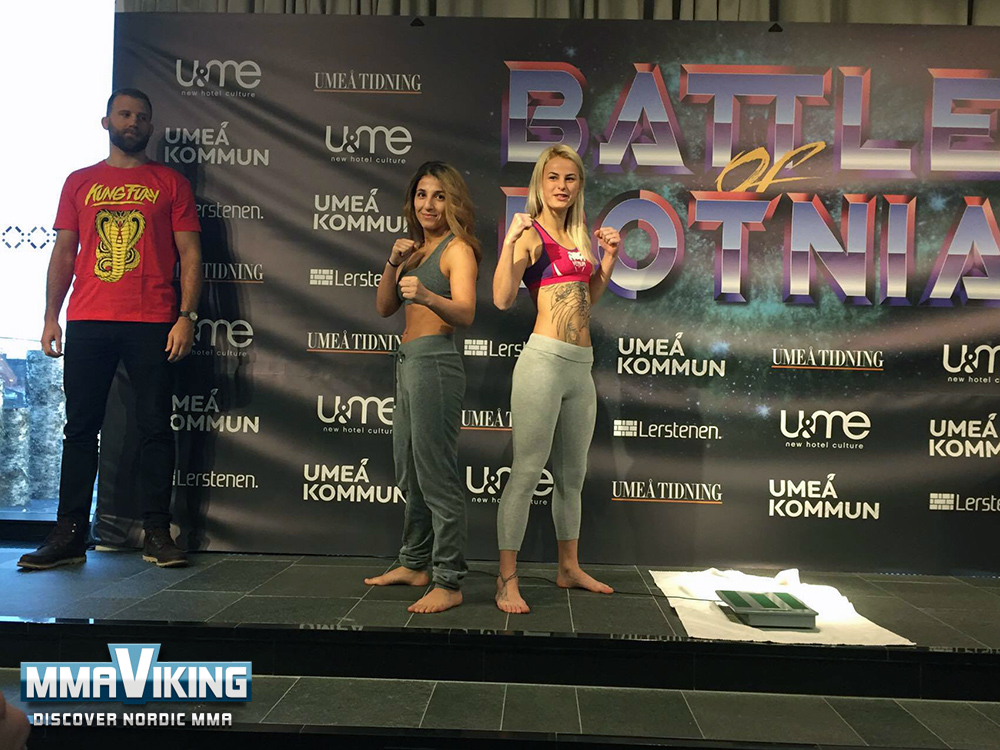 Not to be missed is a top Nordic heavyweight in Yosef Ali Mohammad (6-3), Sweden, who will take on Evgeniy Bova (6-6-1), Ukraine.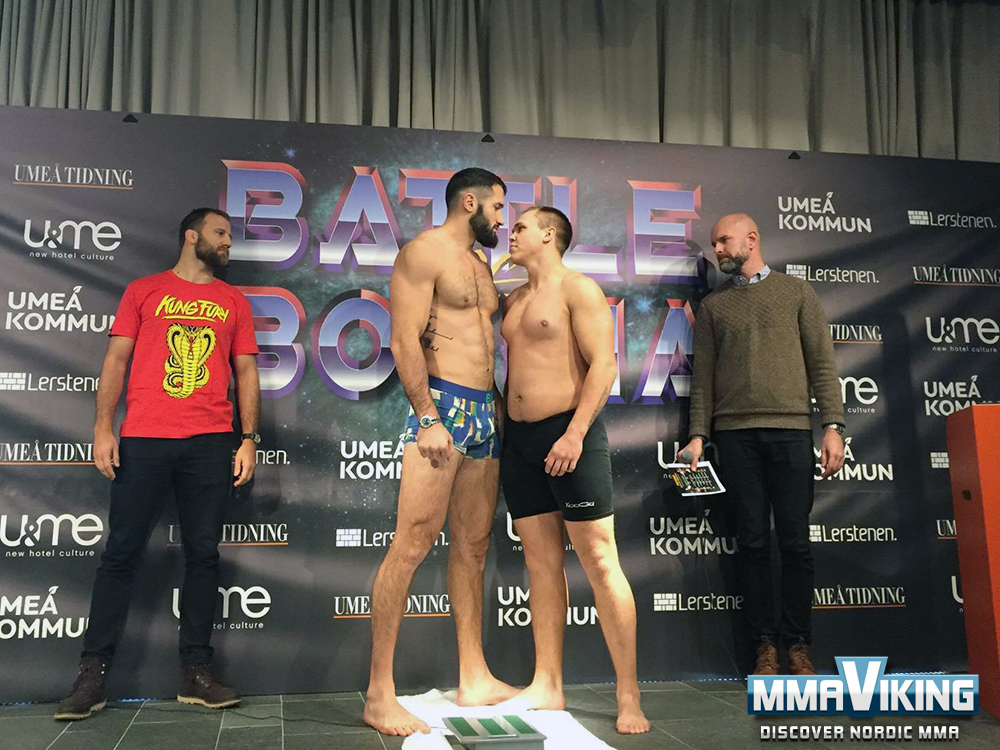 IMMAF World Champion Minna Grusander (1-0), Finland, will look to continue moving her pro career forward with her bout against Anna Kuzmenko (1-0), Ukraine.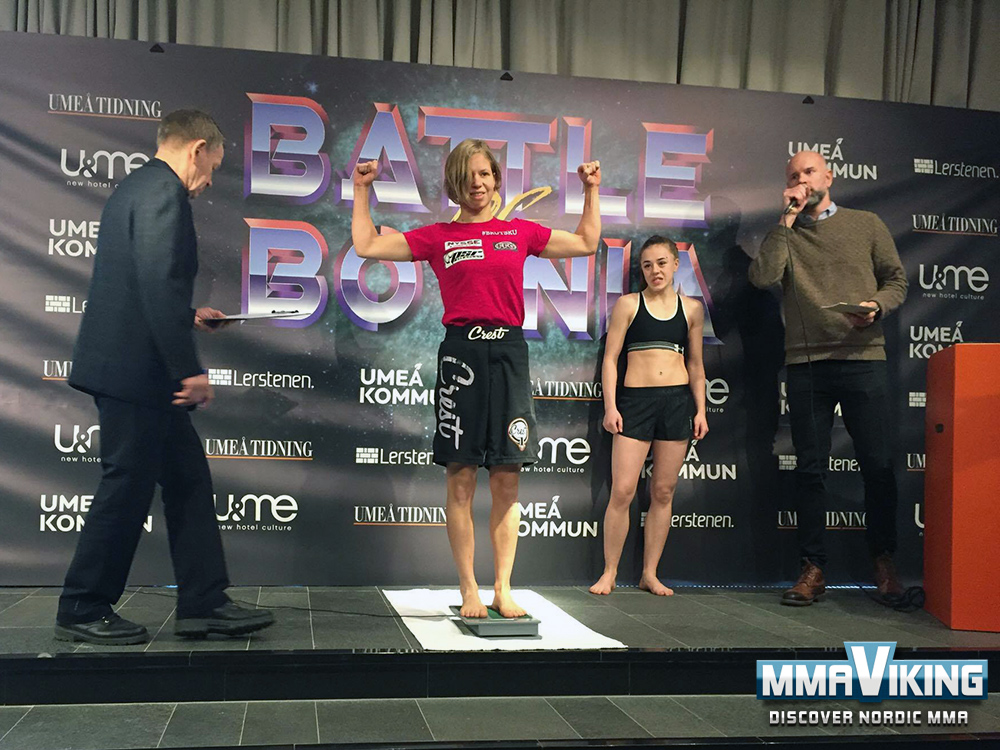 You can watch the live stream at battleofbotnia.solidtango.com for 79 SEK, or follow the action right here with our live reporting and pictures.
Photos by Per Karlsson.