Daniel Teymur (7-3-0) lost Chase Hooper (9-0-1) at UFC 245 in Las Vegas. The fight that didn't make it out of the first round had crazy ups and downs, including a near submission from the Swede early and Teymur refusing to tap after getting locked in a deep RNC.
Daniel Teymur 🇸🇪making the walk into #UFC245 right now on @UFCFightPass! pic.twitter.com/RZlIyqG6lV

— UFC Europe (@UFCEurope) December 15, 2019
Teymur went for a big punch to start the fight, but Hooper dodged it and went for a double-leg takedown.  Teymur locks on a darce choke and it is tight!  He lifts the 20-year-old in the air and pushes him against the cage to tighten the submission, but just can't get the right angle, and the American escapes. So close!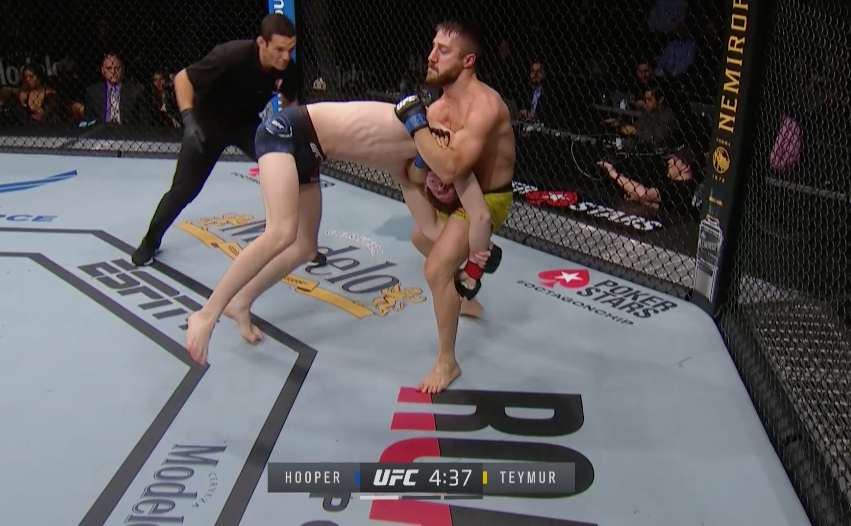 Chase tries to pull the Swede into his guard, but Daniel lands some good punches and eventually feels threatened enough to stand up.
Big right hand for Teymur and Chase holds on for his life as he eventually gets the Allstars Training Center's legs and now takes back.  Three minutes to go, and a real bad position for Daniel.  A full rear-naked-choke is locked in, and it is so tight.  Teymur should be tapping… BUT, he is not and ready to pass out it seems, but reaches for the hand and somehow moves to his back and survives!  Holy cow.
Oh, full mount now for the American is damaging with elbows, now Daniel rolls and the American locks in a triangle on the top and starting to land elbows.  The Swede is in trouble, with nowhere to go, and now cut.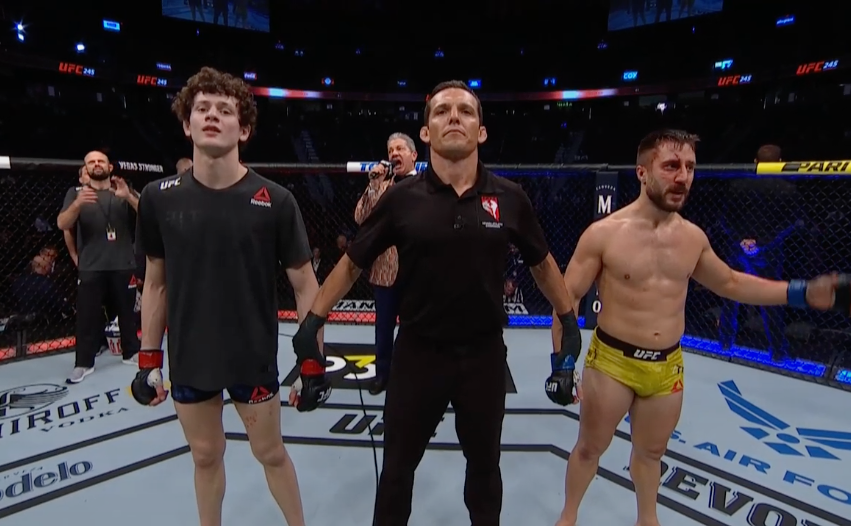 The referee is on top of the action, and now calls a stoppage at 4:34 in the first round. The American gets a win in his UFC debut.