Besam Yousef was on the wrong side of a close decision at the UFC in on Fuel TV 9 card in Stockholm two weeks ago. While mainstream MMA websites saw the bout 29-28 for Yousef over fellow Swede Papy "Makambo" Abedi, the Gladius MMA fighter is still upbeat and tells MMA Viking that "the best is yet to come".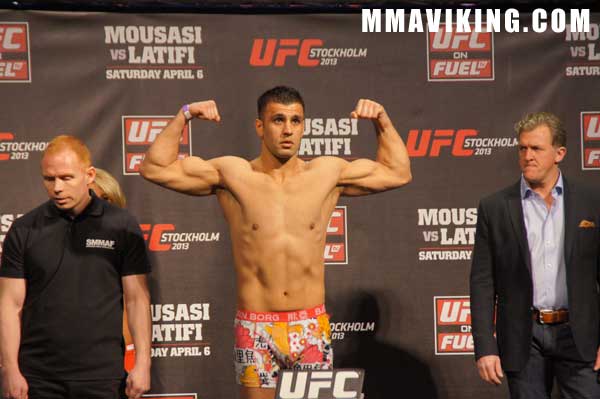 The 15 minute bout, saw Abedi implement his take-down game early in the first round, where Yousef was on his back for most of the round.  "To be honest im not happy with my performance at all! I can do much better first of all." says Yousef reflecting on his return to the Octagon after a year layoff from fighting.
"I got stuck in some strange defensive way of thinking. Looking at the fight afterwards I wish i would have let my hands go..attacking more." continues Yousef about the first of the night in Stockholm, and the first ever Swede versus Swede bout in the UFC.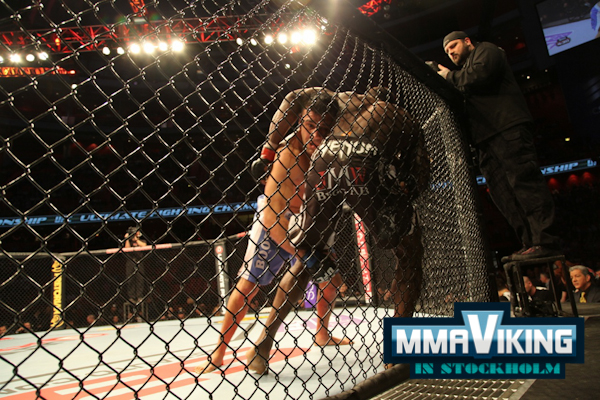 The first scorecard to be read to the excited crowd that got in early to Globen Arenas was in Yousef's favor, however the remaining scorecards went for Makambo, with the swing round being the second round. "About the scorecards. I knew that he got the takedowns but i knew it was pretty tight. I remember hearing from my corner that I took the last round and he took the first one. The second round was really close I was told. I even heard from someone sitting outside scoring that I have won it. I wasn't really sure what to think but I was hoping for it ." says Yousef.
"I hope I get another fight! I'm not done yet and the best is yet to come."
With Zuffa continually cutting fighters for any reason to reduce their roster by 100 fighters, no news has come out as to the destiny of Yousef.  Many fighters that have lost have been cut, including several high profile fighters like Jon Fitch.  Even Norway's Simeon Thoresen was cut (1 win and 2 losses in the Octagon), who defeated Yousef in last year's first visit to Sweden.
The 28 year old has an overall record of six wins and 2 losses.  Yousef's record includes all of his wins in The Zone FC promotion, while he has lost both of his UFC bouts.
The Swede showed a nice array of punches and elbows in the bout, and continues to improve and develop his game.
"I didn't get any feedback from the guys at UFC. One of the girls that interwied me said it was an exciting fight." says Yousef that seems like he may remain on the crowded roster.