Swede David Bielkheden (23-12) has seen it all. Turning pro in 2001, "Buster" has been fighting when MMA was called "no holds barred" and only one of two fighters to compete in FinnFight, Pride, and the UFC.  Today, as rumours swirl about the UFC coming back to Scandinavia, he is preparing to fight Morten Djursaa (13-5) for the Superior Challenge belt on April 1st. "I don't know that much about him" explains the Swede that has surprisingly never crossed paths with the Danish MMA veteran that himself has been fighting pro MMA for 11 years.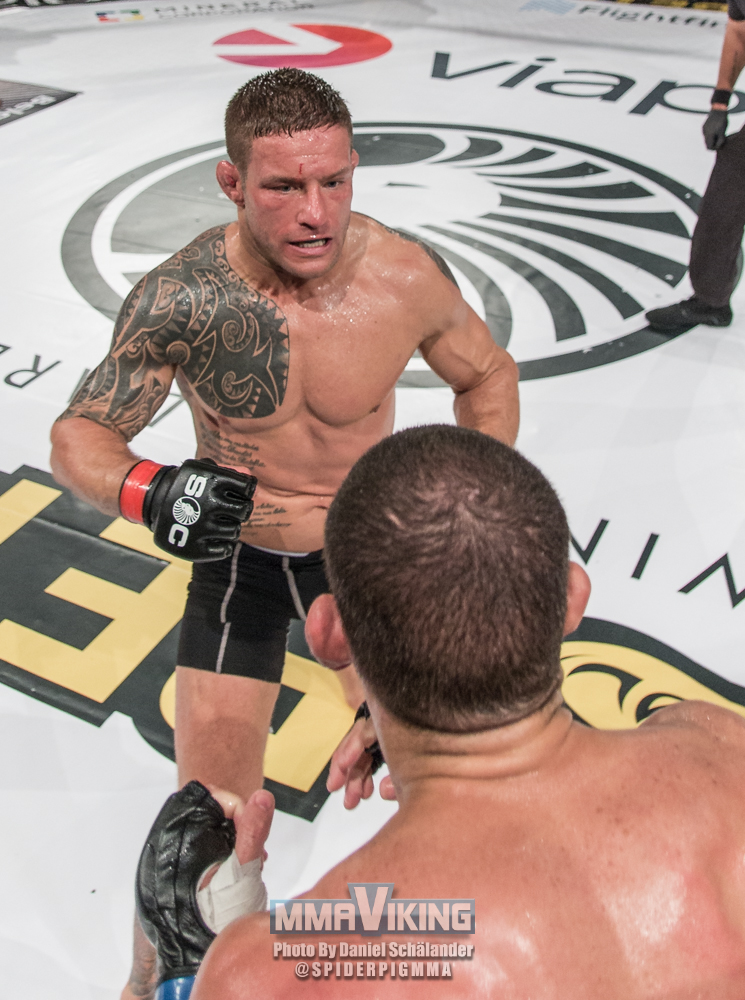 While many fighters are heading to social media to make their argument that they should get a contract to the UFC, Bielkheden is just keeping his head down, taking fights, and working on his craft. "If it is meant to be, it is meant to be." explains the welterweight that would be willing to go up to middleweight to return to the Octagon. David had a 1 win and 2 loss run in the UFC between 2008-2009.
"I have a six fight winning streak and three of them are against UFC veterans" says the HILTI and Brazilian Top Team trained fighter about his recent impressive run. "If the UFC comes, I think it can happen." continues the man that used to go by the nickname the "Brazilian Swede."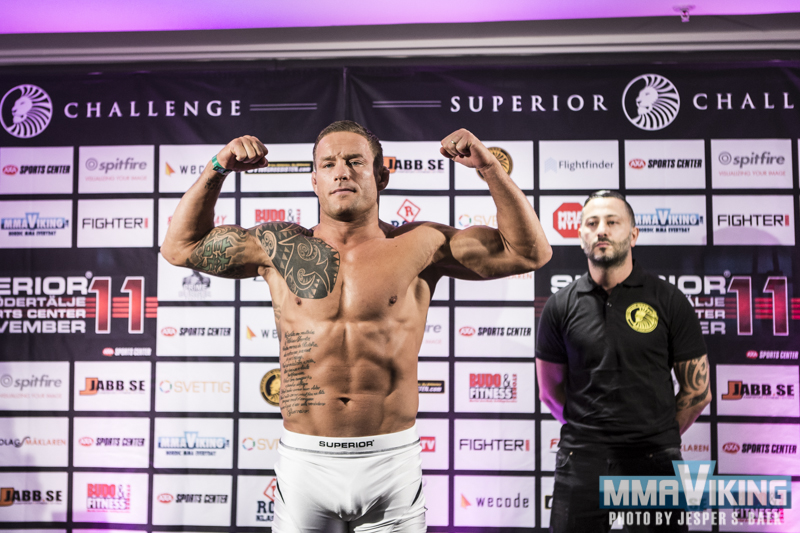 Bielkheden is happy to be headlining the popular Superior Challenge cards, including a sellout at the recent SC 14 and an expected sellout at SC 15 at the cozy Eriksdalshallen in Stockholm.
Without a loss since a close decision back in 2012 to UFC vet Marcus Davis, the Swede has beaten UFC vets including Besam Yousef, Cody McKenzie, and Luis Ramos.  "The UFC wants somebody that has wins against established fighters, they want stoppages, and they want someone to sell tickets." says the BJJ black belt now training at Allstars Training Center. "I check all those boxes."