Binh Son Le (2-0) of Gladius MMA will have his third professional bout in Copenhagen at Cage Warriors FC 66.  The undefeated Swede faces a more experienced Dane Shamal Tashkilot (2-3) from Denmark in the bantamweight bout.  MMAViking.com catches up with Le just prior to his bout, who tells us to expect a "fast pace and a lot of action".  Read the full interview below.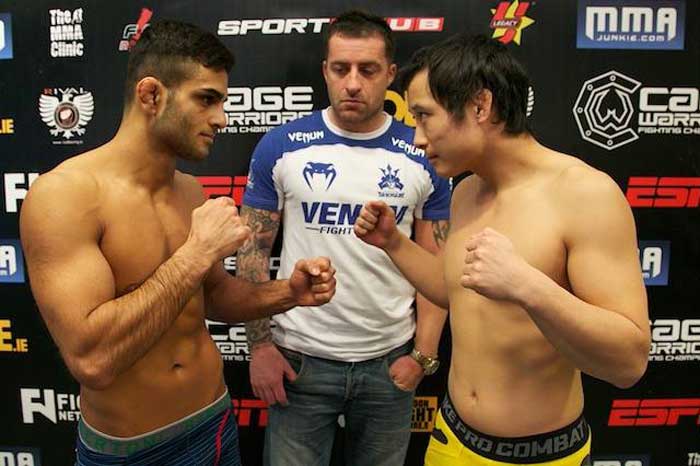 Interview
Hi Binh! Tell our readers a little about yourself (name, age, club, fighting style, record, etc )
Hi, my name is Binh Son Le. Im 25 years old and training at Gladius mma in Gothenburg. Have been training for about 5 years, my current record is 2-0. My fighting style is allround, but I often prefer to grapple.
What does it mean for you to get invited into Cage Warriors this early in your career?
It means alot to get the opportunity to showcase myself on a bigger scene.
"Binh is technically talented and athletic which is a good combination. He lifts himself up several levels when it matters." – Coach August Wallen
How's the preparation been for this fight?
The training has been great. Its been a lot of drills and sparring, focusing on details.
So you're fighting the Dane Shamal Tashkilot, slightly more experienced than yourself, what kind of fight are you expecting?
I think it's gonna be a great fight, fast paced and a lot of action.
Per Franklin, your teammate is also fighting on the same card, what is it like having one of your guys fighting on the same night as you?
Per is a great fighter and role model, so having him fighting means good company and even better after party haha. I would like to thank my team Gladius MMA and Cage Warriors for this opportunity!