Cage 19 main event between Spain's undefeated David Aranda (9-0) and Finland's Timo-Juhani Hirvikangas (5-1) has been cancelled due to Aranda suffering an injury in his latest bout. Aranda fought a five rounder with French veteran Olivier Pastor (16-11) two weeks ago at the On Top 6 show in Scotland. Aranda kept his record clean with a decision win but hurt his rib and elbow in the fight.
It didn't take long for the Cage promotion to get Hirvikangas a new opponent as the the promotion quickly signed Olivier Pastor to fight the Finn at Cage 19.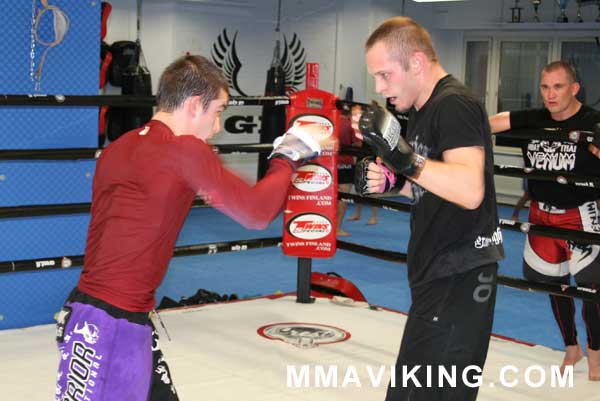 Over the years the experienced Pastor has fought around the Europe and in different weight classes ranging from lightweight to bantamweight. The Frenchman has solid allround skills in all areas of the game and a good physique especially for bantamweight. Pastor is no stranger to Finland either. He has fought in Finland three times before, losing the first two but winning the last one over wrestling powerhouse Jerry Kvarnström (10-2) at Cage 17.
The promotion's bantamweight belt will be on the line in battle between Hirvikangas and Pastor. Former belt holder David Aranda is scheduled to fight the winner of this bout at the Cage show in February of 2013.
Another injured fighter has left Helsinki-based Brazilian Marcio Cesar (16-7) without an opponent. The promotion is working hard to find him a replacement for the event on 3rd of November.