Bantamweight: Timo-Juhani Hirvikangas (6-2-0), Finland vs. Artemij Sitenkov (14-10-0), Lithuania
This bantamweight bout is one of the best Grappler vs Grappler match ups you can possibly make in the Euro scene. Both fighters are widely known and highly regarded for their aggressive and dynamic game on the ground as well as the level of their grappling technique.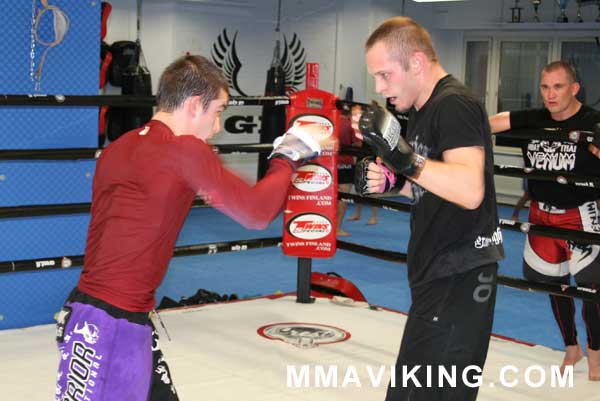 Finland's Tipi Hirvikangas is the best nogi grappler in his weightclass in Europe. the Finn has won ADCC Euro Trials three times and finished most of the matches en route to tournament victories. In MMA Hirvikangas has steadily climbed the ladder. After six wins, with four of them coming via submission and only losing to tough Olivier Pastor and Joni Salovaara, Hirvikangas is now among the best bantamweights in the Nordics. In his last fight at Cage 21 in February Hirvikangas once again easily submitted his opponent. Ukranian Evgeniy Odnorog stepped into the cage with Hirvikangas sporting a perfect 9-0 record but left with a sore leg caused by Hirvikangas's kneebar. Since that fight Hirvikangas suffered a knee injury, but with no surgery needed, the Finn has been able to hop back to hard training after a few months break. Hirvikangas's striking and physical attributes have improved a ton during the last two years. The Finn moves well on the feet, doesn't take unnecessary hits and lands his own strikes with a crisp technique. On the ground Hirvikangas is feared for his slick leglocks.
Lithuanian Artemij Sitenkov is a clear cut specialists that one rarely sees in modern MMA that is filled with jack of all trades. Sitenkov is a pure grappler who has managed to submit top level fighters like Conor McGregor. He has taken every single one of his fourteen victories by submission. His ground game is very aggressive and closer to catch wrestling style grappling than position oriented BJJ. Sitenkov's reckless grappling style something leads him to trouble: he has been submitted six times. Sitenkov is currently on a three fight skid but in his defense all the loses have come to high level opponents: Pat Holohan, David Häggström and Pietro Menga.
Summary: While both guys are excellent grapplers, Hirvikangas is bigger and stronger which should mean that he can dictate were the fight takes place. the Finn will probably keep the fight on the feet and use his superior striking to pick Sitenkov a part. Sitenkov definitely has a chance due to his dynamic grappling skills but this is a quite difficult match up for him.
Timo-Juhani Hirvikangas vs. Jevgeni Odnorog at Cage 21
Artemij Sitenkov Highlight