The year 2014 is drawing to an end and it's time to look back at my favourite pictures. I was cageside shooting at several events throughout Finland, plus UFC's in Sweden and Germany. Here are my 5 favorites from this year.
Anton Kuivanen vs. Dakota Cochrane @ Helsinki Fight Night 14.6.2014
Kuivanen vs. Cochrane was the headliner for Fight Night's event in Helsinki and the crowd was fully behind the Estonian born Finn, who was looking forward into catapulting himself again to the international scene with a victory over Cochrane. Unfortunately for Kuivanen, Cochrane came well prepared and landed a beautiful flying knee after just 40 seconds in the first round.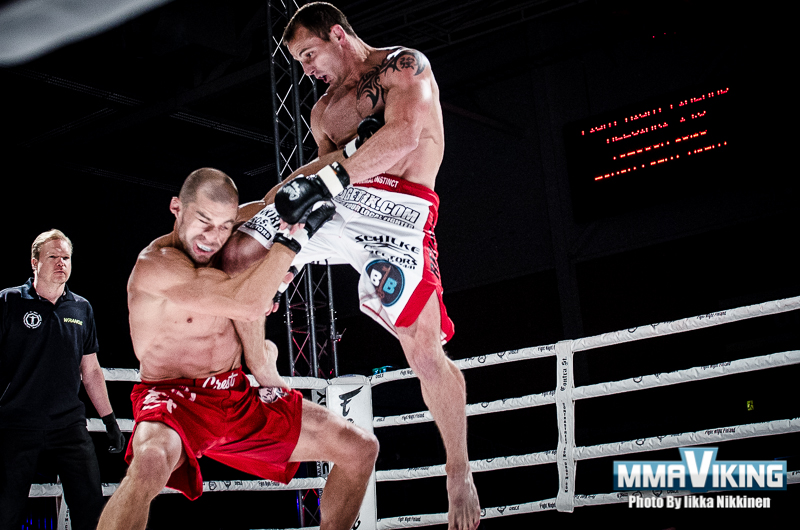 Akira Corassani vs. Max Holloway @ UFC Stockholm 4.10.2014
Corassani was looking to rebound from his first loss in the UFC against tough Holloway, who had one of the most impressive year in the UFC's roster. Corassani is somewhat known to be a bit aggressive going into a fight as he previously pushed Dustin Poirier on their weigh in day staredown. Coming into the fight with Holloway in front of his home country, Corassani really seemed to have found that zen state of mind. Right before entering the cage the Swede bowed to the Octagon, to show some respect to his opponent and to everyone who has stepped inside the cage.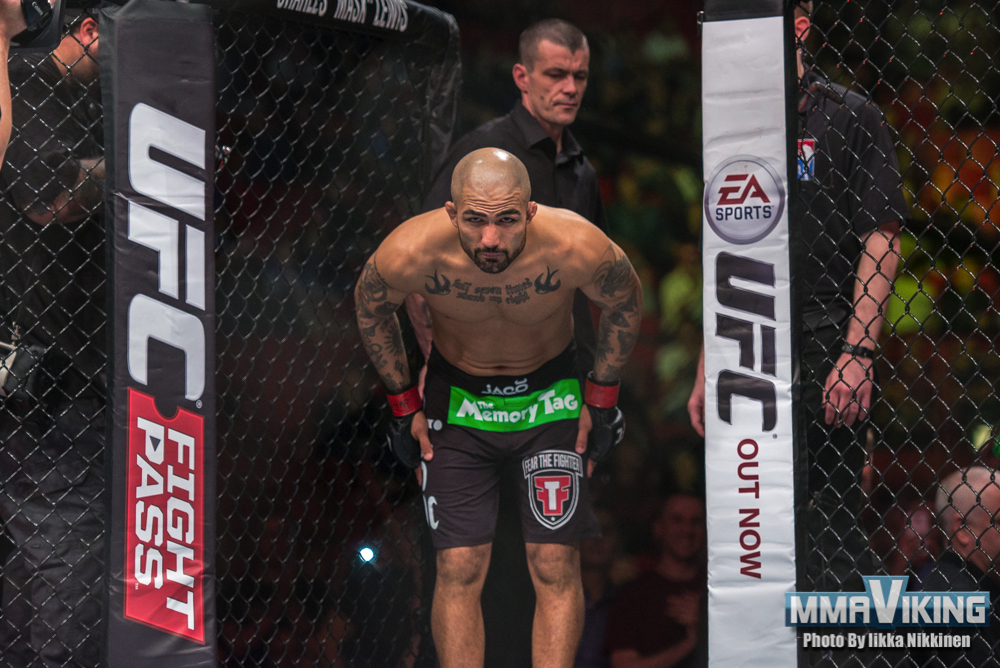 Gunnar Nelson vs. Rick Story @ UFC Stockholm 4.10.2014
Icelandic superstar Gunnar Nelson headlined his first UFC event and he had a great fight against Rick Story. Unfortunately Nelson was handed his first loss in his professional MMA career. The headliner was a great fight in which Story was in control most of the time, but Nelson had his moments standing up against the wrestler. Nelson landed a few solid punches and kicks against Story. The whole MMA Viking crew is looking forward to the return of Gunnie in 2015.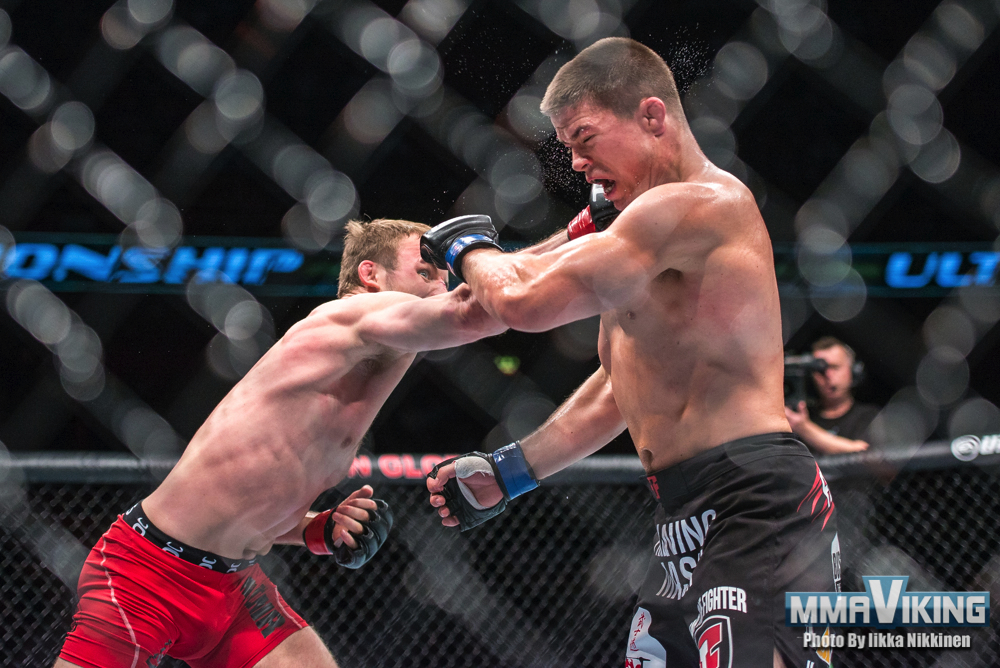 Aleksi Mäntykivi vs. Paul Attwood @ Lappeenranta Fight Night 17.5.2014
Team East Front member Mäntykivi was in some trouble against Attwood in the opening round of their fight in Lappeenranta. Attwood secured the mount and started to land some super heavy shots on Mäntykivi. The Finn rebounded with a superb second round and Attwood didn't have the energy to answer the bell to begin the third round and Mäntykivi was given the victory. In this shot you can see the intensity of Attwood as he reigns down ground and pound to Mäntykivi, who with great defence blocks the shot that Attwood is throwing.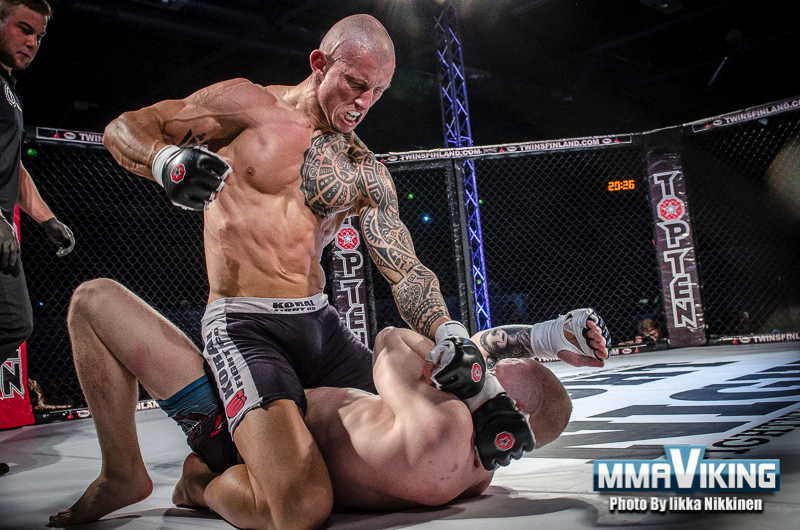 Johan Vänttinen vs. Juho Valamaa @ Helsinki Fight Night 14.6.2014
This fight is my choice for the best Nordic fight of 2014. Back and forth action with Vänttinen showing his trademark kicks and Valamaa looking to catch the smaller Vänttinen brother in different submission holds. Here you can see Valamaa closing the distance and Vänttinen landing a head kick right underneath the defensive shell of Valamaa. Both fighters gained new fans from this fight I'm sure!