The smallest welterweight in the UFC looks like he is bulking up. Questions started being asked following MMAViking.com's recent interview with Gunnar Nelson (13-1-1) and father/manager Halli Nelson last week, where the Nelson's talked about their goal to bring the Octagon to Iceland in 2016. The most popular athlete in Iceland was seen to have a bigger frame. "Defo" answered coach John Kavanagh on Twitter in response to a fans question about the Mjolnir / SBGi fighter's appearance.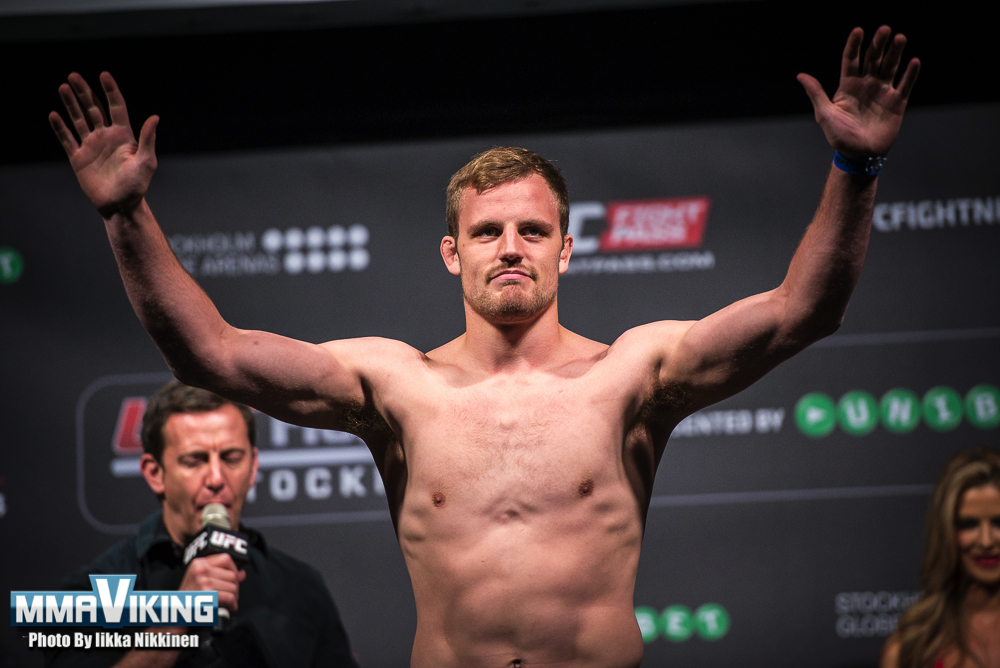 While Nelson's walk around weight isn't too far from the 170 lbs weight limit, making him a small lightweight in today's huge weight-cutting standard, it looks like that may be changing following his split decision loss last October to Rick Story.
"@MikeCerulo: @mmaViking he also looks like hes bulking up. did u notice that too?" Defo @GunniNelson

— Coach Kavanagh (@John_Kavanagh) April 12, 2015
Nelson's recent video postings on Sqore highlight's Nelson's new physique. Should be interesting to see the impact that a heavier Nelson has the cage this July 11th as he takes on another big welterweight in John Hathaway (17-2).
Check out Gunni hitting the speed bag, doing gymnastics, and kettle bell / baby workout posted recently by the fighter.
Gunnar Nelson Videos