Gunnar Nelson has been voted as the most popular athlete in any sport in Iceland, however the UFC standout cannot compete in mixed martial arts his home country. While MMA isn't explicitly illegal, like professional boxing, there isn't any legislation or laws permitting it.  All of this may change soon.  "Now we have a senator that will put a bill in front of congress, hopefully in the fall to allow MMA and put laws around it." says father and manager of Gunnar, Haraldur "Halli" Nelson, to MMAViking.com. "UFC in Iceland in 2016, that's what we are aiming at." continues Nelson that is also the Managing Director and Founder of Mjölnir MMA.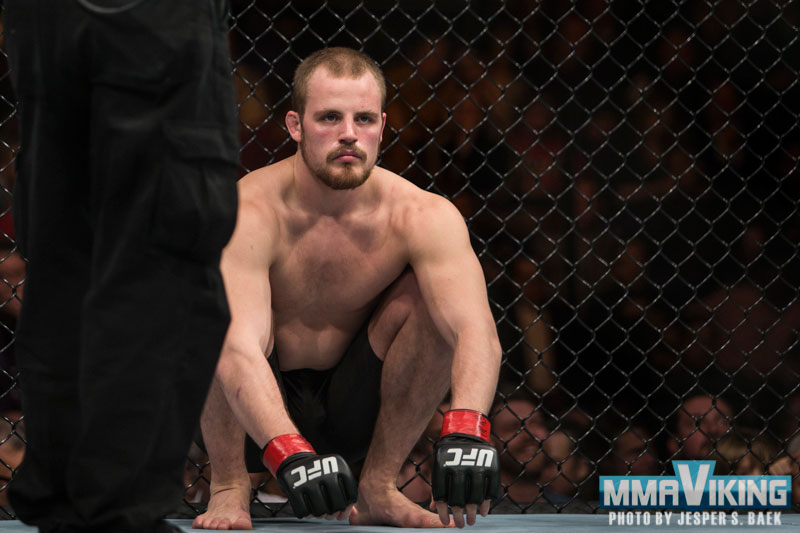 "We don't want to risk anything. We just want the ruleset before we do anything. Do it in a professional and responsible way." says Gunni, who has been pro and fighting outside of Iceland for the last 8 years.
There are many parallels between Iceland and Sweden in terms of illegalities of combat sports. Professional boxing was banned between 1970 and 2007 in Sweden, and MMA was under much of the same legislation as their combat sport counterpart until emerging with the Swedish MMA Federation (SMMAF) in 2007, which has been sanctioning events since 2008 including four UFC events in Stockholm.
"In Sweden they did a good job, and we looked to them as a role model." says Halli.  A full investigative report on the Nordic neighbor will be included with the Icelandic bill. "I see no reason for us to reinvent the wheel. It has already been done. Sweden is a country where everything is forbidden if it is not specifically allowed. They went over this very thoroughly, took a lot of time and it looked very closely. Their conclusion was to legalize it." says the senator Guðlaugur Þór Þórðarson in Icelandic to Visir.is who will be submitting the bill.
Nelson (13-1-1) attention and success will help fuel the opportunity to host an event in the capital of Reykjavik, where several venues would be fitting for a UFC Fight Night crowd of 6,000-10,000 fans.  UFC executives have already talked to the Nelsons, expressing a interest in putting on an event in Iceland, leaving the legality climate the major hurdle remaining.
Nelson's success in the cage will help continue to draw interest in getting a UFC in Iceland.  Up next for the grappling prodigy is another European fighter in John Hathaway (17-2).  The bout will take place at UFC 189 in July, where SBGi friend and training partner Conor McGregor will headline against current champion Jose Aldo in the biggest fight card of the year.
"Conor is something else." laughs the welterweight as both father and son admit to have been enjoying the Embedded series covering the tension filled PR event with the Irishman and Brazilian.  "It's not an act…. there is no script" says Gunni about his longtime sparing foe.  "I'm very excited.  We are all going to be together training in Vegas."
Here the full interview with the Nelsons from their home in Reykjavik, where they talk more in depth about Icelandic MMA, UFC possibilities, and the upcoming bout.
Video Interview