Damir Hadzovic (11-3) was on his way to his second Octagon loss, but in shocking fashion the Bosnian Bomber landed a knee just 7 seconds into the third round over Marcin Held in the opening bout of the UFC in Stockholm.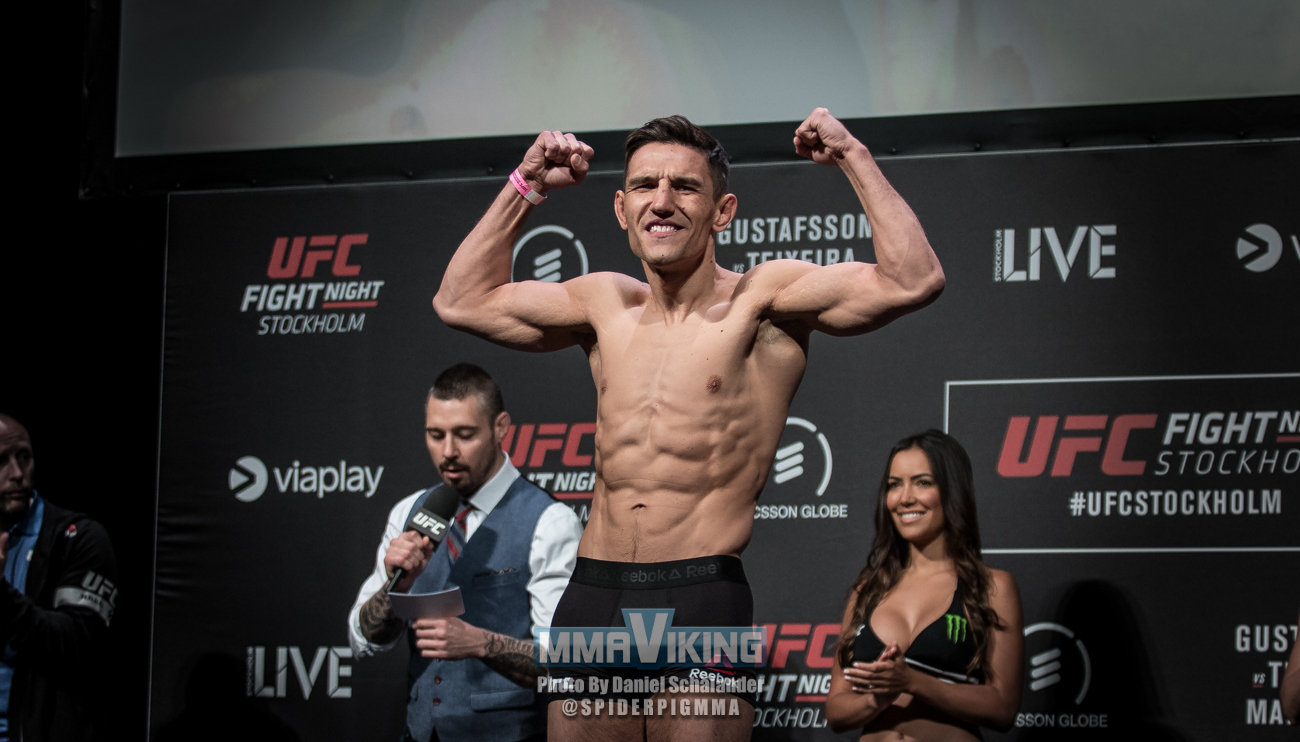 The bout was very much a tale of a superior grappler using his abilities to negate the offense of an opponent – until Hadzovic timed a perfect knee in the final stanza, and ended the bout via KO. Throughout the better parts of round one and two, Held was able to take down Hadzovic, and keep him on his back.
Hadzovic used wise defense from the bottom to escape the iron clutches of Held on at least one occasion, but largely settled into a pattern of simply attempting to negate Held's offense and look for submission opportunities.
In the opening seconds of the third frame, however, Hadzovic perfectly timed a knee on the seemingly inevitable takedown, and sniped Held with incredible precision, knocking him unconscious in a Hail Mary of a final play. The knockout victory came for Damir Hadzovic at 7 seconds of round three.
Video Interview
"I knew this guy would come and try to take me down. I know he is strong in the first rounds and he puts a lot of pressure on so I had to weather his explosiveness and his strength. I felt like, as we went on, he was fading and I knew he was getting tired. Going into the third I saw that he was breathing heavily and so I thought, now is the time to fake my jab and pull up my high knee. I was expecting exactly this finish. I said in several interviews this week that I would finish him in the third so it's crazy, it worked. I cannot believe it."