Swedish fighter Nico Musoke (13-5, 1 No Contest) made his long-awaited UFC return against Serbian fighter Bojan Velickovic (15-4-1). After over two years on the shelf, Musoke (who has been plagued by injuries in the recent past) shook off the ring rust to put on an entertaining back and forth battle. In the final stanza, however, Musoke was clipped with a hard right hand that ended the bout.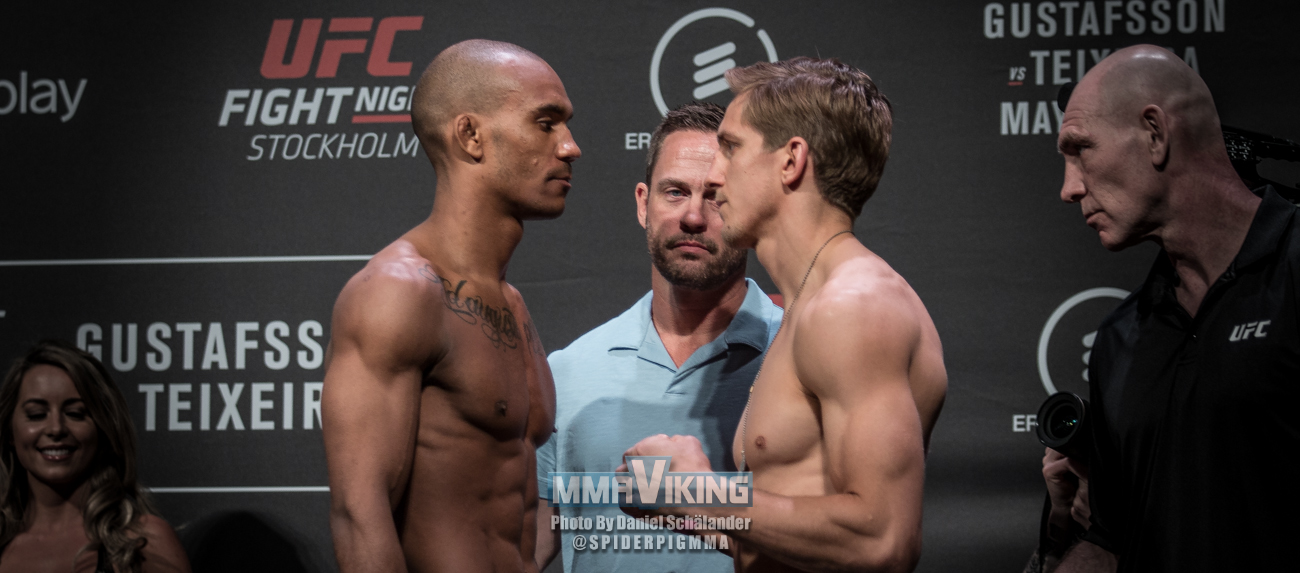 Musoke utilized a complete game, effectively mixing up his striking and cage grappling to keep the bout competitive, but was unable to achieve the victory he had been hoping for. Throughout the bout, his output volume was a step behind Velickovic, and as the bout wore on and Musoke's footwork slowed, his Serbian foe was able to take advantage of holes in Musoke's defence to score a hard right-hook counter.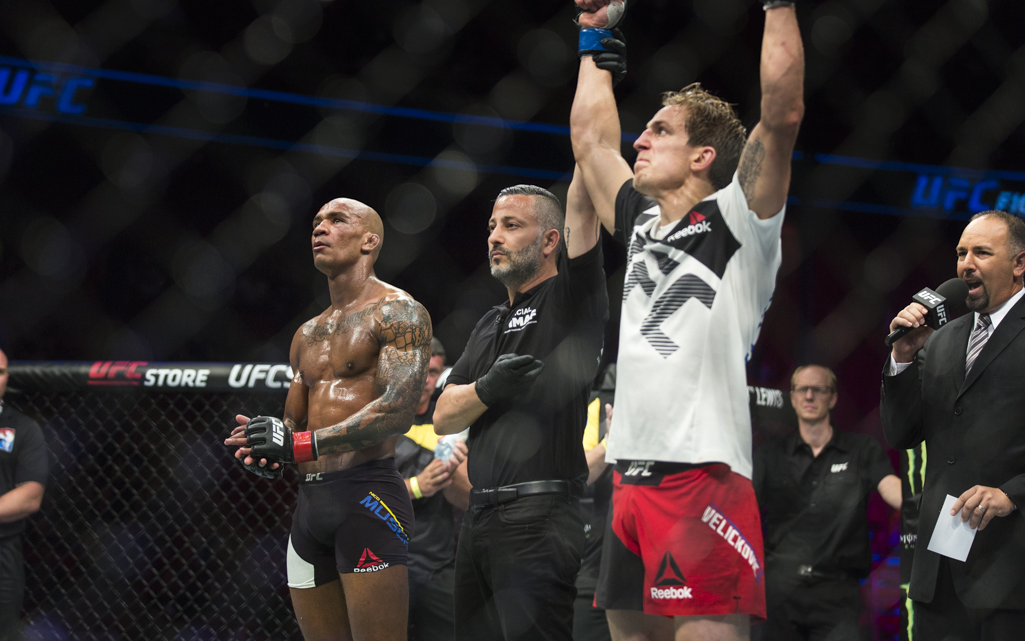 Velickovic secured the TKO victory at 4:37 of the third round.