For anyone watching The Ultimate Fighter season 22, it was obvious that Dana White really like Sweden's David Teymur. "He loves my style" says the striker out of Allstars Training Center about Dana White. "David I love to watch you, and I want to see more of you" relays the words of the UFC President to the fighter during the reality show. MMAViking.com talks to Teymur at media day in Stockholm prior to his upcoming UFC debut.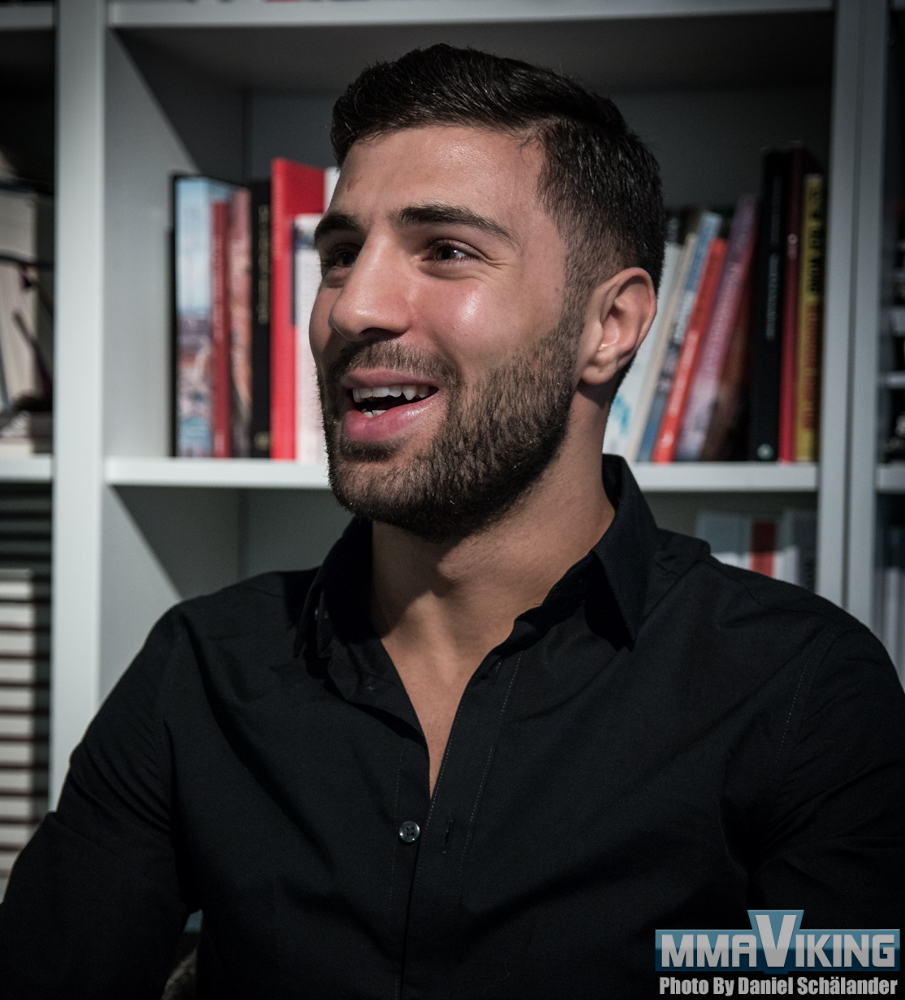 Teymur (3-1) won twice on the TV show, then lost to Polish stand-out Marcin Wrzosek in the quarter finals. The Sweden based fighter will soon face European Teammate on the show Martin Svensson in London on February 27.
The striker also got attention on the show for saying "take care your underwear… I'm going to f**k you* in the middle of a fight between Team USA and Team Europe. "That is what most people were looking forward to see" says Teymur about breaking up the fight and pushing many of Team Alpha.
"If you have to pay money for your ticket, you want to see something really exciting" says the lightweight, that still can't believe he is on the same card as Anderson Silva. "Look where I am now."
Check out the full interview here.