After a week of back and forth between Alexander Gustafsson and Jon Jones, UFC President Dana White finally commented on the matchup saying "anything is possible".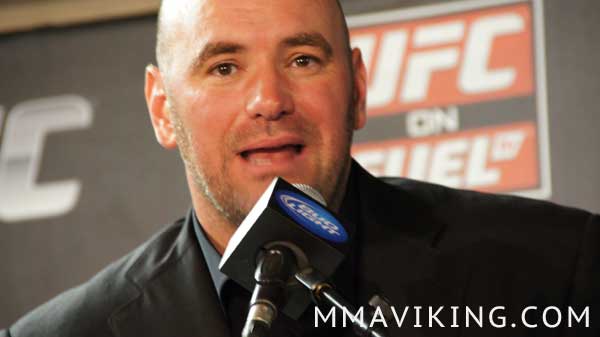 White was questioned about the light heavyweight champion's next move in the media scrum after the UFC 160 press conference clarifying speculation of a fight announcement with the American and Swede together in Russia. "No, not at all" says White about the two being in Moscow due to any official UFC trip saying "They did some seminar out there."
The two have both commented that the fight against each other would make sense, especially for Jon Jones who wants to show that he can beat another fighter the same height as him. The 6-foot 4 inch fighters wouldn't have a reach advantage on each other, and a move forward for Jones that just faced Chael Sonnen who moved up from middleweight to face the champ.
"The problem is nobody is clamoring and saying, oh… I've got to see Machida fight him (Jones)" White said. "…. and Jones finished him so easily, that's the problem with that fight, and Machida didn't make a statement in his last fight." continues White as he comments about a potential rematch between the two that faced off last in December 2011.
Regarding Gustafsson versus Jones, White states "They have both said they want to fight each other, yes."