Alexander Gustafsson and Jone Jones' Twitter exchange yesterday has moved from social media to a personal confrontation. The two are now in Moscow, and Gustafsson showed this picture of the two facing off today.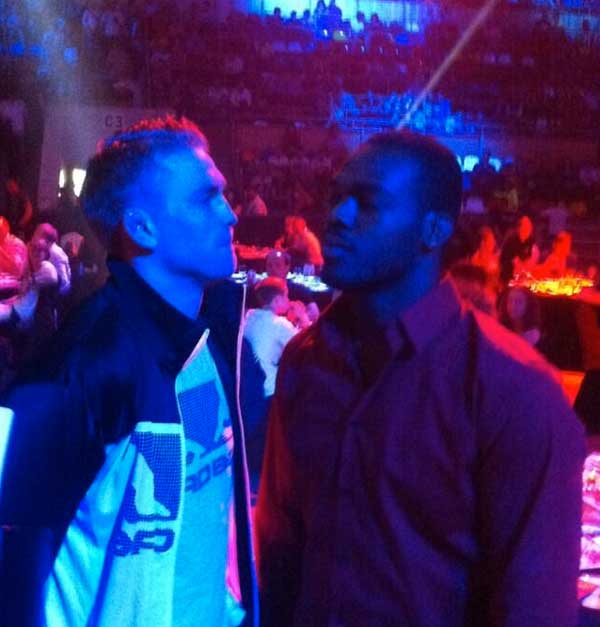 "@JonnyBones I saw it in ur eyes ur a afraid!" the Mauler tweets along with the picture of the two lanky fighters standing toe to toe.
Gustafsson is hoping to get a fight with Jon Jones, since the champion doesn't have a fight lined-up and either does the Swede. The two together in Moscow have already posed with Fedor Emelianenko during the day, but now look at a potential match with each other.
Although Gustafsson states "It's on!!!!!" under his Instagram picture with Jones today, there has been no announcement regarding a match. However, the two being in the same location has lead to rumors that the the Swede and the American could announce a showdown for the light heavyweight title.