Dane Cazim Halimi (1 win, 2 losses) will face Sadat Suljovic from Germany on the upcoming European MMA 9 card.  The EUMMA promotion has revealed the lightweight bout MMAViking.com.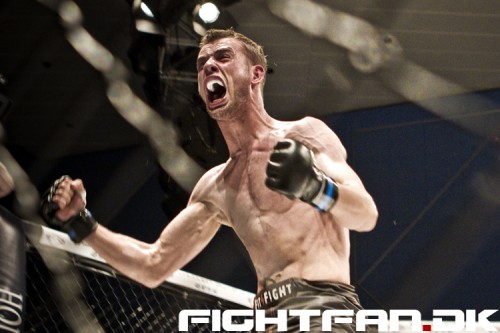 Halimi last stepped in the cage in 2012, where he fought pro MMA three times.  In his last bout, he lost by KO at European MMA 2 to Arthur Grass.  Suljovic lost his only pro MMA bout at June of 2013 at the hands of Jan Bluhm at Germany's Superior Fighting Championship.
The May 23rd card will take place at the Falconer Salen in Denmark.
Current EUMMA 9 Fight Card
Søren Bak (Denmark) Vs. Rhassan Muhareb (Denmark)
Maria Hougaard Djursaa (Denmark) Vs. Annalisa Bucci (Italy)
Mark O. Madsen (Denmark) Vs. David Defort (Poland)
Cazim Halimi (Denmark) Vs. Sadat Suljovic (Germany)