After two of headliner Mark O. Madsen's opponents have dropped out just days before Friday's fight, the Olympic wrestler is now set to face Chay Ingram (2 wins, 2 losses) from England. The Dane Madsen will look for his second win in the cage after a successful debut MMA win last year. In addition there is a European MMA title fight between local Maria Hougaard Djursaa who will face the tough and durable Annalisa Bucci of Italy.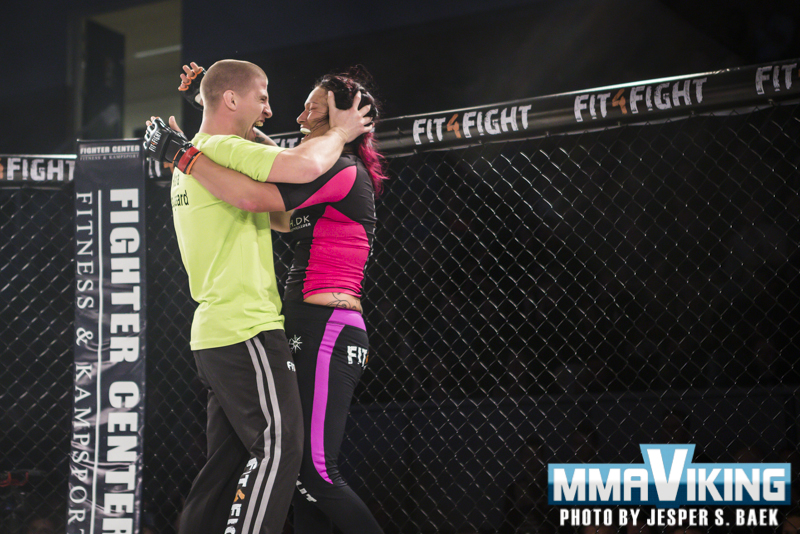 Prospects Swede Emil Hartsner and Dane Soren Bak are on the card, plus the pro debut of Roger Huerta.
The May 23rd card will take place at the Falconer Salen in Denmark. See the final card below.
Latest EUMMA 9 Fight Card
Mark O. Madsen (Denmark) Vs. Chay Ingram (England) -70 kg
Maria Hougaard Djursaa (Denmark) Vs. Annalisa Bucci (Italy) -66 kg
Søren Bak (Denmark) Vs. Rhassan Muhareb (Denmark) -70 kg
Roger Huerta (Denmark) Vs. Jamies Reynolds (England) -61.2 kg
Emil Hartsner (Sweden) Vs. Dmitry Shapoval (Ukraine) -61.2 kg
Sergej Morari (Moldova) Vs. Rasmus Muss Mattsson (Sweden) -66 kg
Buy tickets – http://billetto.dk/events/eumma9.