Nick Barnø (1-0) will fight at the Gorilla Warfare Fighting Championship (GWFC) 1 card on February 21st.  The Renegade MMA fighter will be taking on Englishman Rob Beach who will be making his pro debut in the organizations heavyweight title bout.  "He's a tough opponent, really good boxer, but doesn't meet an opponent with my skills." says the Dane to MMAViking.com.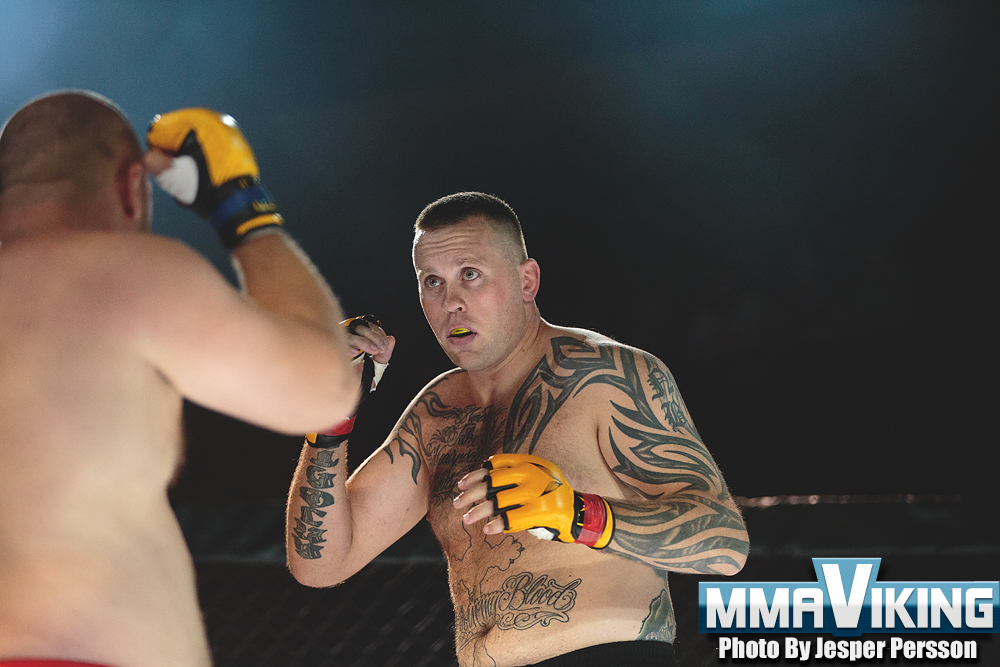 "It's short notice but so was my pro debut. I'm ready 4 the fight and looking forward to step in the cage again." says Barno about his matchup with the fighter out of Hamma.  "I know that I have to be ready from the first second but believe that I can wear him down and take the win."
Barno gets the bout after original title contender Darren Moore pulled out of the CWFC 1 bout due to injury. The rest of the GWFC card will be amateur MMA bouts.
The Dane won his pro debut at Trophy MMA 4 by punches over Jakub Holub in the first round.