Undefeated Daniel Teymur (6-0) is in Vegas to support his brother David who is fighting on the main card tomorrow.  However, now Daniel is looking for an opportunity to fight at UFC 209 himself. "Meet me at the lobby I am ready to jump in and deliver another KO!" says the Swede to Tony Ferguson, who is left without an opponent as Khabib Nurmagomedov was hospitalized after a bad weight cut and cannot fight.
Although very unlikely, the Allstars Training Center that usually fights at featherweight is up for the late notice fight. "Lets to the face off in front of everyone at the lobby, waiting downstairs" says Teymur that is trying to get a hold of matchmaker Sean Shelby.
Teymur most recently stopped Manolo Scianna (5-1) at Battle of Botnia 2016 in the first round in Umeå, Sweden.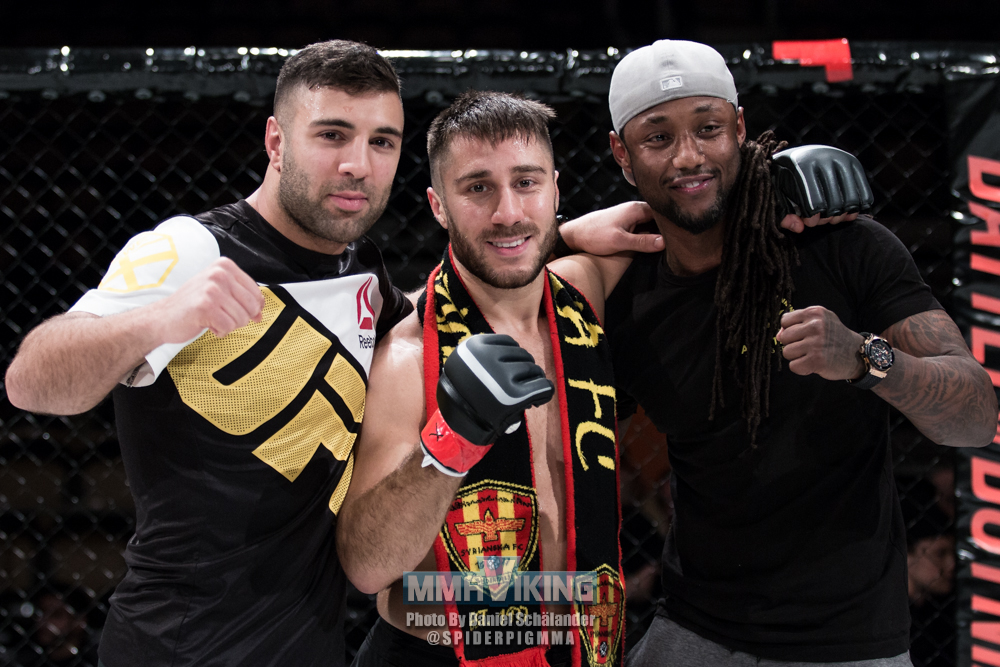 Daniel had a record of 38 wins and 2 losses in Thaiboxing and K1 before turning to MMA. He was also the Nordic champion in thaiboxning.
UPDATE : Tony Ferguson will not be on the card. "The problem is we are one day away from the fight. Very hard. The guys have to go through medicals and all kinds of stuff" said Dana White to TMZ who broke the news. "I respect the fact that so many people want to take the fight." Michael Johnson was the leading contender for the bout, but ultimately Ferguson turned down the bout due to getting less money, when it was no longer a interim title bout.