Swede David Jacobsson (6-2) beat Finn Patrik Kapanen (4-5) will at Cage 50.  The fighter out of Halmstad was successful in his trip to face the Finn in Helsinki, Finland Saturday night.
Kapanen opened with an early leg kick, and Jacobsson returns fire with one of the same before landing a body kick and a hard right hand. The Finn pushes him to the cage, and landed a few knees to the thigh, but Jacobsson is able to take him down, sink in a triangle choke.
The reverse triangle became tighter and forced Kapanen to tap at the 2:22 mark.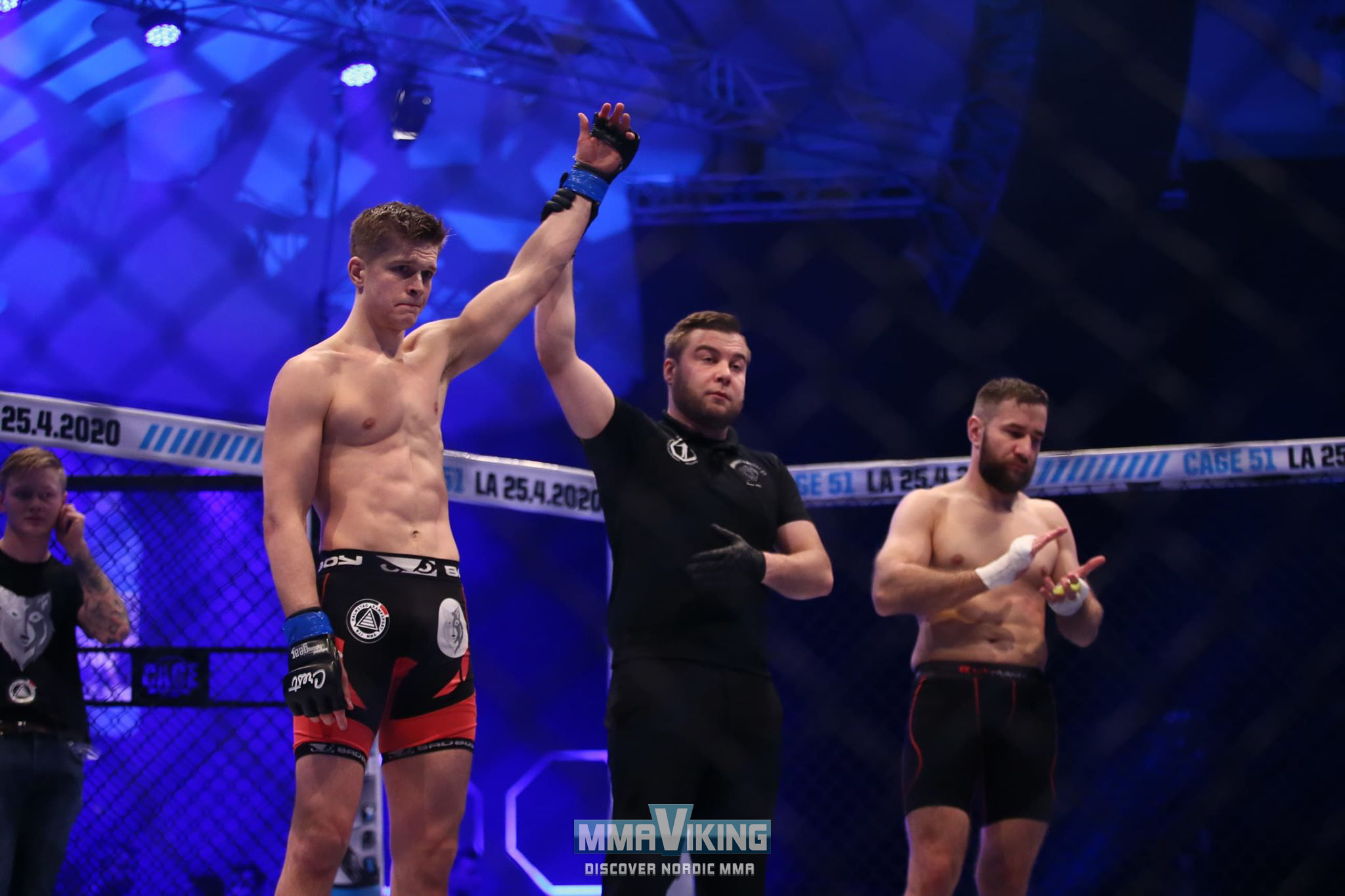 The Swede improves to 6 wins and 2 losses, and has now won 3 fights in a row. The GB Gym fighter has lost his last three bouts.
Photo by Jarno Juutinen. Full gallery coming soon.