Edward Walls (8-3-0) is on a roll, winning four straight fights with the Cage promotion and he is now promoted to main event status. "Don't blink" says the Ivory Coast born Finn that will face Brazilian black belt Denis Silva (12-3) in the final bout of the stacked card that includes Finns Aleksi Mäntykivi, Olli Santalahti, Suvi Salmimies, Jesse Urholin, Aleksi Lukkarinen, Tuomas Grönvall, and Joel Arolainen.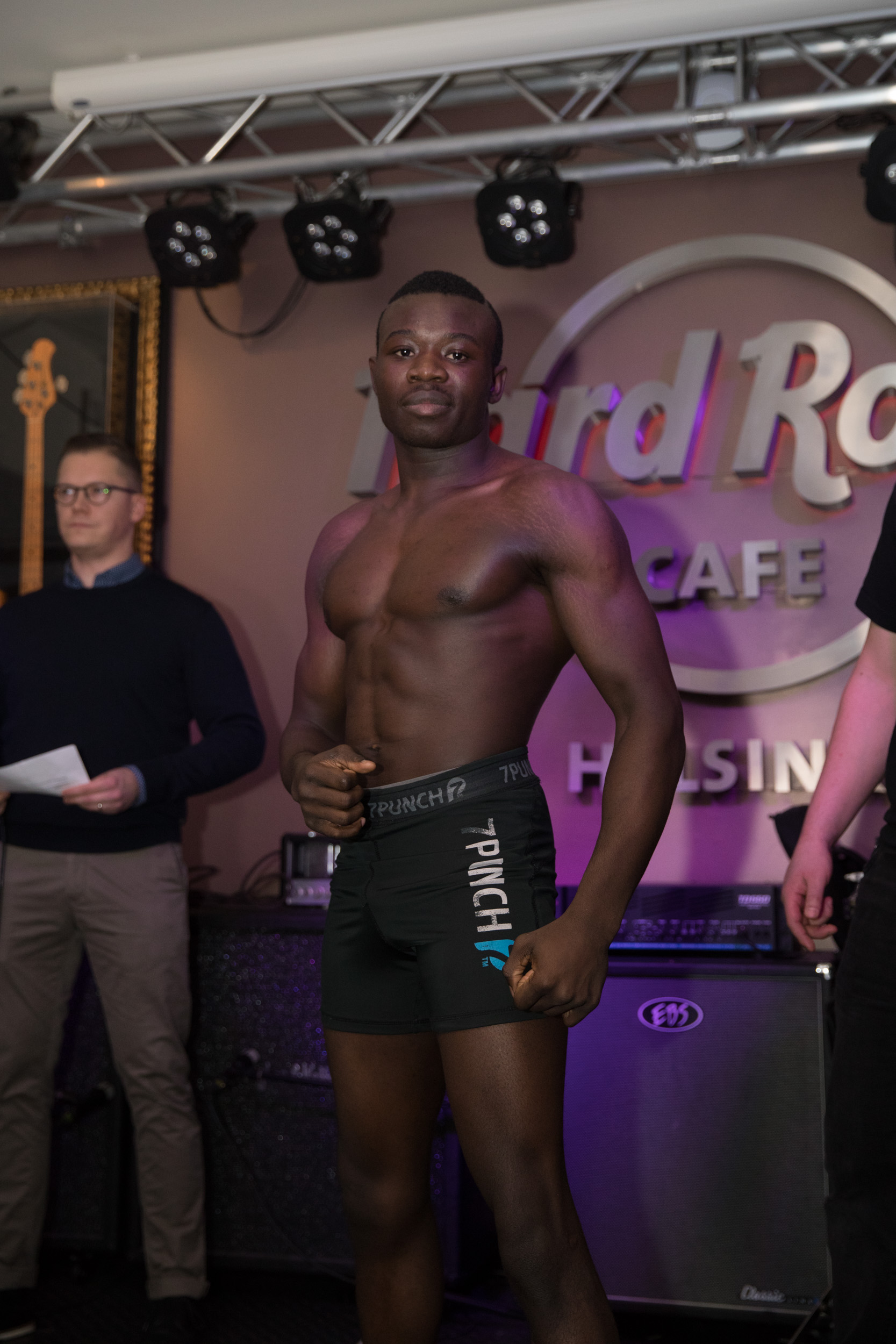 Walls stopped the experienced Paata Robakidze (30-17-0) at Cage 45 in Helsinki, Finland. Walls was able to secure a brutal walk-off knockout over the Georgian fighter in the third round.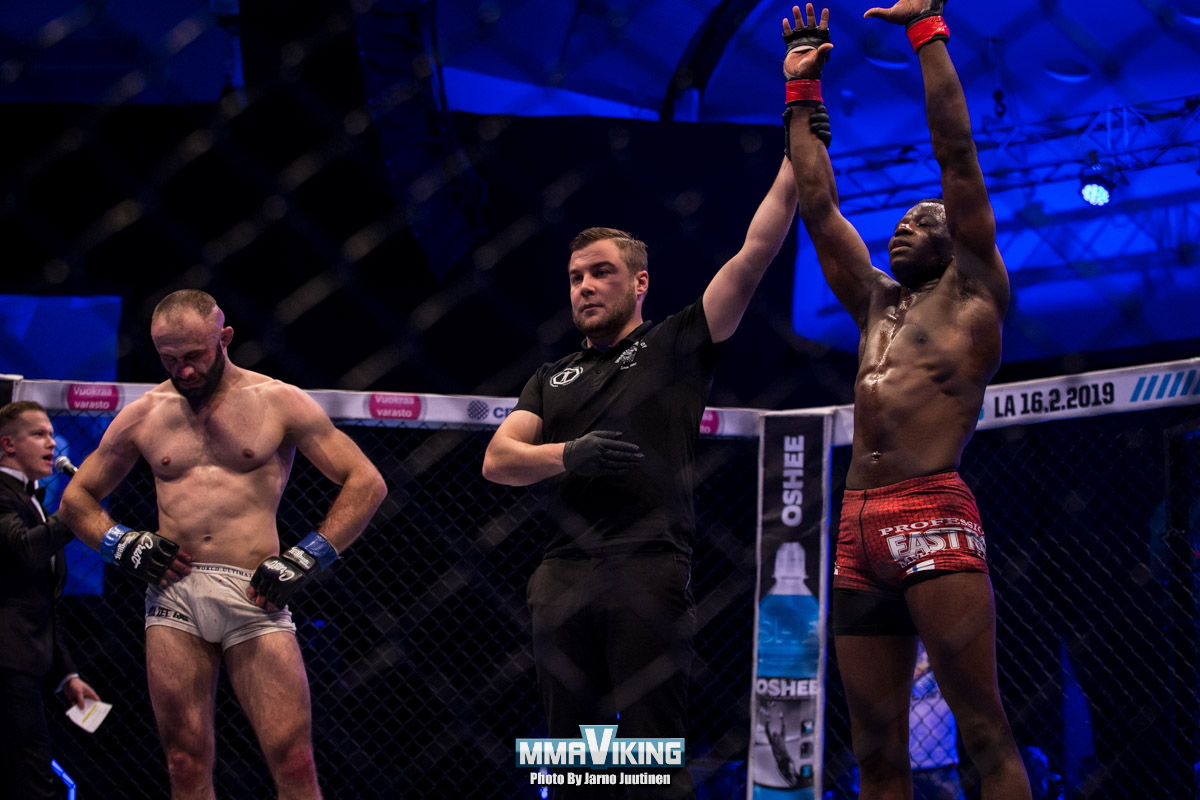 Cage 46 goes down February 16th at the usual Helsinki Culture house. The MMA Lappeenranta featherweight will have his hands full with the : Peso Pesado Gold Team fighter that has won his last three out of four fights, all by stoppage.
"I do not shy away from challenges" says walls that has plans to keep winning to eventually make it to the UFC. "Denis is a BJJ black belt with a few submission wins and a good standup. My ability to make the right decisions as a fighter will be my way to victory."