Denmark's Damir Hadzovic (12-4) will be back in action on February 23 card at O₂ Arena in Prague, Czech Republic. "The Bosnian Bomber" will face Marco Polo Reyes (8-4) out of Mexico.
The Arte Suave fighter won by split decision over Nick Hein (14-4-1) at the UFC Fight Night card in Hamburg last July.  After UFC bouts in Croatia, Brazil, and now Germany, the Arte Suave fighter how heads to the Czech Republic for his next battle.  He is 2 and 2 in the Octagon, and has won 2 of his last 3 fights in the UFC.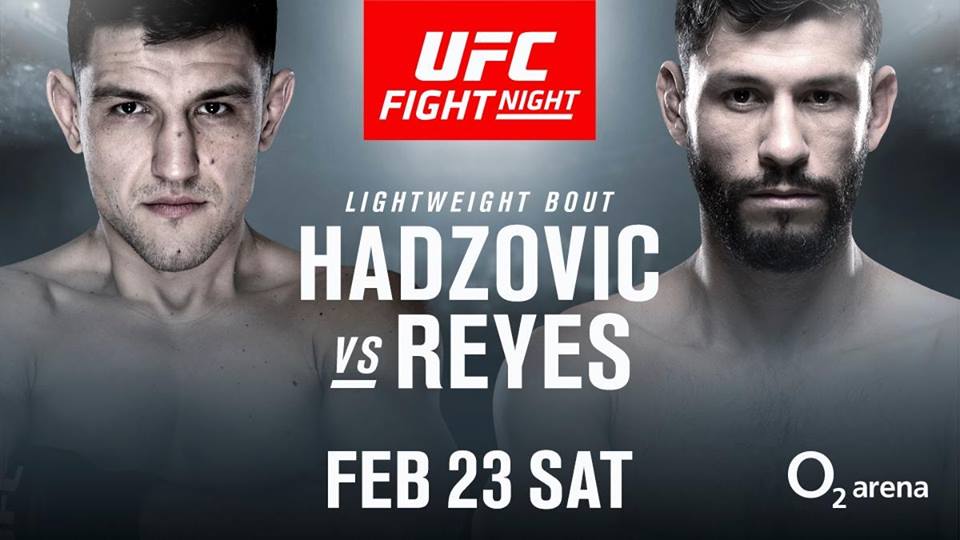 Reyes is 34 years old with the nickname of "El Toro."  He was part of The Ultimate Fighter Latin America Season 2.  Since entering the UFC he has won an impressive 4 out of 5 bouts, with his last being a punch KO at UFC Fight Night 124 in January of 2018 over Matt Frevola.