There is a new wave of fighters coming out Västerås Fight Club, and this Sunday the most prominent will be featured at Fight Club Rush 4.  The card has increased its pro MMA bouts to six, up from four at FCR 3.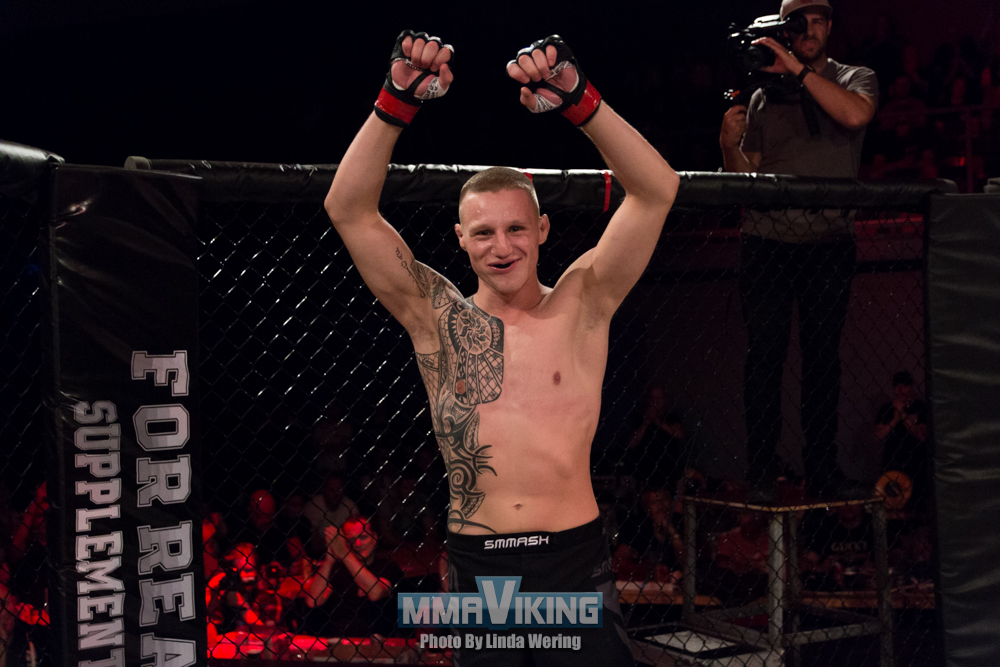 The action packed weekend at the Bombardier Arena C-Hallen in Västerås will also feature the Swedish amateur MMA championships, with semi-finals on Saturday then the SM finals taking place on Sunday before the pro card.
The story here is the up and coming Västerås Fight Club fighters that will be featured again on the promotion.  Tobias Harila (4-1) headlines the card, and top-prospects and former Swedish amateur champions Andreas Gustafsson Berg (0-0) will Robin Roos (0-0) will make their pro debuts in quality match-ups for the local fans.
Harila stopped Philip Raeburn (8-8) to win the pro featherweight Adrenalin belt in Swansea, Wales in December.  The Swede stopped the local fighter in the first round in his 5th pro fight in 2018.  His only career pro loss was at FCR 3 last year where we was submitted by Kenneth Evensen (2-1) in their much anticipated rematch.  "Bad Intention" will face the very experienced Carlos Eduardo de Azevedo (17-16-2) out of Brazil.  The featherweight is 40 years out and now trains out of Spain.
Berg had a very busy and impressive 2018. The middleweight captured silver at the 2018 IMMAF-WMMAA Unified World Championships and three wins outside of IMMAF to earn mmaViking.com's 2018 Nordic Male Amateur Fighter of the Year. Overall, "Bane" had 7 wins and 1 loss in 2018.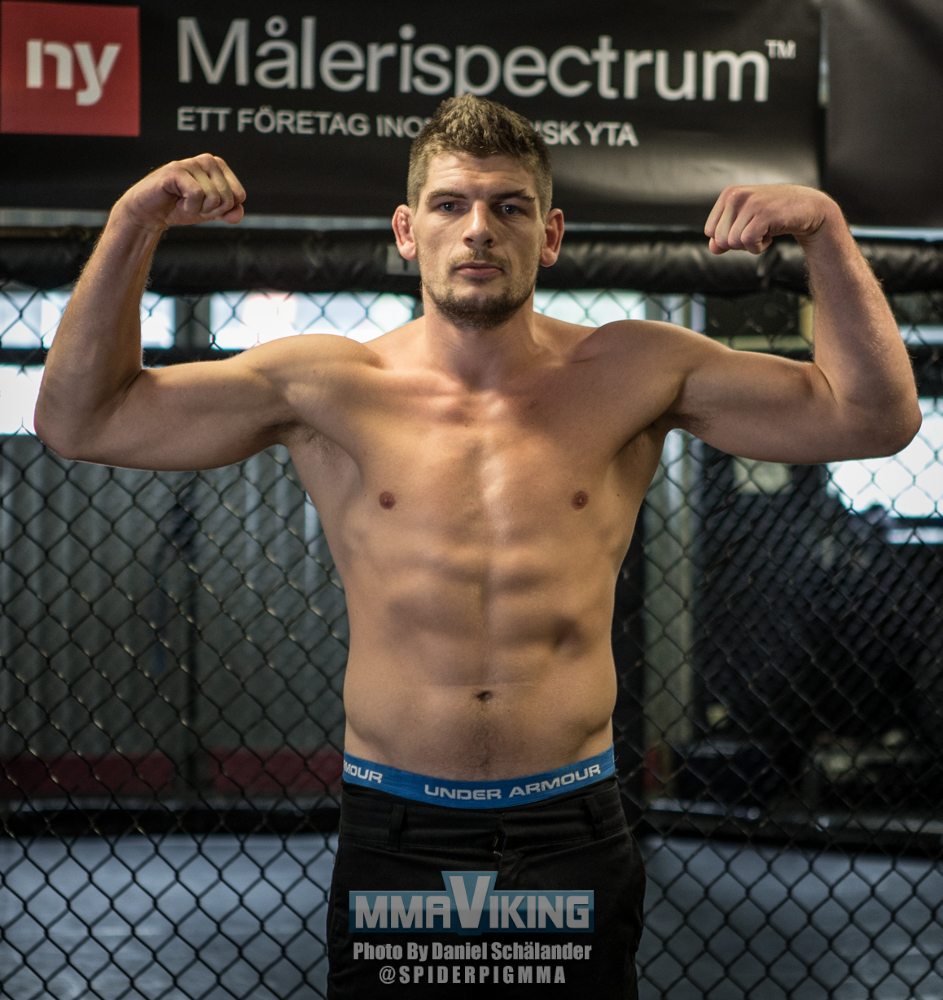 The Swede will make his professional debut against a more experienced Ole Magnor (3-5) from Novus Academy in Norway.  The Norwegian is a familiar face to Swedish MMA fans with appearances at Superior Challenge and Fight Club Rush.  He won his last bout versus Stuart Tyrie in October.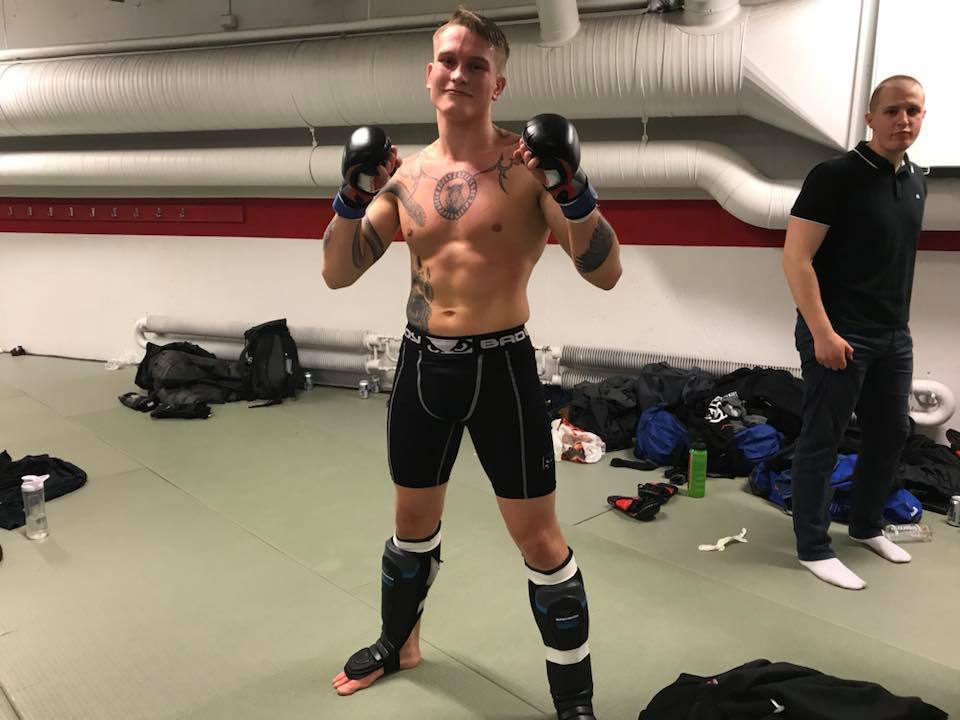 Roos is 24 years old and most recently made it to the quarterfinals of the 2018 IMMAF-WMMAA Unified World Championships.  He won his first two bouts before losing a close split decision versus Sola Axel that took silver.  "Pretty Boy" will face another Swede who will make his pro debut in Oskar Sivard (0-0) who is coming off a win over Oskar Karlström Biller at IRFA 12.
While not out of Västerås Fight Club, Hamza Bougamza (1-0) out of Allstars Training Center will be featured in the co-main event.  The highly decorated thaiboxning star who will have his second pro MMA bout will face Darius Buda (2-0) out of Romania.  He just turned pro and has fought on a local fight promotion in Romania with two first round finishes.  Hamza won his pro debut over Makis Sioutis at SFN 1 in June of 2016.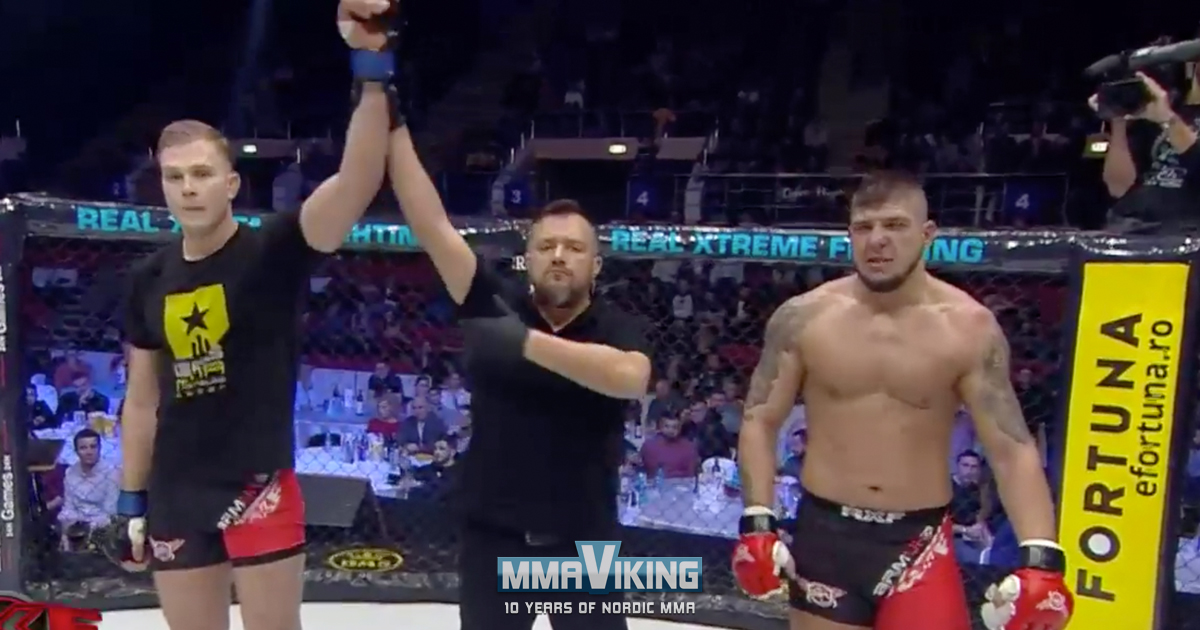 GBG MMA's Anton Turkalj (1-0) made his pro debut against Marius Pislariu (0-2) at RXF 33 in Bucharest December.  The Swedish National team fighter took little time to take down Pislariu and unleash vicious ground and pound from full mount leading to a TKO stoppage in just 32 seconds. The light heavyweight fighter has had a long and successful amateur career, including wins at MMA Galla and Trophy MMA.  He will face Filip Vujič Me (0-1) out of Czech Republic.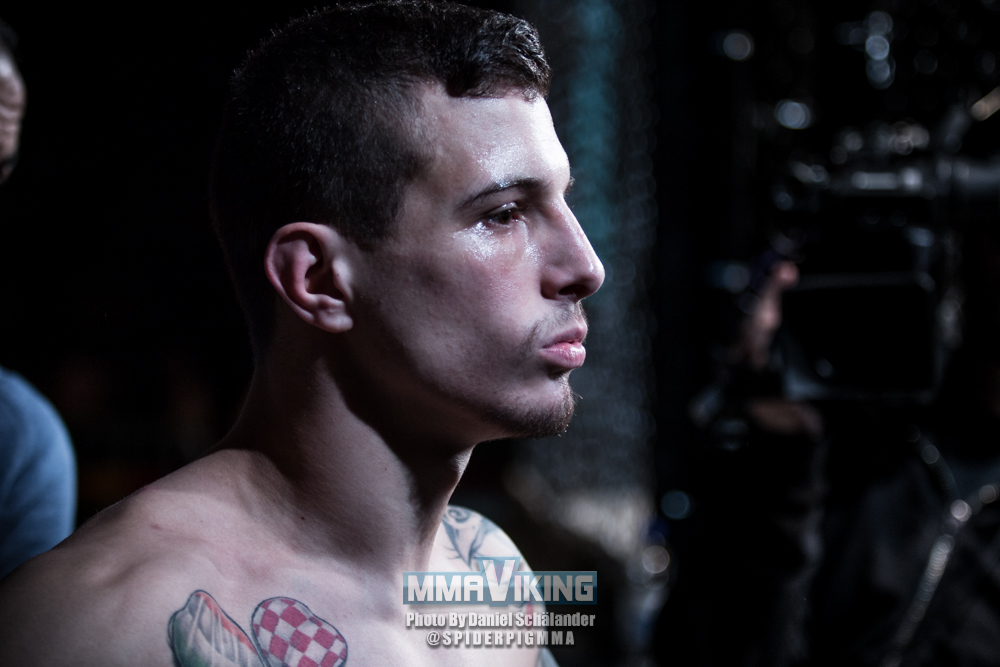 Bantamweight Ivan Zidar (3-2) will face Lucas Tenorio (7-9-1) in the final pro MMA bout of the evening.  The Croatian born Zidar is out of Allstars Training Center and will take on the 22 year old Brazilian that just lost to Bartosz Wojcikiewicz at Superior Challenge 18 in December.