Meet Marthin Hamlet Nielsen, who is one of the most credentialed athletes in Scandinavia to turn their focus to MMA.  The elite wrestler is a 7 time Norway national champion, 15 world cup medals, and bronze medals in European championships and in world championships for junior.  "I have sacrificed so much for wrestling and now I want to do something bigger than wrestling."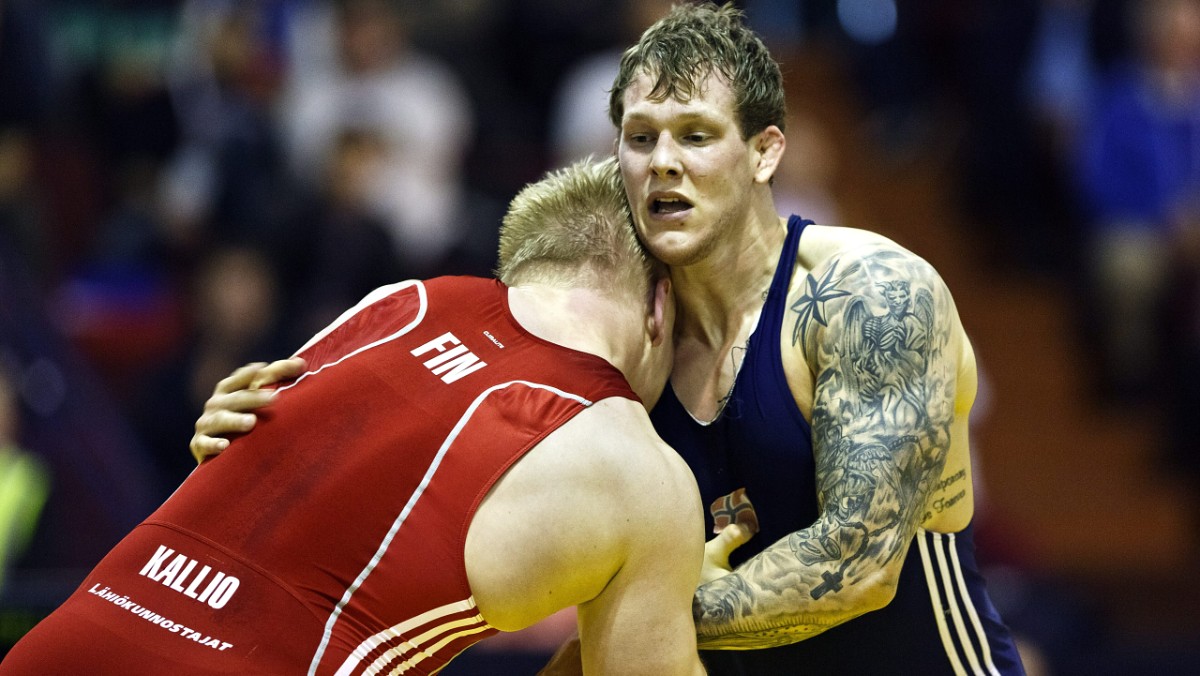 Born and raised in Tønsberg, Norway he was seen as one of the biggest talents in wrestling. The light heavyweight moved to Gothenburg, Sweden where he trained with Bobby Nejad among others before later moving back to Norway to train for the Rio Olympics, where he nearly qualified.
Now he trains at Frontline Academy and is also a member of Blackzilians. "He works hard, has a really good foundation and can go really far" says coach Mohsen Bahari at Frontline Academy, having raised many of Norway's most prominent fighters. MMAViking.com talks to the fighter who now makes his amateur MMA debut this Saturday at Battle Arena 42 in Birmingham.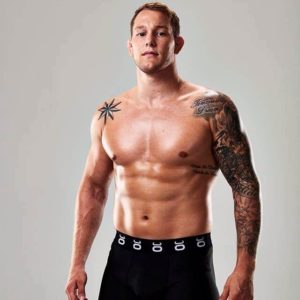 You were considered to be one of the biggest wrestling talents in Europe and barely didn't make it into the Olympics. Why did you make the switch to MMA?
I have been traveling 150-160 days every year at tournaments and training camps. I felt that I have reached many of my goals, with world cup Medals and world/European Medals. In 2014 I was ranked number 4 in the world the whole season. Wrestling gave me a lot, but not enough. I have sacrificed so much for wrestling and now I want to do something bigger than wrestling. MMA includes so many different martial arts and I have always believed that I can do well in MMA. So why don't try? I don't want to say later IF I started with MMA I would have been very good. I am still young and want to see how far I can reach and take this.
To succeed in MMA you have to have a strong wrestling game. While it's normal in USA to make the switch from wrestling to MMA, why do you think so few of European wrestlers doing the same switch?
I think that will change, more and more setting their sites on mixed martial arts. I think many good European wrestlers stay with wrestling because they feel comfortable with it. MMA it's a bigger step than people think. Wrestling its big part but you need to learn submissions, kicks and punches. In USA, MMA is huge and many wrestlers seeking success here. It can also give you more benefits if you succeed here.
What is your strength as an athlete? And what to you do to be a complete MMA fighter?
I am a professional athlete who has a long experience. I have a thought behind all practices.  To be a complete athlete I challenge my weaknesses all the time just to get comfortable. I train a lot on my stand up game.
How is it to train at Frontline Academy with established UFC and UFC Caliber fighters?
It's very inspiring to train with Jack Hermansson and Emil Meek. They show that it's possible. I also have other great fighters there, Cage Warriors signed Mohsen Bahari, Kenneth Bergh and Håkon Foss. Kenneth is in my weight class and he is a tough fighter who is really helping me raising the bar at every workout together.
You are also signed to Blackzilians? How did that happen?
Yes I'm signed with Authentic Sports Management and Blackzilians.  One of my wrestling coaches in Sweden, Babak Nejad. He has helped a lot of fighters in Blackzillians. He introduced me to the management and club owner, Glenn Robinson.  After world championship in Las Vegas last year, we came in contact and I flew down to Miami to have a talk.
So after Olympic qualification in May, I went down there for some meeting and trainings. This went well and that's how everything started.  In this club it is a lot of strong fighter and good coaches.
What is you plan/ambition in MMA?
My plan/ambitions are to get to a high level and fight for championships.
When will you make your pro debut?
I believe I will make my pro-debut in April next year. I have a lot of work to do. But I am training with great guys, and have great coaches, to help me get prepared for my new carrier.
Boxing: Andy Dybwad
MMA: Mohsen Bahari
Jiu-jitsu: Eduardo Teta Rios
MMA wrestling coach: Babak Nejad
I also have good contact with the coaches in Blackzlilians who will help me when I am there. My think my next trip will be in January.
Who is your biggest MMA idol?
Jon Jones is my biggest MMA idol. He came from a Greco-Roman wrestling background and I like his fighting style. But its many other great fighters out there who inspiring me.