Emil Meek (9-3-1, 1 NC) lost by unanimous decision to Kamaru Usman (12-1) on the UFC St. Louis main card Sunday night.  Read the round-by-round action of the 15 minutes of action below.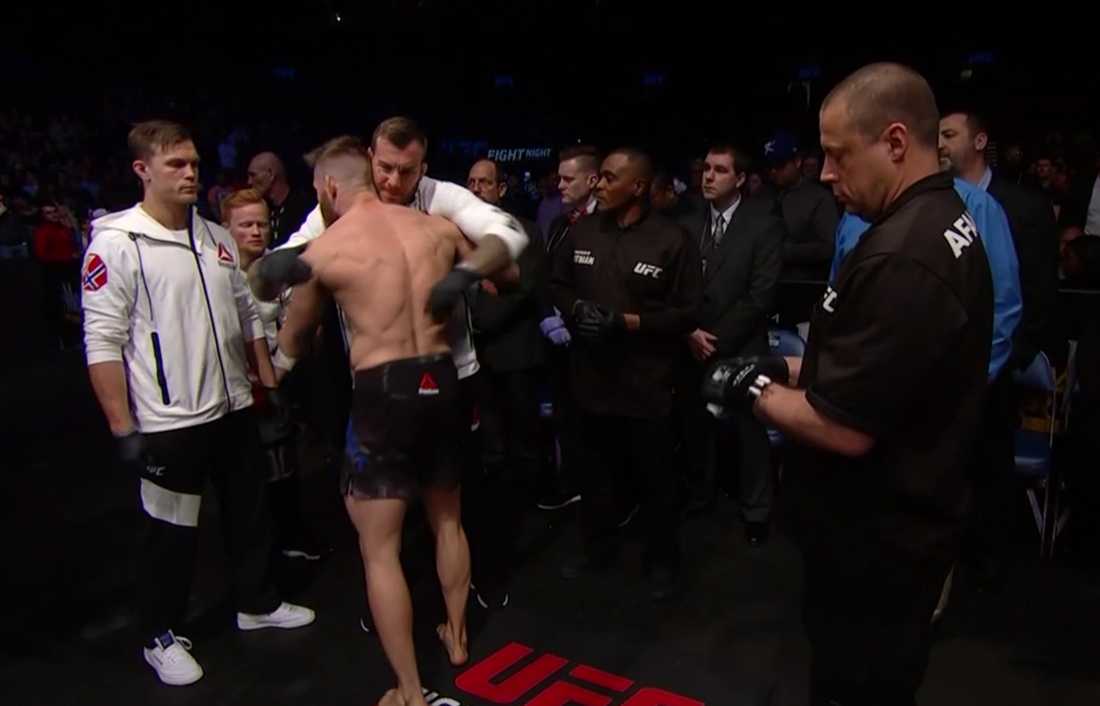 Round 1 – Usman in on a takedown after Meek misses a punch, and "Valhalla" goes for a guillotine as he hits the mat.  The #10 ranked Usman is relaxed as he finishes the take-down.  Meek pushes himself to the cage and makes his way to his feet.  Meek looking for a kimura as Usman smothers the Norwegian with a body lock, and eventual takedown.  The MMA Trondheim fighter is staying calm with Usman taking his back and is landing some nice elbows from his back to the face of Usman.  The "Nigerian Nightmare" is cut, and leaves blood across the chest of Meek as the round ends.
Round 2 – Two good right kicks from Meek to start the second.  Usman is southpaw, with Meek in the traditional stance looking for a punch and nearly finds one with a spinning back-fist.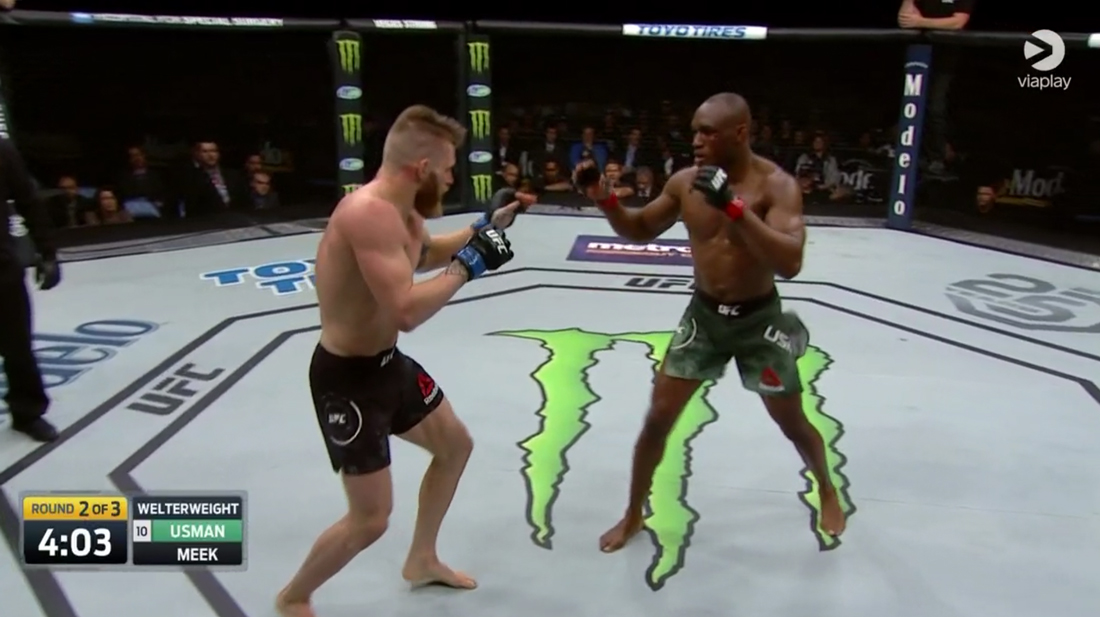 Usman in on a take-down, but Meek defends well here and shows his strength in defending.  But after getting a better position, Usman gets the take-down.  Meek is not settling for being on the bottom trying to stand, and searching for a kimura when he is down.  Meek with more elbows from the bottom, and now the two are exchanging elbows and there is blood all over.  One minute left in the round and full guard as Usman postures up and lands some punches.
Round 3 – Meek urges the crowd for some cheers as he enters the final round.  Big right hand misses Usman's head, but a right kick lands on the groin forcing a break in the action.  Meek with a good right kick in range, and the Norwegian is head hunting here.  Usman wants none of it and shoots in for a take-down, and Meek immediately lands several elbows to the head and Usman picks him up and throws him to the mat for a take-down.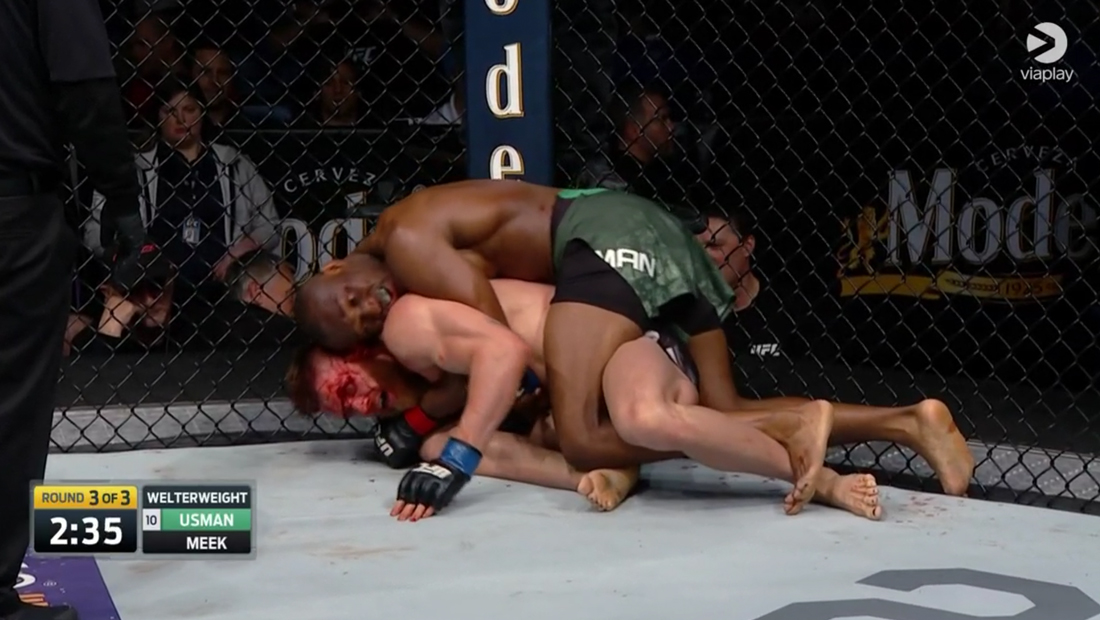 Valhalla scrambles up, but Usman dives in on a body lock to keep it down on the mat.  One minute left, and Usman is treating this like a wrestling match, staying on top to get enough points to secure the win.  Meek however is trying his best to get up and out, but Usman is suffocating here staying on top to the final bell.
30-27, 30-27, and 30-27 read the scorecards in the unanimous decision for Usman.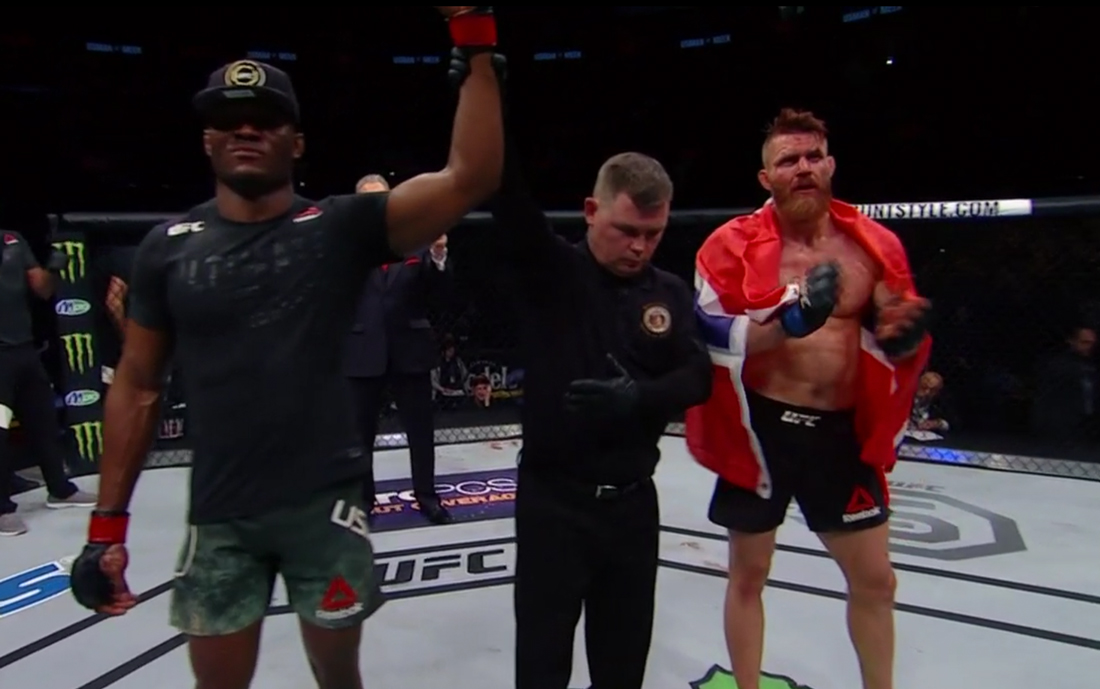 The Frontline Academy fighter has a 1 win and 1 loss record in the UFC. Usman has now won 11 straight, including 7 in the Octagon.  "I dominated a viking" says Usman to the boos of the St. Louis crowd.