Emil Weber Meek (5-2) suffered a loss in Poland against local fighter Piotr Danelski (4-0) in a decision and third round that have many questioning exactly what happened when the scorecards were read.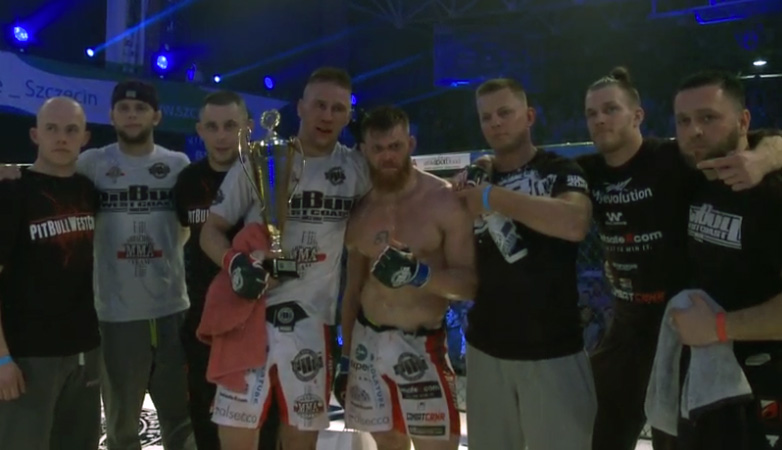 With all three judges scoring both the first two rounds for Danelski, with arguably both rounds being in favor of the Norwegian who had a knee to the face of the Polish fighter at the end of the first, the cards were stacked against "the Hulk". Meek came out and looked to stop Danelski in the third as he had the local fighter out on his feet after taking huge bombs from the MMA Trondheim fighter, only to have the ref stop the bout to put in a mouthpiece. Danelski appeared not to want to continue to fight, but got time to rest before eventually recovering and having the ref re-start the fight, virtually saving the Pole from a TKO.
"I think it's bullshit, he lost his moth piece got rocked, and then they stop the fight, and gives him 1 minute to recover. I would have tko'ed him right then and there." says Meek to MMAViking.com shortly after the bout.
Coach Carsten Ettrup said they were in the process of filing a protest for the Arena Berserkerów 7 event. While all judges gave Danelski round 1 and round 2, one of the judges gave meek a 10-8 third, while the other two a 10-9. The scorecards were 28-28, 29-28, and 29-28.
Meek had good cardio and came on strong as the fight progressed, after being out of the cage since 2013. "It felt great, I was patient and crisp, but should have opened up more, mixed it more and of course ko'ed him."
Watch Fight Here