Swede Erik Carlsson (6-2) took out Gadzhimusa Gaziev (7-3) in Kazakhstan on today's Brave Combat Federation 6.  It was the Swede's first fight in the lightweight division, and it looks like the right division based on the results.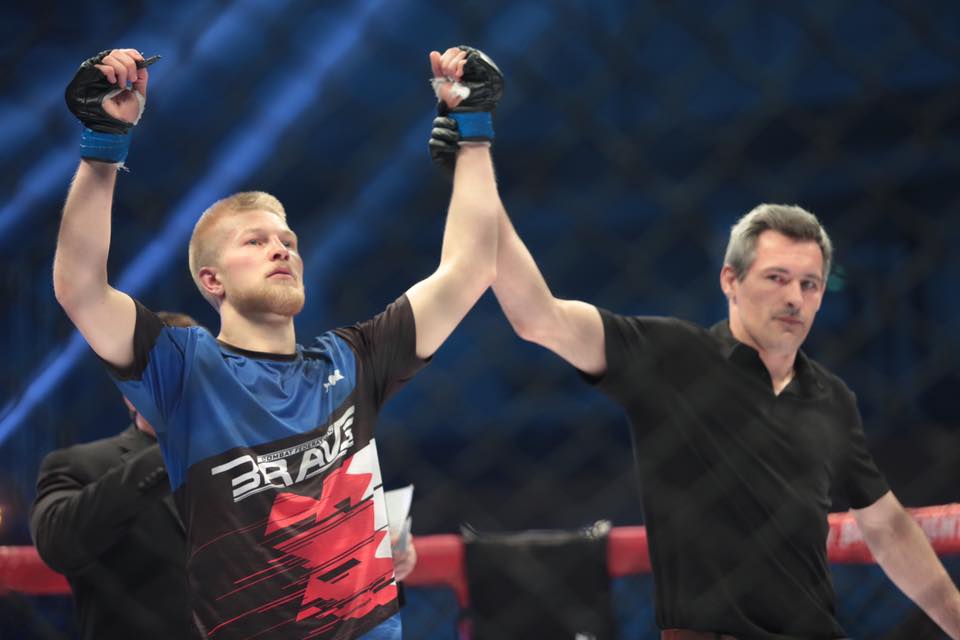 Carlsson out of Frolunda Kampsport Center lost his promotional debut with Brave back in December at welterweight to Jarrah Hussein Al-Silawi. But, as lightweight he finished Gaziev early with a knee to the body then KO punch.
"What a night! So I won on KO with a knee to the solar plexus."
The Swede has now won his last three of four bouts.
Gaziev won the first 7 of 8 fights of his career, but is now on a two fight losing streak.