The international breakthrough of Finnish MMA fighters seems to be gaining momentum every week. Featherweight ace Tom "Stoneface" Niinimäki (16-5-1) is closing in on his UFC dream after signing a contract with Glenn Robinson's Authentic Sports Management. Setting sight on Europe, ASM also signed another Finnfighters' Gym prospect, light heavyweight fighter Juha "Juice" Saarinen (7-1-0).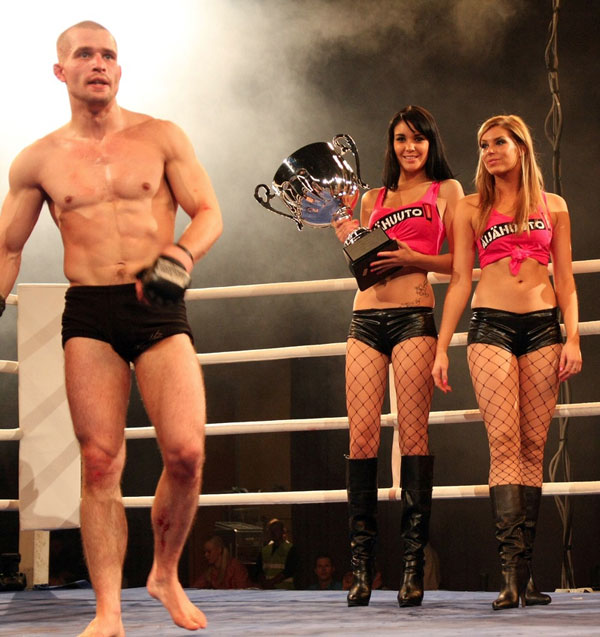 The news was first reported by 6-0 Sports Magazine (www.kuusnolla.fi) The deal is a big step especially for Niinimäki who has been waiting for his chance on the big stage for a while.
By signing with ASM the two Finns join one of the biggest management teams in the North American MMA scene. Notable ASM clients include Rashad Evans, Kenny Florian and Melvin Guillard. Essentially the core of ASM clients form the almost-infamous Blackzilians team.
For starters ASM invited the duo to train with their new teammates in the United States. Niinimäki and Saarinen flew over the Atlantic on Sunday, and will have a three-week training camp at the Imperial Athletics gym in Boca Raton, Florida.
Niinimäki is undefeated since moving down to featherweight two years ago. His next fight is scheduled for early March, against Scottish Paul Reed in his hometown of Turku. The Cage 18 event also has a bout between Saarinen and Russian Mikhail Zayats.
UPDATE: MMAViking confirmed from the Cage promotion that the deal and training camp will not affect Niinimäki's and Saarinen scheduled bout in the Cage 18 event.

Jani Mesikämmen is a freelance writer.  Visit www.karhunpalvelus.fi for more information, and follow on Twitter at @Karhuherra.