UFC fans voted on the 'Great UFC Fight Ever', and it was Jon Jones versus Alexander Gustafsson at UFC 165 that took the prize.  The results of the voting were revealed on UFC's Fight Pass.  The bout took place on September 21st last year at the Air Canada Centre in Toronto, Canada.  Many saw the Mauler as the winner in the back and forth battle.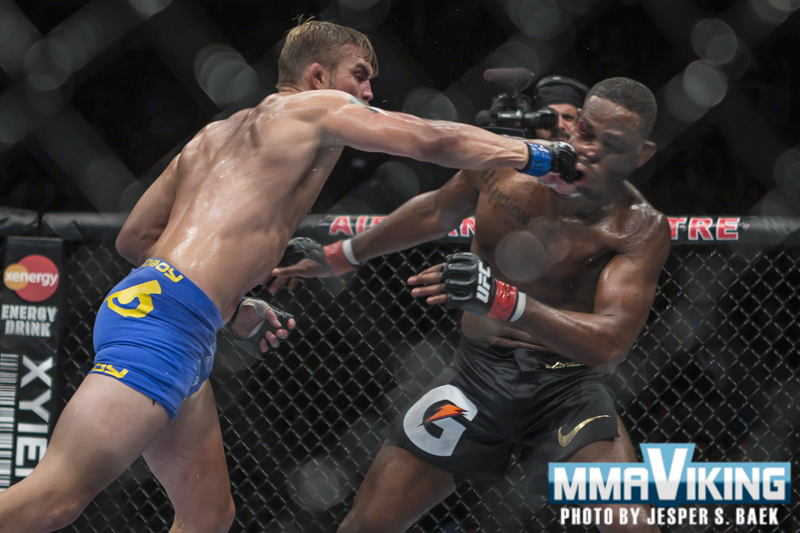 In the end it was the American  Jones that retained his UFC light heavyweight title, earning a unanimous decision (48-47, 48-47, 49-46) over the Swede.  The title defense was Bones' sixth, setting a new record for the UFC light heavyweight division surpassing Tito Ortiz.  The rematch could go down later in 2014 if Jones is able to beat Glover Teixeira at UFC 172 next month.
Top 10 List
1. Jon Jones vs. Alexander Gustafsson – UFC 165
2. Dan Henderson vs. Mauricio Rua – UFC 139
3. Forrest Griffin vs. Stephan Bonnar – TUF 1 Finale
4. Gilbert Melendez vs. Diego Sanchez – UFC 166
5. Anderson Silva vs. Chael Sonne – UFC 117
6. Frankie Edgar vs. Gray Maynard – UFC 125
7. Diego Sanchez vs. Clay Guida – The Ultimate Fighter Finale 9
8. Chuck Liddell vs. Wanderlei Silva – UFC 79
9. Georges St-Pierre vs. BJ Penn – UFC 58
10. Johny Hendricks vs. Carlos Condit – UFC 158
See exclusive pictures from the event.