There are few Nordic fighters that can get MMA fans supporting or hating a fighter like Frontier MMA's Martin Svensson. The "Big Swede" has an overall record of 12 wins and 5 losses, and makes a return to the Cage Warriors cage this Saturday night in nearby Copenhagen, Denmark. MMAViking.com talks to the outspoken featherweight as he makes final preparations for his bout against the UK's Robbie Olivier (20-9-1).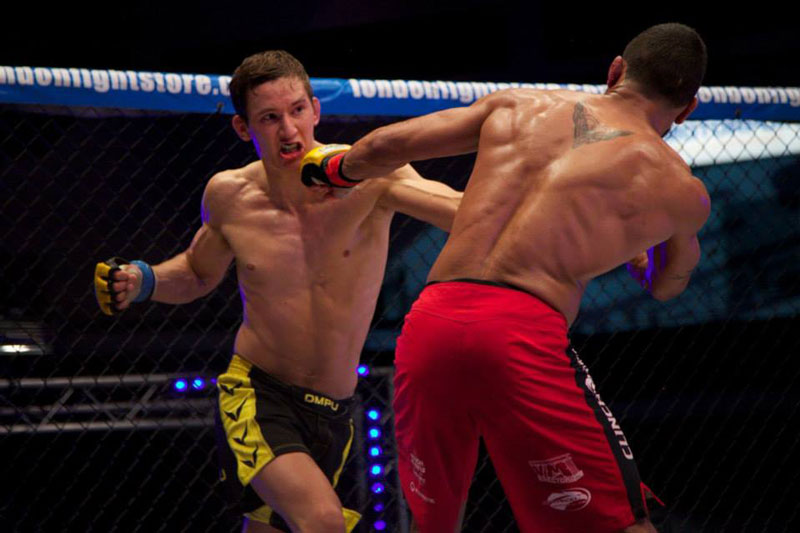 Interview
What is your mindset coming off of two losses? (Aren Lobov at Trophy MMA 3 & Jim Alers at CWFC 59 in September)
Thats it's good that the two losses came against to nice guys and that the losses was in a row. Now I'm going to build up a new winning streak, and get the Cage Warriros belt… It's mine!!!!

Olivier is a high profile fighter and veteran… why do you think this fight is good for you to have now?
It's always good to fight high profile fighters that are tough and wants to fight. I'm really looking forward to the match. In my opinion this is a title fight. The title is vacant now when Jim has gone to UFC.
"Me and Olivier are the best guys in Europe so I think this should be considered as a title fight. I'm going to call myself champ after the win."
How do you see this fight going?
I think he is going to try to take me down.  There is going to be a lot of scrambles. I will finish the fight standing up with a left kick, hopefully in the third round.  I don't want the fight to end to fast.
Anyone you would like to thank?
I would like to thank Bobby and Fredrik and everybody at Frontier MMA. They always support me and makes me better. And a big thanks to my sponsor and friend Johan at Kakelmiljö.