One of Nordic's biggest prospects Emil Weber Meek (5-1-0) will be out of action for the near future after successfully having surgery yesterday on his right arm.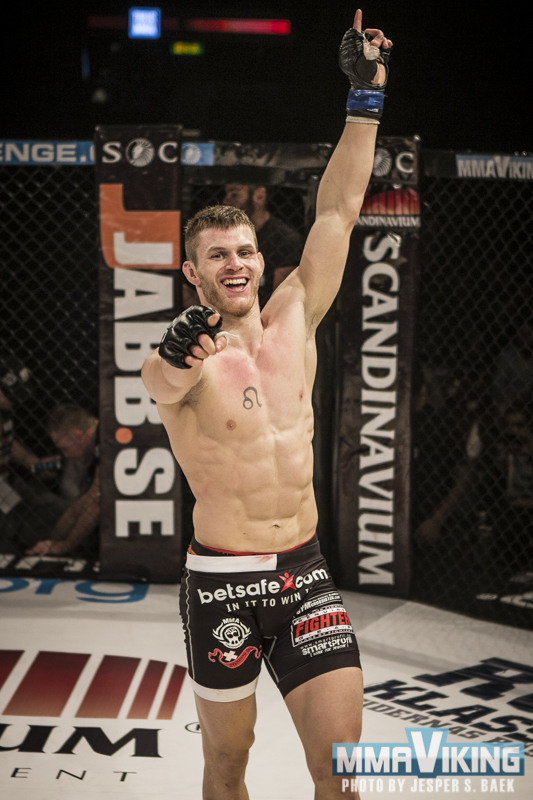 The popular MMA Trondheim fighter tells MMAViking.com that his social media skills will be limited for a while with "only one hand on the keyboard" typing. However, he is in positive spirits knowing the surgery will be best for him in the long run.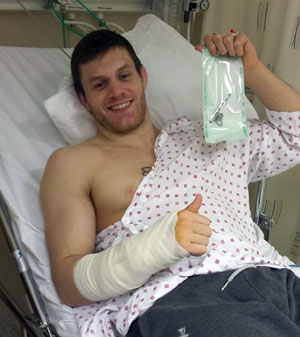 Meek has run up an impressive record of five wins and one loss. The loss came at the hands of Mohammed Abdallah back in May of 2012, where the Norwegian broke the arm resulting in the need to insert a plate in his arm after it broke in round one. Beyond this blemish in this record, the welterweight has since had four consecutive wins all by TKO punches. He was awarded MMA Viking's prospect of the year in 2013.
"I have struggled with pain in mmy right arm since I suffered the fracture in 2012 and it has been a disability since then."
Meek is looking to get his "robocop arm" healed as soon as possible. "The doctor says that I have to take it easy for at least two to four weeks. After that I will hopefully be able to start with basic training in the gym that usually lasts for three to four weeks before I can start with a six week stay at the training camp" says Meek.
Look forward to the return of Hulk in late summer or Fall of 2014, as he looks to build off of the four fight winning run in 2013.