Fight Club Rush makes it debut in Stockholm.  MMA Viking is cagesdie to report on the action of the 13th event.  Get your live results here.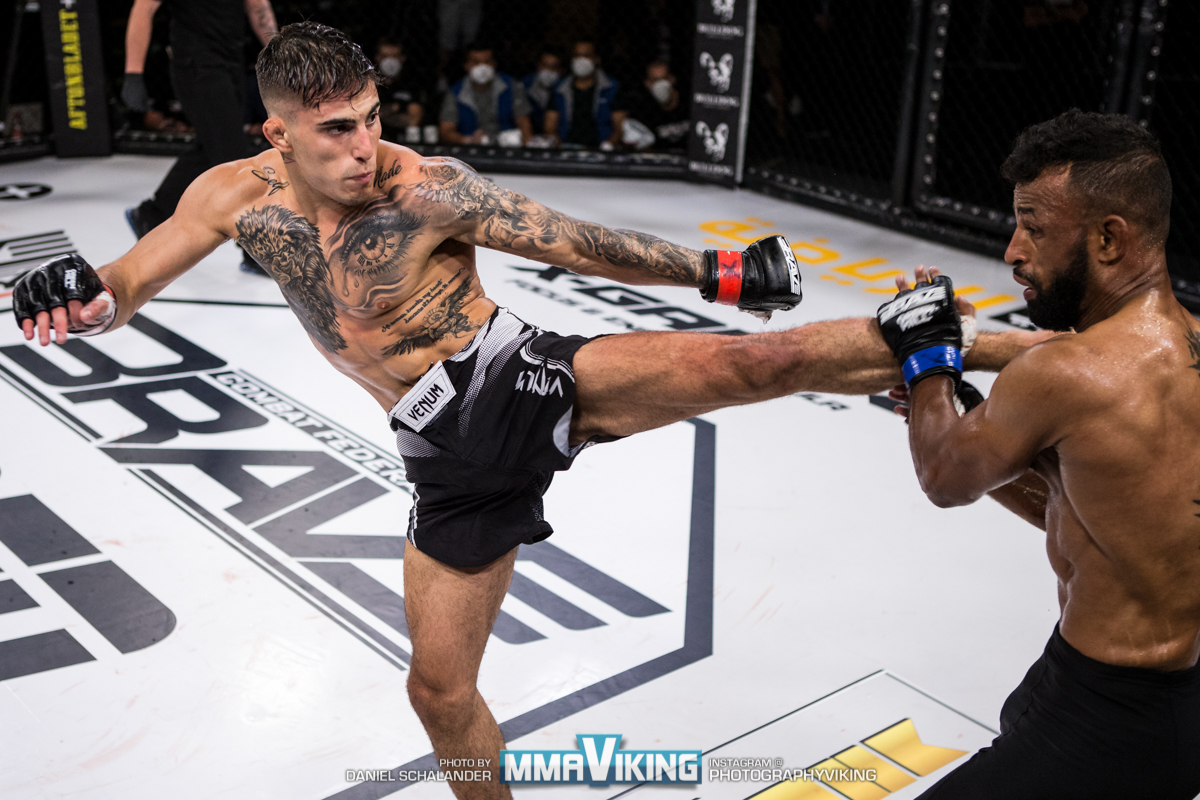 PRELIM CARD
Enes Kollari won by split decision over Rafael Kveldstadt – Amateur
Martin Corney beat Jaffar Yosufi by a unanimous decision- Amateur
Robin Larsson stopped Viking Karlsson in the 3rd round- Amateur
Djaba Murtazaliev submitted Raymond Johansson in the 1st round – Pro
Moein Ahmadi with a first round RNC finish over Abdallah Habib – Pro
PRO CARD
Nabbe Malki stopped Taylan Isik by TKO in the 1st round – Pro
Wasiu Adeshina wins by 2nd round stoppage over Sakhi Qambari – Pro
Bilal Tipsaev won by UD 30-27 over Glenn McVeigh
Jonny Touma wins by rear-naked choke over Safiullah Husseini in the co-main event.
Bernardo Sopai wins by TKO headkick over Karlen Minasian to capture the bantamweight title in the main event.