Sweden's Fernando Gonzalez (8-2) beat Adam Bakaev (2-6) at ACB 78 "Young Eagles" in Grozny the Chechen Republic, Russia today.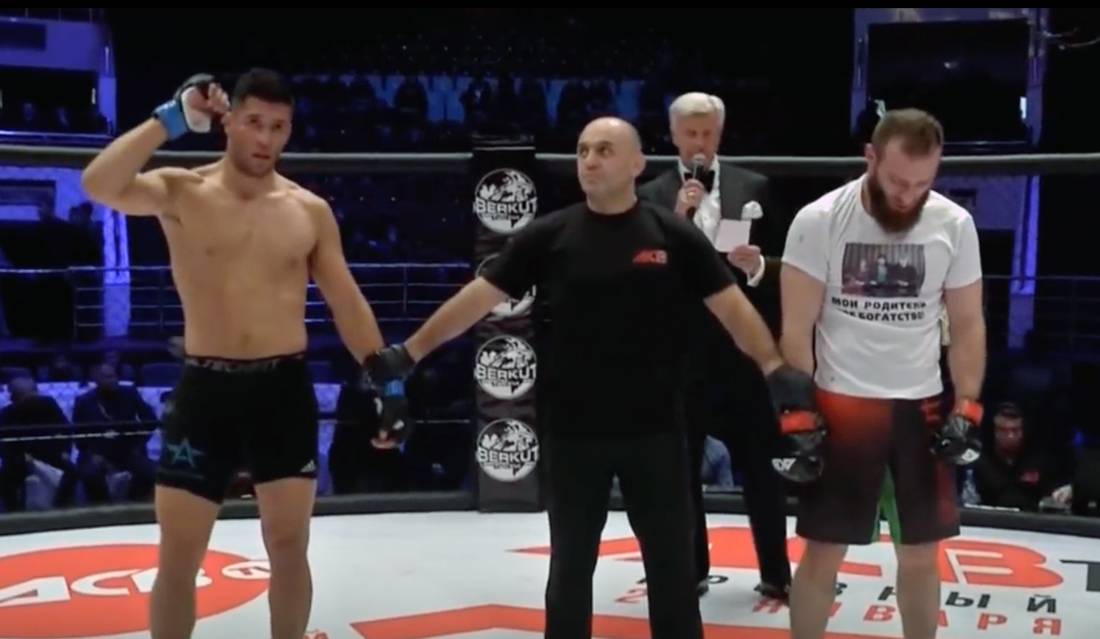 Gonzalez was effective with a kick early in the first, then took the fight to the ground where he was able to stay in top control and take back with a full body lock, before getting reversed and moving the fight back to the feet.  The Swede was able to land some slick left hands before the bell rang in the first.
The fight got wild in the second round with both fighters going for a KO in the feet, with right and left hooks in between exchanges.  Bakaev landed some powerful right kicks that hurt the Allstars Training Center fighter.  Gonzalez checked a kick, then fired back with a right kick to the head.
Fernando went for a take-down to start the third round, and got it on his second attempt as he shot in underneath a hook.  An odd standup with Gonzalez fully mounted, with Adam trying for a kimura.  Gonzalez is back on top and in control before being reversed with a minute to go.  A last minute takedown from the Swede may secured the advantage in the third.  All three judges had it as a unanimous decision for Fernando.
Check out the fight here.