First fights for the Botnia Punishment XII show were announced today. The event will go down at the Rytmikorjaamo event center in Seinäjoki, Finland on the 14th of September. At the moment the card holds 10 professional MMA bouts.
Number one ranked Nordic female fighter Katja Kankaanpää (6-0) will try to keep her undefeated record intact against Simona Soukapova (2-1) of England. Soukapova is a bit inexperienced in MMA still but she has a long history with combat sports. Soukapova has competed successfully in both Muay Thai and submission wrestling. In MMA after starting with two impressive TKO victories she suffered her first loss by decision to Karla Benitez (6-3). Before fighting Kankaanpää in Seinäjoki, Soukapova is set to fight Fecile Herrig (6-4) at the XFC 19 on August 3th in Charlotte, USA.
Welterweight champion Olli-Jaakko Uitto (8-2) will put his belt on the line against Swedish powerhouse Jonatan Westin (4-2). Uitto returns to this bout after being sidelined for a year due to injuries.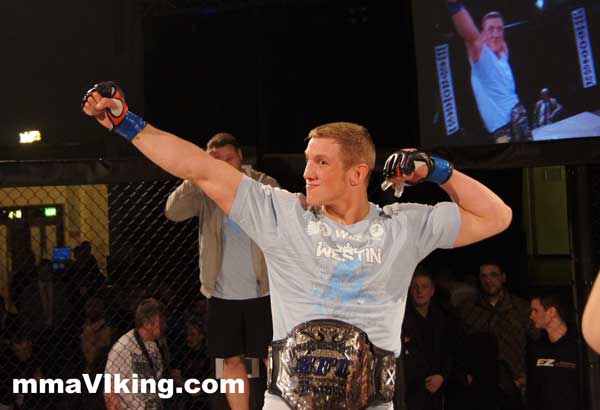 Johannes Isaksson (4-0) and Makwan Amirkhani (5-1) will meet in the fight between two highly regarded featherweight prospects.  Isaksson has recovered from a hand injury and is ready for the biggest test of his career. FinnFighters Gym's Amirkhani is a member of Finnish national wrestling team so he brings superb grappling skills to the cage.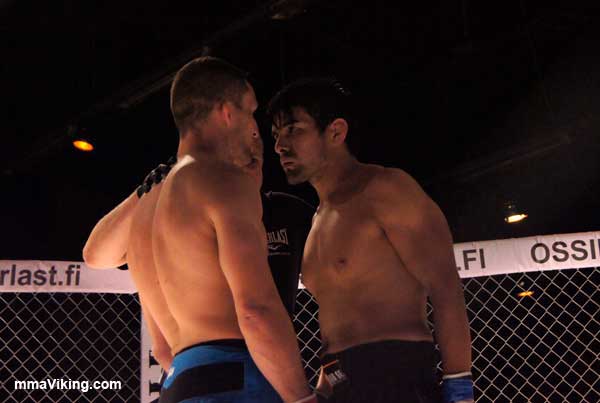 Few more fights will be added to the card later on. One of the fighters who are still waiting for their opponent is Finnish lightweight veteran Jarkko Latomäki (18-9). After disappointing losses to Ivan Truscek and Diego Gonzalez in 2011, Latomäki decided to take some time off competing and reset his fighting career. For his comeback the Finn has been training a lot under coaching of Brazilian vale tudo legend Marcelo Giudici.
Fight card
3×5 min, -73kg Jarkko Latomäki vs TBA
3×5 min, -52,2kg Katja Kankaanpää 6-0-0, Team BP vs Simona Soukupova 2-1-0, Ko Myai Thai Gym, England
3×5 min, -77,1kg BP TITLE FIGHT Olli-Jaakko Uitto, 8-2-0, Team BP vs Jonatan Westin 4-2-0, Stockholm Shoot, Sweden
3×5 min, -66kg Johannes Isaksson, 4-0-1, Team BP vs Makwan Amirkhan, 5-1-0, FFG
2×5 min, -73kg Jake Anttila, 4-4-0, Team BP vs Jani Ridasmaa, 2-0-0, Team East Front
2×5 min, -83,9kg Matias Rantala (pro-debut) vs TBA
2×5 min, -65.8 kg Juhani Aho, 1-1-0, Team BP vs Mika Hämäläinen, 1-0-0, Hki
2×5 min, -60kg Daniel Camprestini vs TBA
2×5 min, -63kg Daniel Winiarczyk (pro-debut), Team BP vs TBA
2×5 min, 61.2 kg Timo Suihkonen (pro-debut), Team BP vs  Tuomas Grönvall (pro-debut), GB Gym Hki