Today top Finnish promotion Cage announced that an other bout has been booked for the Cage 31 card on september 19th in Helsinki, Finnish top prospect Aleksi Nurminen (4-2) will do battle against the Swedish lightweight talent Jonathan Svensson (5-2).
"Leksa" will be looking to get back in to the winning column after his loss by a unanimous decision to dane Sören Bak in what might be the Nordic Fight of the Year. What Nurminen and Bak put on at the Cage 30 event is probably is the best fight in the nordic this year where the dane came out on top after a long and tough 3 round war. Aleksi who has fought all of his pro fights for the Finnish promotion and has had 3 wins by submission or TKO and 1 win by decision.
Pancrase's Jonathan Svensson comes in with a win from last years Superior Challenge 11 where he defeated Derek Gauthier by decision. Svensson started his pro career with a 4 win streak winning by either KO or TKO only to suffer two consecutive losses in the cage until SC 11 where he got back on the winning side again.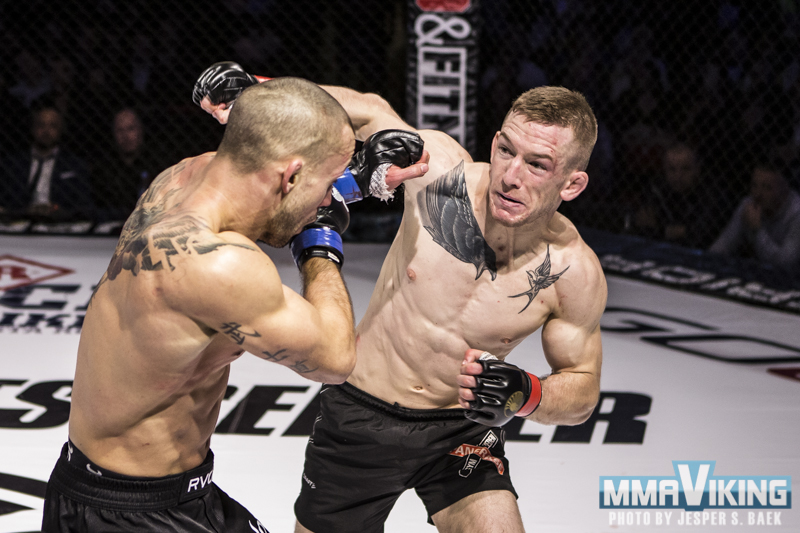 Is this a fight that have the potential to get up there with Nurminen's previous war with Bak to compete about the title as Nordic Fight of the Year and after September 19th we will have the answer.
Current Fight Card
-70,3 kg
Eric Reynolds (CAGE Champion) (18-9-0) The Dungeon, USA vs.
Anton Kuivanen (22-8-0) Primus Fight Team/ GB Gym
-65,8 kg
Rafael Domingos (5-0-0) Oulun Kamppailuklubi/Demian Maia Team vs.
Carlos Prada (5-4-0) Allstars Training Center, Sweden
-70,3 kg
Aleksi Nurminen (4-2-0) RNC Sport Club vs.
Jonathan Svensson (5-2-0) Pancrase Gym Sweden
-61,2 kg
Janne "Jamba" Elonen-Kulmala (11-4-0) Espoon Kehähait vs.
TBA
-56,7 kg
Suvi Salmimies (3-1-1) Team East Front vs.
TBA
-93 kg
Saku Heikkola (5-5-0, 1 No Contest) Valkeakosken Heracles vs.
TBA