Finnish standout Tina Lähdemäki has been signed to the UFC.  Lähdemäki's management team, Control Master Management, announced the signing via Facebook today.   The undefeated fighter becomes the second active Finnish fighter, along with Tom Niinimaki, and is set to be its first female to ever step foot into the Octagon.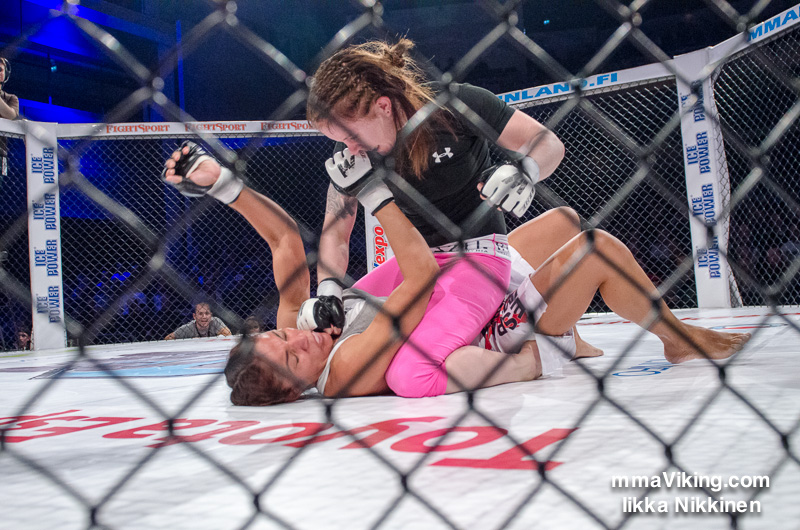 The RNC Sport Club fighter will face a submission specialist in Cláudia Gadelha on July 16th in Atlantic City at UFC Fight Night.  The Brazilian Gadelha is undefeated in her professional career with 11 victories (6 submissions, 2 (T)KO's and 3 decision)s. She trains with the likes of José Aldo and Renan Barao at Nova Uniao.
Not only will Lähdemäki become the first Nordic female fighter to be stepping into the Octagon, she is scheduled to be the first ever women's strawweight fight in the UFC.
The card will be headlined by a lightweight bout between Donald Cerrone and Jim Miller.
Control Master Management has announced that the Finn has signed a four fight contract.  After a career of competing at the 125lbs mark, Lähdemäki will be dropping down to the 115 lbs weight class category.