Icelandic prodigy Gunnar "Gunni" Nelson has agreed to fight American  Mike "Quicksand" Pyle at UFC 160 according to MMAJunkie. The event will take place in Las Vegas on the 25th of May and will be headlined by rematch between Cain Velasquez and Antonio "Bigfoot" Silva.
Undefeated Nelson (11-0) has quickly made a name of himself in the UFC with impressive wins over DaMarques Johnson in Nottingham and most recently Jorge Santiago in London.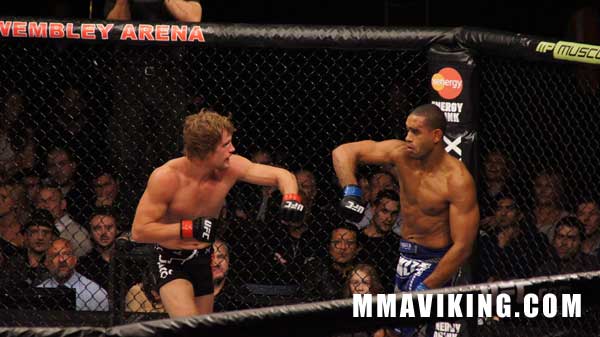 Mike Pyle is a respected MMA veteran with  24-8 record. He holds notable wins over Ricardo Almeida, John Hathaway and James Head. Pyle, who has been previously known for his grappling, has polished his striking game over the last couple of years. In his last bout Pyle scored a TKO win over James with vicious combination of knee strikes and punches.