The Icelandic grappling prodigy now has an opponent. As first reported by Sherdog.com, Germany's Pascal Krauss was approached and accepted a fight against Gunnar Nelson. MMAViking.com has since confirmed the acceptance of the bout from Nelson, and the fight is on for September 29 in Nottingham, England.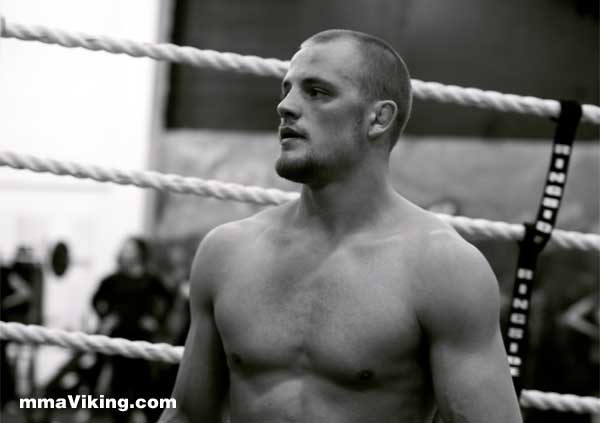 <
Pascal Krauss[/caption]
Pascal Krauss has 10 wins and 1 loss. He was on a 10 fight undefeated streak to start his career, but lost his last bout in the Octagon against John Hathaway at UFC on Fox 3 in May. Before that loss, he won his debut against Mark Scanlon in 2010, and had taken time off to recover from an injury. The Grappling Arts / Roufusport fighter will stay in Europe for his matchup against Nelson.
As reported earlier in the week, Nelson is the latest Nordic fighter to sign an agreement with Zuffa. Nelson's debut will be one of the most highly anticipated, and brings a level of excitement to the card for the hard core MMA and grappling fans that have been curious about how Nelson would do against the best the MMA world has to offer.
Nelson is undefeated in his MMA career, and holds a record of 9 wins and 0 losses, with one draw. The upcoming bout will be at welterweight.
To see Nelson's last bout versus Alexander Butenko at Cage Contenders XII, see fight video below :
Gunnar Nelson VS Alexander Butenko (Stöð 2 sport) (2012) from Mjolnir MMA on Vimeo.