Alexander Gustafsson took to Facebook to express his condolences to the loser in Saturday's UFC 195 main event Carlos Condit. When the scorecards were read it was the judges who saw the fight in favor of the champion Robbie Lawler, and not the hungry challenger that looked like he may have done enough to get the win. "Congrats to Champ Robbie Lawler. Carlos, I know the feeling, been there, twice! Amazing fight from both warriors." said The Mauler shortly after the split-decision was read.
Gustafsson first lost in a controversial decision in his title bout in September 2013 at UFC 165 versus champion Jon Jones. Although it was a unanimous decision, when the scorecards were read, many thought that the Swede had done enough early to get the win on the scorecards. It was considered the greatest light heavyweight title fight of all time, just as Lawler and Condit will be one for the ages in the welterweight division.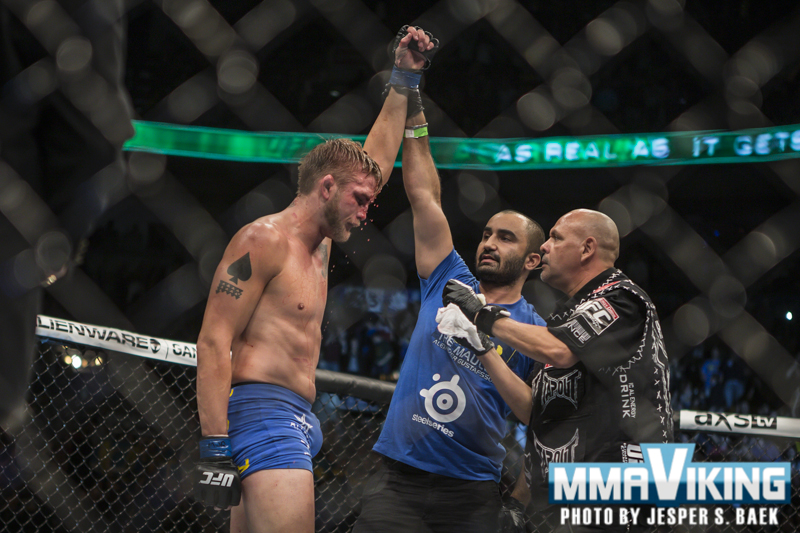 The Allstars Training Center's second title opportunity saw him expecting to get his hand raised and the UFC belt after 25 minutes in the cage. Three months ago at UFC 192, Gustafsson was in back and forth fight that even saw him nearly stop champion Daniel Cormier with a knee. But in the end, when the score cards were read it was the viking on the losing end of a close decision for the second time.