Swede Malin Hermansson (2-1) a will headline Nerike MMA Series 1 event on Saturday, September 28 in Örebro, Sweden. It will be an unfamiliar position for Hermansson as it will be the first time in her pro career that the Bellator signed fighter will enter the cage as a pro with a loss. "It feels great to be able to do this fight. It was a long time ago since I fought in front of a hometown audience" says the "Herminator" to MMA Viking.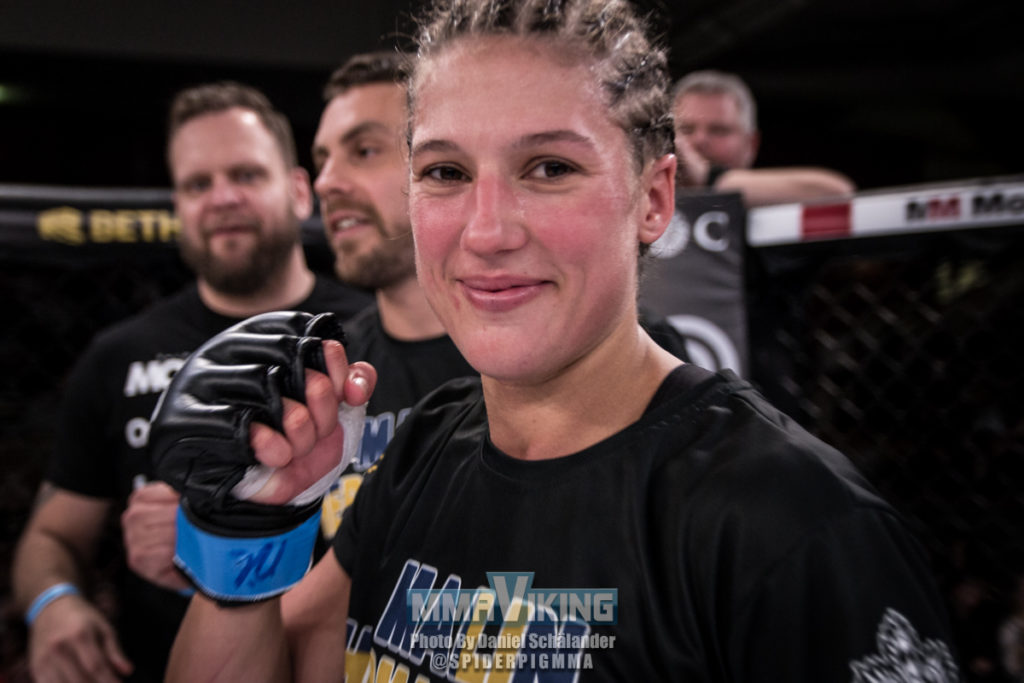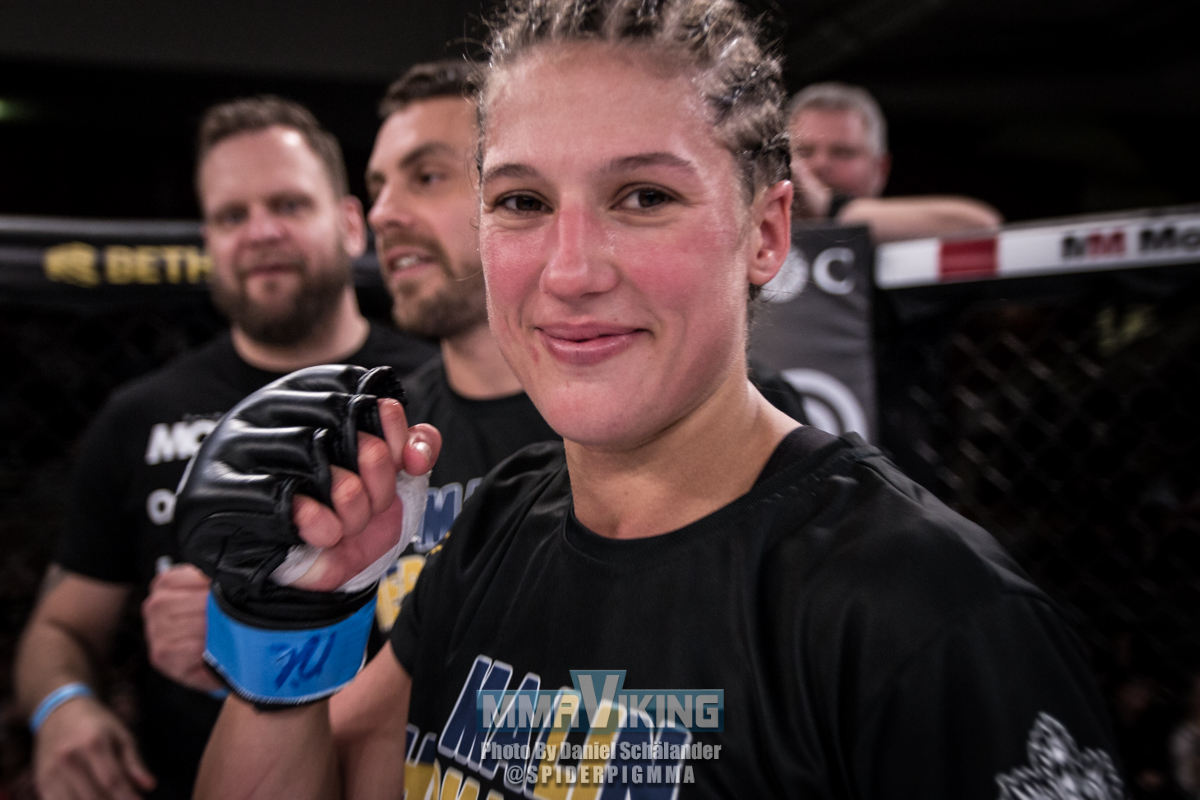 After wins over top Swedish prospects Gabriella Ringblom and Cornelia Holm, Malin lost to American Victoria Leonardo (5-1) at Bellator 218 at WinStar World Casino Location in Thackerville, Oklahoma for her first loss.
"My last fight was emotionally hard. I had a rough fight week and it wasn't my night at all that evening. Today I use it as fuel. I will not get into that position or feel that kind of feelings again. Its a closed chapter and I've grown mentally."
The new challenge will come from Antonela Begonja Orlić (0-1) Straight Blast Gym in Ireland in the night's headlining matchup in the 125 lbs weight class.
"Antonela is in my way and 28 September is going to be my night."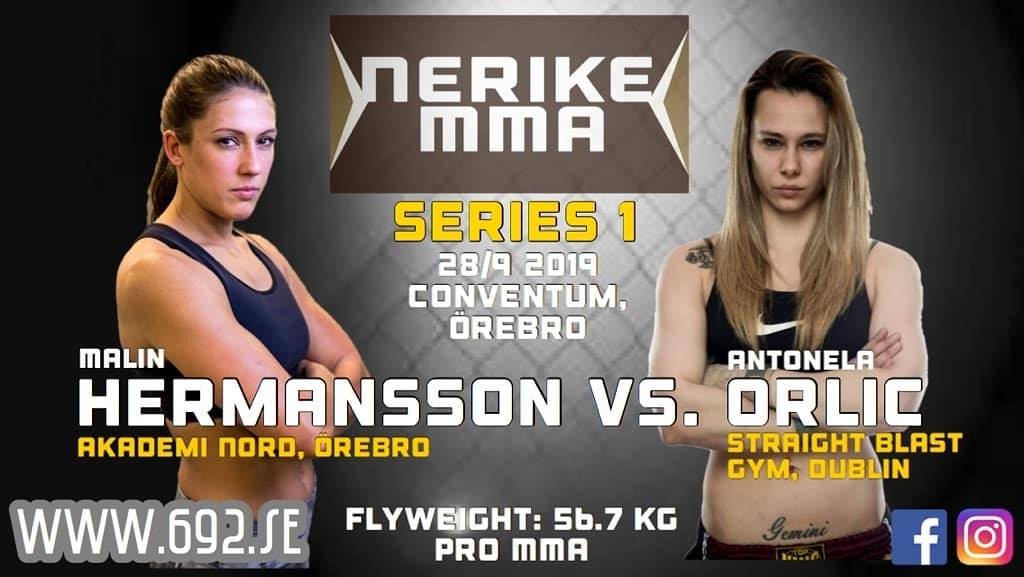 After her last fight in the USA, Malin will be returning home. "It's great to be the home fighter and maybe get some cheers haha. And also doing it with a lot of my teammates, this is going to be Akademi Nords night. All of us are in camp so it's very focused. Im so proud of our team. And I'm thankful to Bellator for letting me do this fight, it means a lot to me. This is my time to get back in there and get back on the winning streak. It's the only thing on my mind right now. I'm obsessed with it."
"I've done my homework and Im not going to let her take anything away from me. She is coming to my backyard.
"This is a striker vs striker fight. I have faced high-level kickboxers before, cuz that is what she is. In this fight she cant be sure on anything, Im coming with it all." says the Akademi Nord fighter.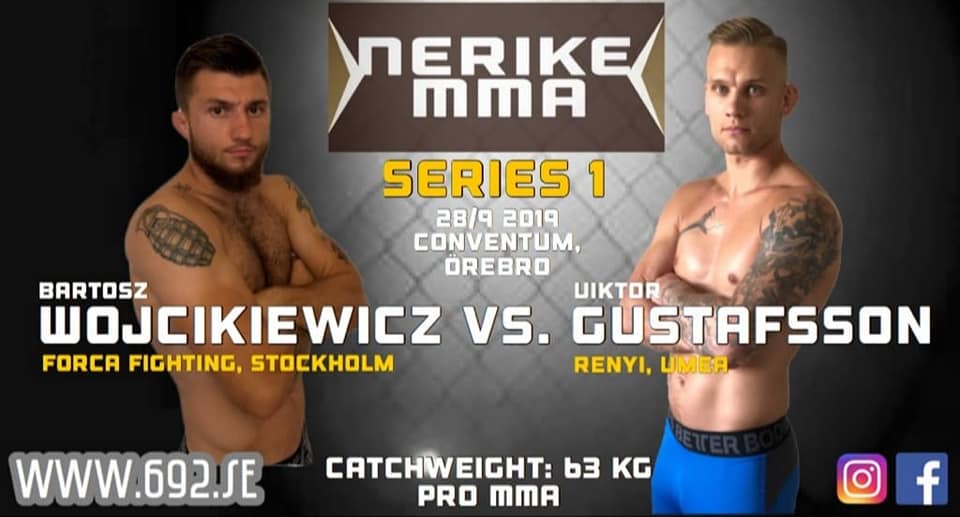 Bartosz Wojcikiewicz (4-0) takes on Viktor Gustafsson (3-2) in the co-main event of the card in another pro MMA bout.