Jack Hermansson (19-4) finished American David Branch (22-6) at the Wells Fargo Arena in Philadelphia. The Swede only needed 49 seconds to end the bout with a guillotine earning him a $50,000 Performance of the Night.
Hermansson uses his jab to attack early, and clinched with the former World Series of Fighting champion in the middle of the cage. Shortly after, Jack used a body lock and sweep to bring Branch flat to his back.
The Frontline Academy fighter immediately locked up a guillotine while Branch was on all fours. Jack fell to his back –David briefly tried to hold on to the cage to stop pressure– to tighten the lock and submit the Gracie Brazilian black belt, forcing a tap.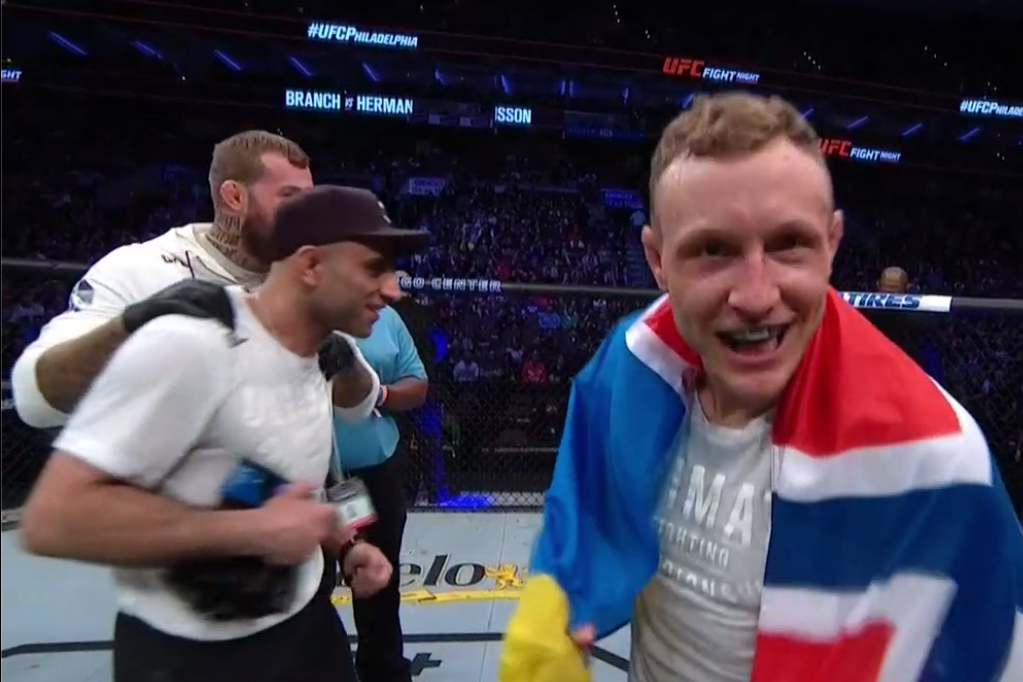 It was the 3rd straight win for the middleweight that now eyes a spot on the UFC in Sweden card on June 1st. Overall, the "Joker" has won 6 of 8 bouts in the UFC Octagon.