MMA Viking has learned from the Cage promotion that Finland's Timo-Juhani Hirvikangas (4-1) will fight for the Cage bantamweight belt against Spain's David Aranda (8-0) at the Cage 19 event on 3rd of November. The fight will be the main event of the show.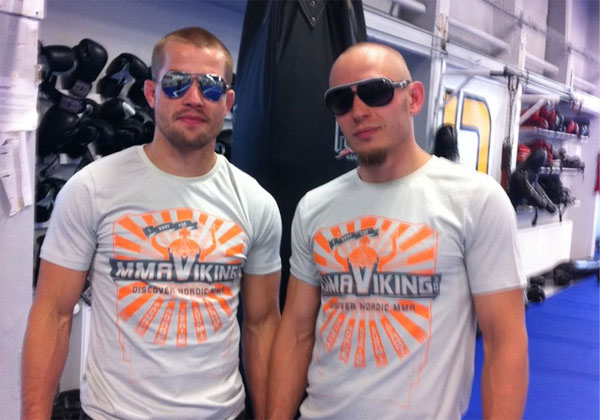 Cage matchmaker Olli Hartikainen is excited about the fight:
"I think this is a very interesting fight. Tipi Hirvikangas has been training really hard and now he gets a chance to step into the spotlight when he faces the undefeated David Aranda. Tipi has been impressive in his last few fights and is at the moment the best Finnish challenger for the champion. Hirvikangas is a two time European champion in submission wrestling which tells you how dangerous he is on the ground. Lately he has focused hard on improving his striking. The powerful Spaniard is explosive on the feet and skilled on the ground. We haven't had a fitting challenger for Aranda for a while but now we got a good one. We believe this is going to be a very exciting fight for the crowd."
The undefeated Spaniard David Aranda is 8-0 on his pro career. Despite hailing from a kickboxing background, Aranda has taken all of his wins by submission. Aranda's last win came in June when he submitted Marc Gomez with a rear naked choke at the Almogavers The Chance 3 event in Barcelona, Spain. His most notable wins are over Finnish kickboxing powerhouse Mathias Klockars (5-1) and Scotland's James Doolan (16-8). Aranda holds the 7th spot on the European Top Ten bantamweight ranking.
FinnFighter's Gym's Tipi Hirvikangas is one of the best grapplers in the European bantamweight division. The two time ADCC European champ is a killer on the ground with super slick leg locks. Hirvikangas, who is the main training partner of top Euro featherweight Tom "Stoneface" Niinimäki, has spent the summer honing his striking skills. Finland's national boxing team's former coach Edwin Kade has been one of the trainers to work on Hirvikangas' boxing. Hirvikangas is currently ranked 5th in bantamweight on the MMA Viking Nordic rankings.
The Finn is determined to beat the champ:
"Well he is a tough guy, no doubt. He is good both on the feet and on the ground without any major weaknesses. I bet it's going to be a entertaining bout. Aranda is undefeated still but I ready to give him his first loss. I want the belt!" commented Hirvikangas to MMA Viking.