ICE FC 15 will head to Denmark and feature many of the top local talents. Today, the organization gave a teaser into the card by revealing the poster, showing prospects Soren Bak (6-0) and Mads Burnell (6-1) on the May 28th card at the Sundby Idraetspark. Jonas Mågård, Mikkel Kasper, and Mulenga Chanda also appear on promotional materials.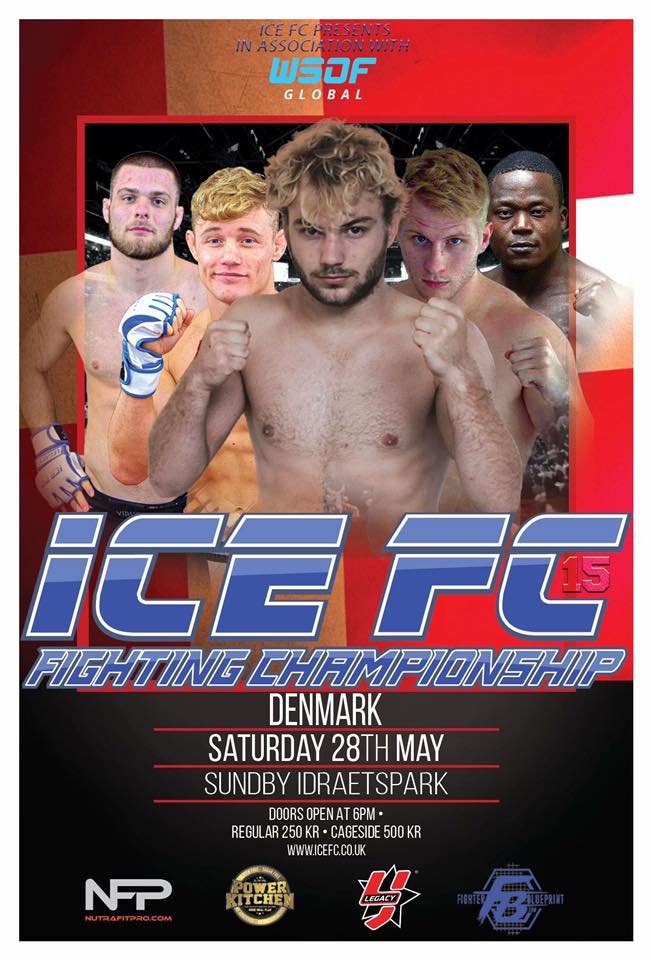 The organization is coming off of a big announcement, where they made it official that ICE FC is now in "association with World Series Of Fighting Global and are now the UK representative for WSOF."
Bak "The True Viking" hasn't fought since last year, when he battled to a victory over Finnish prospect Aleksi Nurminen at Cage 30.
"The card is absolutely stacked! Featuring the very best in Danish and Scandinavian talent, May 28th, our first of many trips to showcase the best in up and coming Viking talent!" – ICE FC
Burnell will have a boxing match this weekend, then back to MMA for this card. The black belt last fought at ICE FC 12 in March where he won by decision.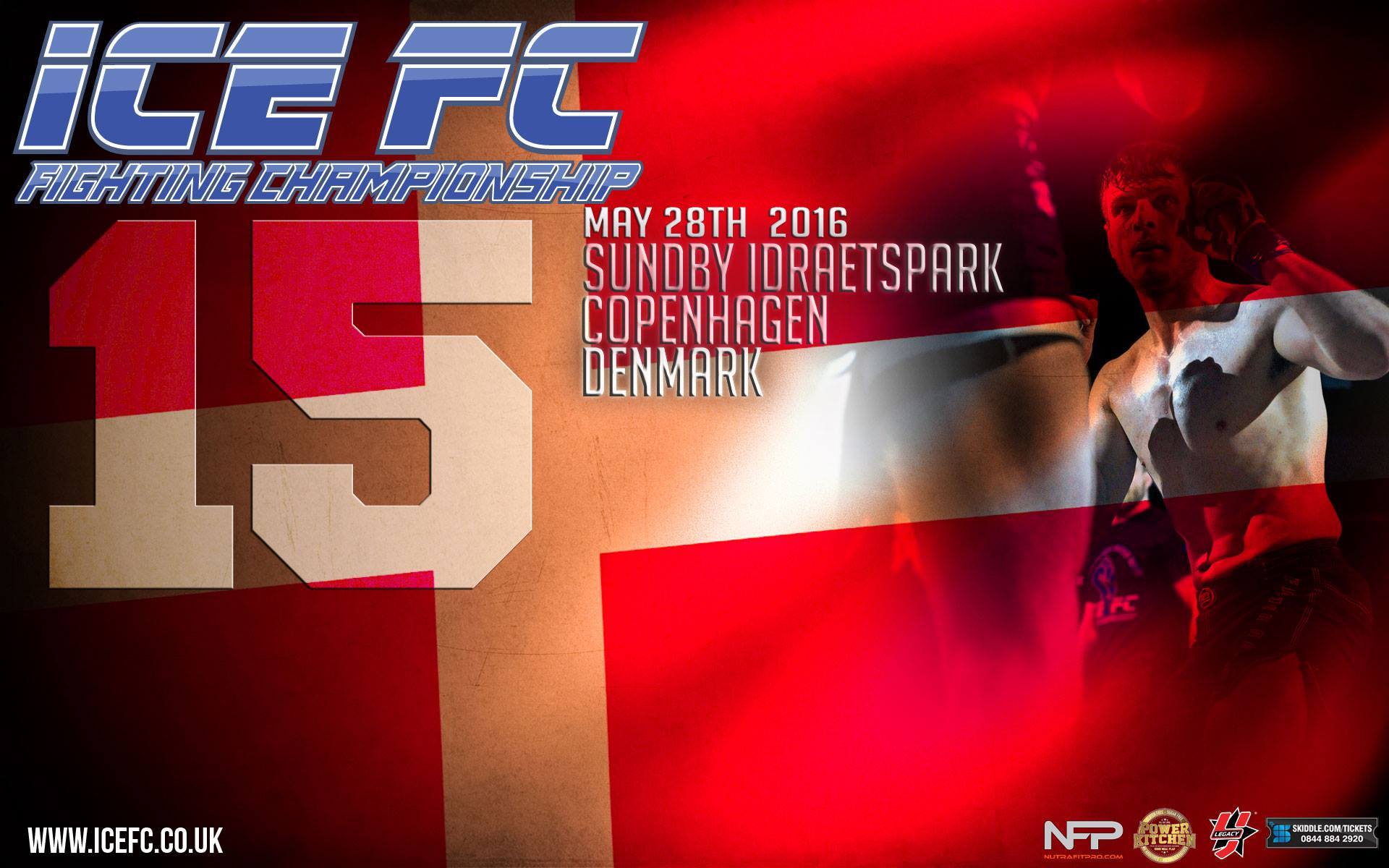 In addition to the known names on the poster, Rumble Sports coach Tue Trnka is calling for additional fighters to get on the card such as Håkon Foss, Mathias Lodahl, Hyldgaard Poulsen, Nebojsa Grbic, Sebastian Gonzalez, Tania Keyvanipour, Brix Høglund, and more.
UPDATE : Håkon Foss has announced on Facebook that his next bout will take place at ICE FC 15.
MMAViking.com will try and publish the card as more names and opponents are official.