In a chilly basement gym in central Oslo the tunes of "När vi gräver guld i USA" (Sweden's 1994 Soccer World Cup anthem) airs over the mat area. The song doesn't play for more than a few seconds before Mohsen Bahari yells out "Is this Jack´s Playlist"? Like many other young Swedes a young Jack Hermansson (9-2) made his way to the west to find work.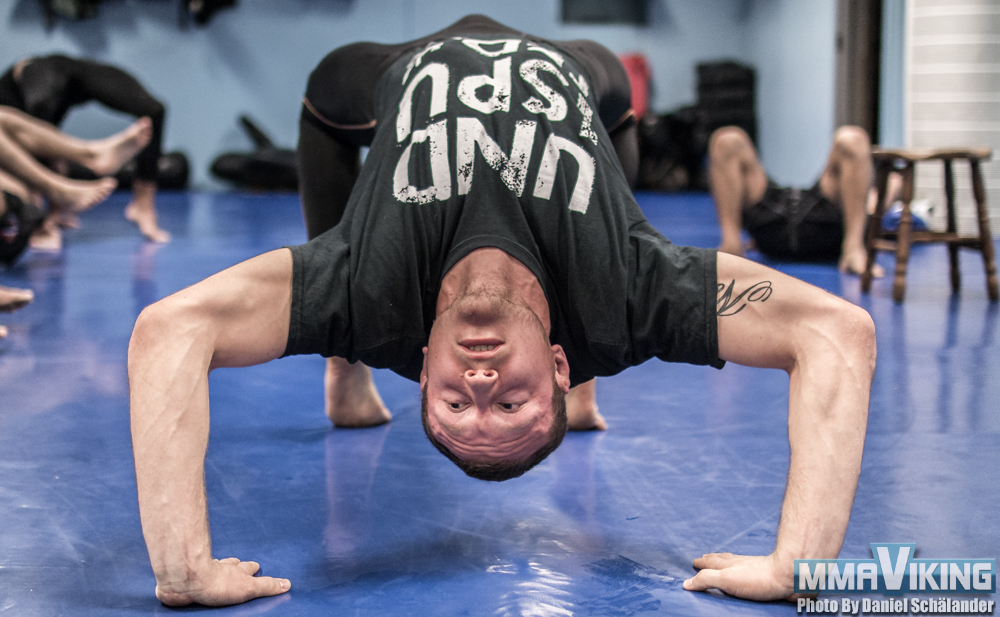 The Western Migration to Norway
"I didn't get any work at home, so I moved here and got it and then I started to train at a few places before I decided on Frontline, and Team Hellboy at the time. Then I moved back to Sweden for six months and still couldn't get a job there so I decided to moved back to work and train here and have been here since."
The Uddevalla native started off his martial arts career doing Greco-Roman wrestling at 9 years old. When he turned 18, he started looking for new challenges and got hooked on MMA. At 21 years of age, Hermansson made his pro debut in 2010 and came out victorious ending the East Coast Fight Factory fight with a KO in the third round.  After spending most of his MMA career at Frontline, the 26 year old feels that he is just where he needs to be to reach the top.
"I like training here a lot, there are many good fighters here with different strengths so there's a lot to learn. Lately I've been around at a few different places, but I feel like I the quality and that I have everything I need here to keep developing. Of course, it's good to move around a little to get new inputs and to see how others are training. But so far I feel like we have the required quality here so I'm absolutely sure on that I can go all the way training here."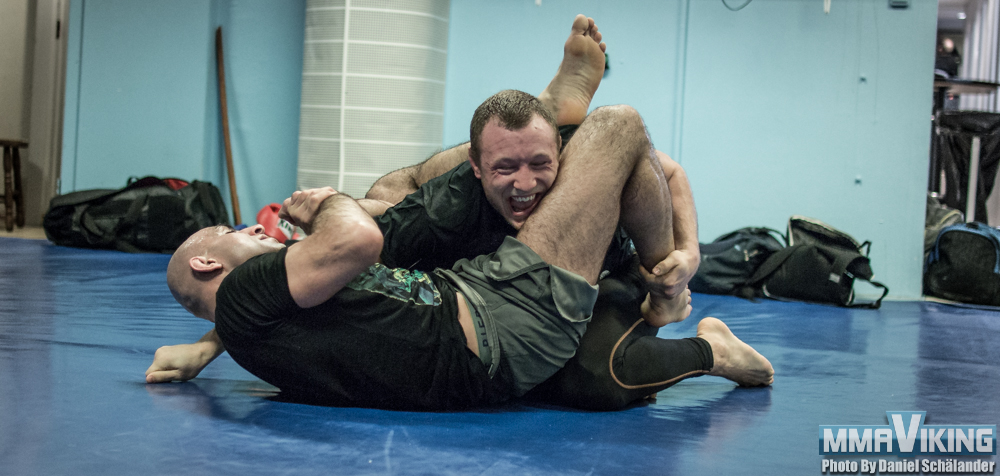 Not a Life of Glamour for Cage Warriors Champ
"The Joker" has come a long way towards the top and has put himself in a very good spot after conquering the vacant CW Warriors Middleweight Belt against Norman Paraisy at Cage Warriors 69 in June last year. How much has the Belt affected Hermanssons life?
"Not that much at all. Sometimes people recognize me on the street but that's about it. Sponsors aren't lining up and there isn't that much going on. The sport is pretty much dominated by the UFC so that's were you need to be to get the bigger attention."
Riding a four fight win streak the Norwegian based Swede feels like the call from the big show shouldn't be too far off. After defending his belt two more times to fulfill his Cage Warriors contract, he feels that he should be next in line.
"I've had two title fights now and have two more fights remaining on my contract. I've managed to build up a good win streak, so I don't think there are a lot of people in front of me in terms of getting the call from the UFC. I think I'll be there in the near future."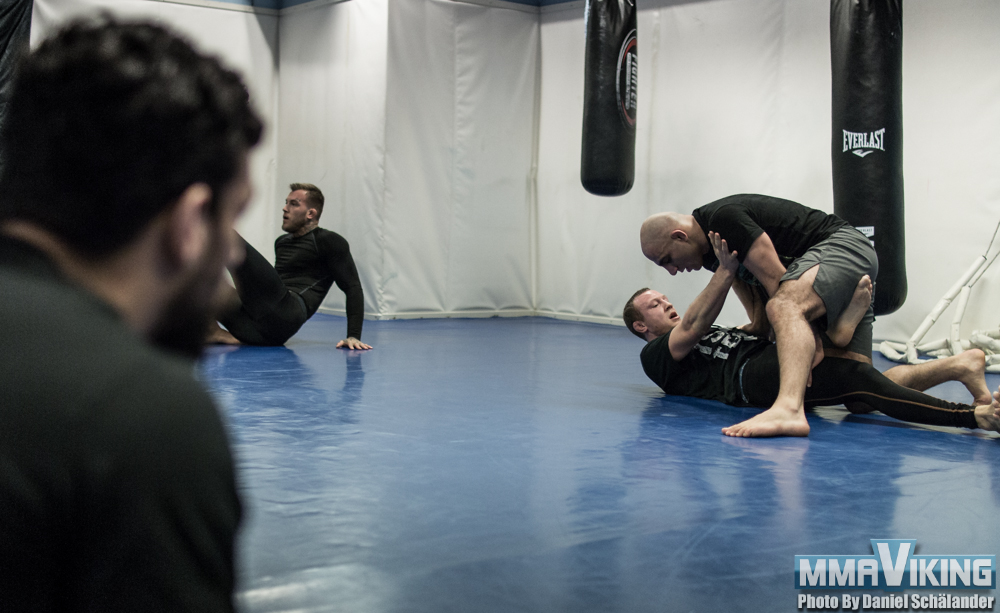 The financial struggle is also one of the big hurdles that most MMA Fighters have to overcome, Hermansson makes his ends meet doing part time job at a pet store.
I work at a pet store in a mall. It's part time and then I have some classes here at the club to make a little here and there. So I barely get by, the financial situation isn't very stable. I don't want to get a full time job just so I can go out and get new clothes, so I kind of try to see what I can get away with to be able to train as much as possible. It's not a life of glamour.
The Fight for Legalizing MMA in Norway
In the neighboring country of Finland stomps, soccer kicks and head butts have become a part of the nations MMA heritage, in Norway though all fighting sports allowing knockouts face a lot of political resistance and the "death sport" MMA is no exception. In a interview for Vice, MMA-Norway.com´s Tarjei Nymark Mørkve explains the situation:
Well, there is no ban of MMA as a sport itself (unlike boxing). But, there is the "KO Law," which basically bans any sport that involves knockouts as a way of winning or scoring points. This law dates back (in different versions and updates) to 1981. But the basics of the law are as follows: "Organized competition, demonstrations or training matches where a knockout is allowed can take place only with the approval of the King. Sports that contain knockouts will result in the participants having to cancel the game because of hits to the head."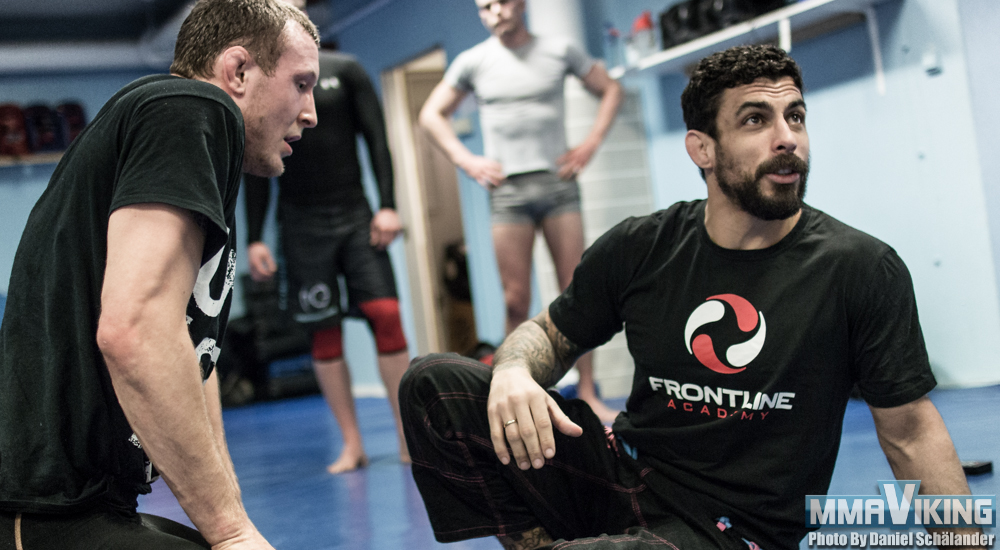 "It definitely affects us." says Jack, who coaches several amateurs that find it next to impossible to find and even afford fights abroad. Although there seems to be a light at the end of the tunnel with the help of Norway's female super star and the "First Lady" of boxing Cecilia Braekhus.
Right now the professional boxing have an exemption because of Cecilia Braekhus who's the worlds best female boxer. There's sort of this feminist movement that's been going on the past year and people want to see females do well and be successful in "male" areas. And that has enabled the politicians to allow this because of her success and because she's a woman. So now she'll probably get to box here in Norway and once she does that the debate will start and then we'll have to pull out all the arguments and point out that it's strange to allow boxing without allowing us to basically do the same thing with strikes to the head. So I don't think it's too far off in the distance. We have good people working on it and now our own Norwegian MMA Federation. So I have high hopes on them doing their job and pushing through a legalization.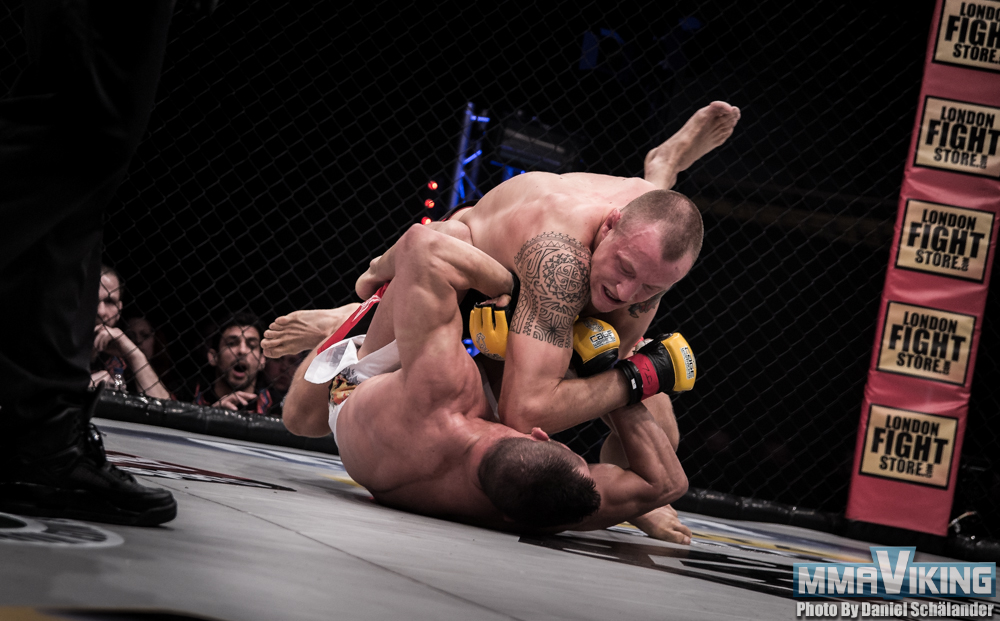 Sweden and its MMA Federation has been working very hard with making the sport household and enforcing it's legality over the past years and has done so with success with now having the UFC coming over here on a regular basis. Some key figures from SMMAF also started the International MMA Federation which has as purpose to "protect and further the regulation, development and recognition of the sport on all levels, enabling international competition through the organization of non-profit, democratic national federations." Jack continues:
Hadn't SMMAF existed the Norweigan MMA Federation wouldn't exist either. So Sweden has had a lot of passionate people who've worked on getting the sport to where it is today. Those kind of people are very important to keep things going. And I'm sure the NMMAF have a good role model and this blueprint that the Swedes set up to try to work after here in Norway.
Getting Ready to Scrap
Before we conclude the interview there's one final thing that I want to bring up with "The Joker". The one time I've seen him live was when he fought Enoc Solves Torres in Copenhagen early 2014. As he walked down the ramp to the cage he was literally screaming at his opponent, I'd never seen anything like it. The screaming didn't stop until after the announcements were made and the fight started. "Come on! Let's do this!", Jack yelled across the cage to the poor Spaniard. He looked like a mad Viking running across the field of battle with a long swords in his hand against a great army. I wanted to know where all this aggression came from.
"I'm always experimenting with different mindsets coming in to fights. I've tried all different approaches, calm, quiet, you name it. But I think this reflects my personality better. Now I just let it all out and don't try to tell myself that I'm going to do anything else than to get in there and fight. And because of that I feel that being fired up and being ready to scrap is what feels the most natural to me when I'm about to go in to the cage."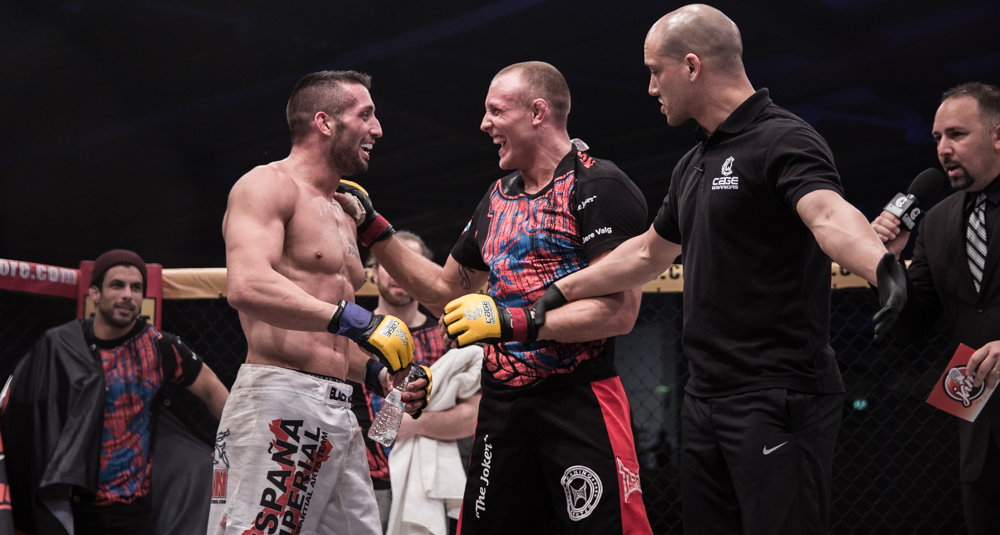 Lastly Jack wants to thank his sponsors www.undisputed.se, enklerevalg.no and Briskeby Osteopati.