Gunnar Nelson (15-2) will face Dong Hyun Kim (21-3-1-1) at UFC Fight Night 99 in Belfast, Northern Ireland on November 19.  The UFC made it official today.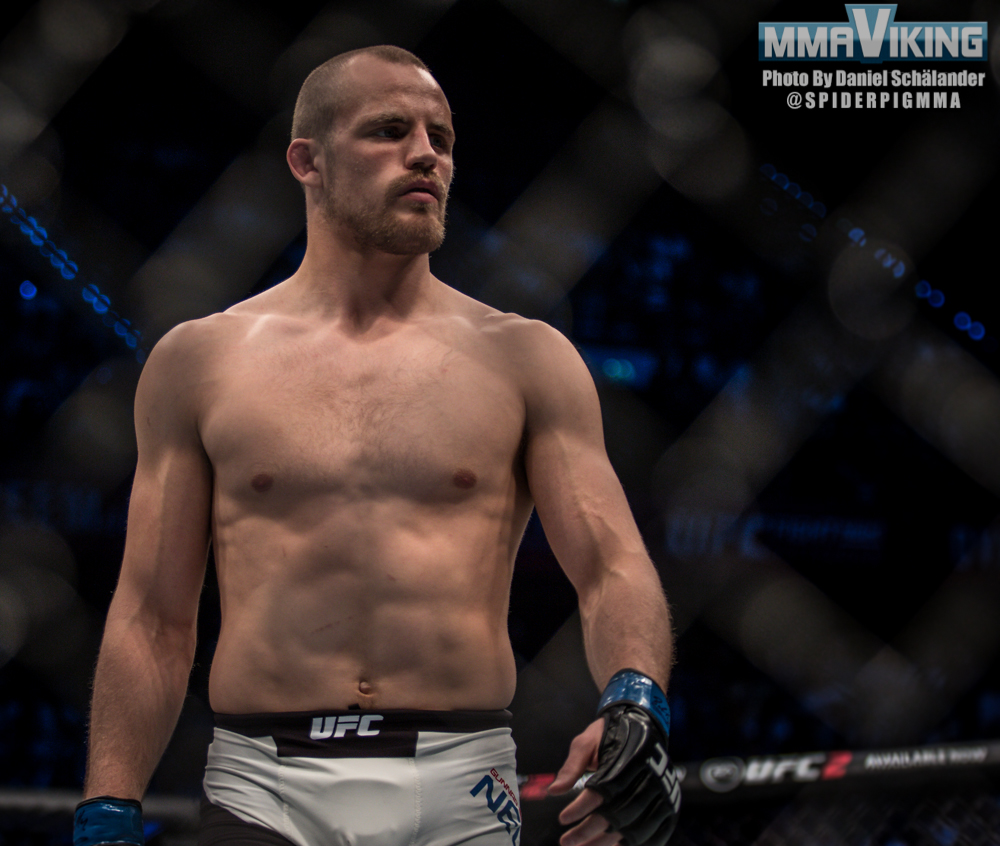 The 28 year old "Gunni" got back on the winning track in his last outing.  The Mjolnir fighter submitted Albert Tumenov at UFC Fight Night 87 event at Ahoy Rotterdam in Holland. Gunni was nearly perfect with his wrestling take-downs and top game, finishing the fight at 3:15 of the second round earning the Mjolnir fighter $50,000 bonus.  Overall, he has an impressive 6 win and 2 loss record in the UFC.
Dong Hyun Kim is better known as "Stun Gun" is on a two fight winning streak, beating both Joshua Burkman and Dominic Waters in 2015.  He also had a four fight winning streak before losing to the now champion Tyron Woodley by punches at 1:01 of the first round.  He is 34 years old.
The event will be held the SSE Arena. It is the first time the UFC will be back in Belfast for 9 years.