Jack Hermansson now has a fight booked. "It has been hell waiting for a fight, I'm in this game to fight. Thats my passion thats why I train. So finally I got a goal and something to work for!" says to MMAViking.com shortly after whoatv.com and the promotion announced the Warrior Fight Series (WFS) bout, where the Swede will face Karlos 'Terminator' Vemola on August 1 for the middleweight title.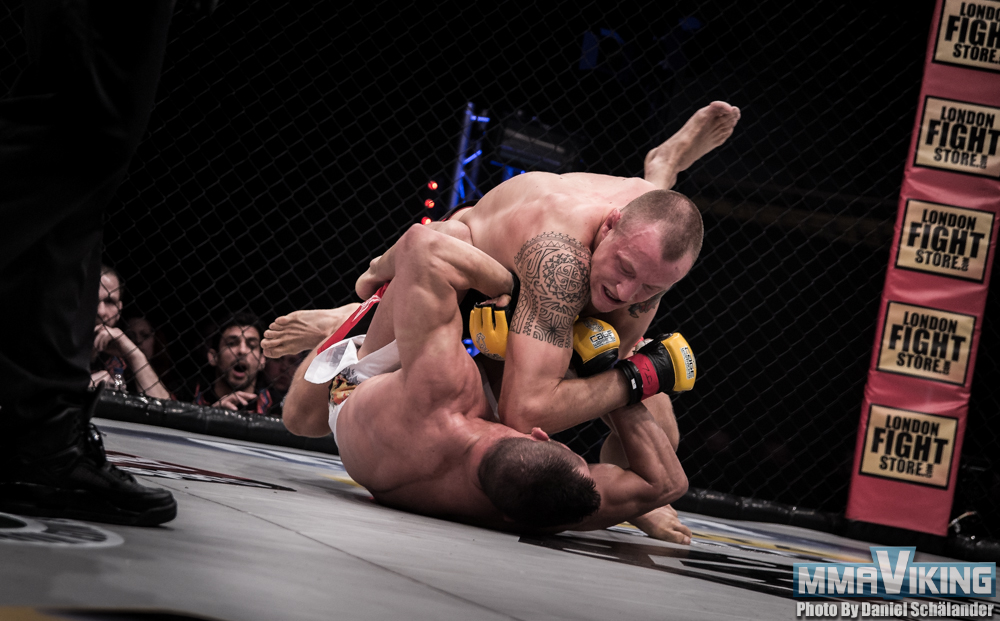 The Cage Warriors champion, that goes by the "Joker" has been looking for a next bout since the UK promotions has delayed their plans to host events. The 9 win and 2 fighter now based in Norway at Frontline academy, looks to parlay his status as a belt holder and a win over UFC vet Vemola for a step closer to the UFC.
"I expect this to be a exiting fight. He is powerful but I'm more technical than him. So I think he will go in there with a do or die mode and he will find out pretty quick that he will not get the fight to where he wants it and from that point I will own the fight." says Hermansson about the matchup.
Vemula is also a wrestler and was a UFC veteran.  He is on a 7 fight winning streak since being dropped from the UFC back in June of 2013.  The Czech fighter has wins over Mike Massenzio and Seth Petruzelli.
The bout will take place at London's York Hall.